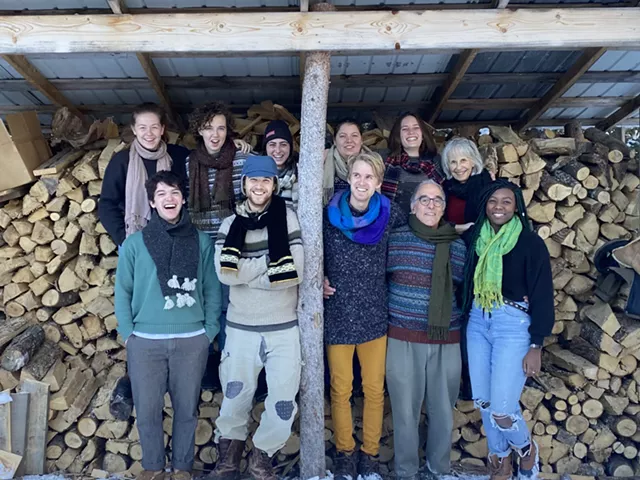 Courtesy of Northern Harmony
Northern Harmony
1. Music of the World
Members of the
Northern Harmony World Harmony Ensemble
have gone to great lengths to be able to perform together amid the coronavirus pandemic. The 10 young singers have been tested for COVID-19 and are quarantined in Marshfield leading up to their concert at the Chandler Center for the Arts in Randolph. On Saturday, January 16, at 7 p.m., the vocalists treat world music fans to a livestream performance of seasonal songs spanning musical styles and countries of origin. Listeners can expect traditional English carols, Appalachian and shape-note songs, traditional selections from Bulgaria, Georgia and Corsica, and 15th- and 16th-century Spanish and Italian renaissance works.
2. Snow and Sculpture
Now through the end of March, a ski around the
Highland Center for the Arts
grounds in Greensboro is an exercise in art appreciation. The Northeast Kingdom performing arts center combines visual art with physical activity on its
Open Air Gallery Ski & Snowshoe Trail
. Beginning at the HCA and passing through neighboring Wilson Farm, the 1.8-mile trail is
adorned
with 17 works of art by 11 Vermont creatives, including art collaborative HCA Scene Shop and Johnson sculptor Harlan Mack. Weekend visitors may pop into the café for hot drinks and snacks.
3. Science Fiction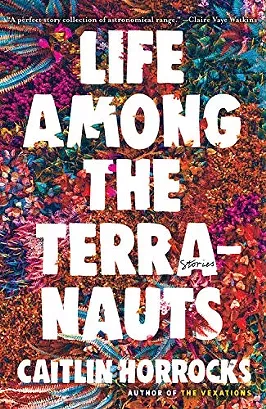 Courtesy of Little, Brown and Company
Six people attempt to survive for two years in an experimental biodome for the chance to win a million dollars. This is the premise of the title story from Michigan author Caitlin Horrocks' new short story collection
Life Among the Terranauts
, published January 12. Participants in the
SciFi+ Book Club
presented by Bear Pond Books in Montpelier discuss the collection and get a virtual visit from Horrocks during a club meeting on Monday, January 18, at 7 p.m. Readers should
preregister
for this free, public conversation.
4. Doing the Work
Courtesy of Sally McCay
Alan E. Steinweis
"We need to take action to address the issues of racism and justice in our society," said Rabbi David Edleson of South Burlington's Temple Sinai in a press release for a lecture series called
Race and Responsibility
. "And one key action we can take is to educate ourselves to better understand these complex issues." This five-part series addressing hard-hitting issues of the day commences on Tuesday, January 19, at 7 p.m. with an online talk by University of Vermont history professor Alan E. Steinweis called "Roots of Racism and Anti-Semitism in Europe." Listen and learn for free via Zoom.
5. Driving Into the Unknown
Courtesy of Northern Stage
Deborah Yarchun
Each January, theater fans get a sneak peek at plays in progress, courtesy of New Works Now, an annual festival from White River Junction theater company Northern Stage. On three consecutive Saturdays starting January 16, audience members hop online for public readings of new plays, followed by collaborative conversations with the playwrights. First up is Deborah Yarchun's
Drive
, in which small-town truckers lose their jobs to self-driving vehicles. Visit
northernstage.org
for a full list of upcoming readings.
6. A New View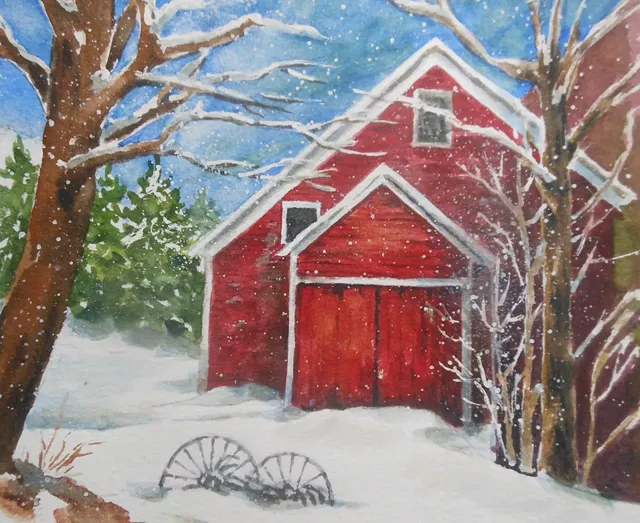 Courtesy of Kate Reeves
"Winter Barn" by Kate Reeves
Beauty is in the eye of the beholder, as the saying goes. Visitors at the
Quechee Inn at Marshland Farm
see Vermont through fresh eyes as they observe "
Anything Goes
," a visual art exhibition on display at the rural lodge and restaurant through February 23. Painters Mary Church, Joan Oppenheimer, Jennifer Dembinski and Kate Reeves render Green Mountain State scenes in more than 24 original works. Viewers just may gain a new perspective on the state.
7. Famous by Design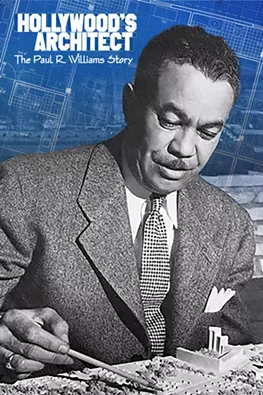 How did 20th-century architect Paul R. Williams earn the nickname "Architect to the Stars"? During his 50-year career starting in the 1920s, Williams counted celebs such as Frank Sinatra, Cary Grant, Lucille Ball and Desi Arnaz as clients. The 2020 documentary
Hollywood's Architect: The Paul R. Williams Story
provides a portrait of the man and his work, as well as the racism he encountered as an African American person. The doc is available for streaming for five days starting Wednesday, January 20, as part of the Architecture + Design Film Series presented by Burlington City Arts; the American Institute of Architects, Vermont Chapter; and 118 Elliot in Brattleboro.
---
This is just a small sampling of the state's in-person and virtual happenings in the coming days. Browse our
art
,
calendar
and
music + nightlife
listings for more.
If you're planning or promoting an event in Vermont, please send details our way for a free online listing. Find our event submission form at
sevendaysvt.com/postevent
.