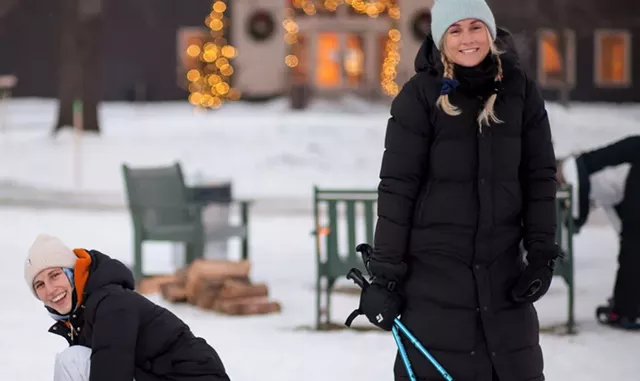 Courtesy Of Billings Farm & Museum
Torchlight Snowshoe
Life's a Freeze
Friday 13
Visitors snowshoe, ski or walk across the flame-lit grounds of Woodstock's Billings Farm & Museum at Torchlight Snowshoe, meeting park rangers and learning about local wildlife and history along the way. The evening ends with complimentary s'mores and cozy drinks around the firepit. Bringing your own headlamp or flashlight is highly recommended.
Anything Grows
Ongoing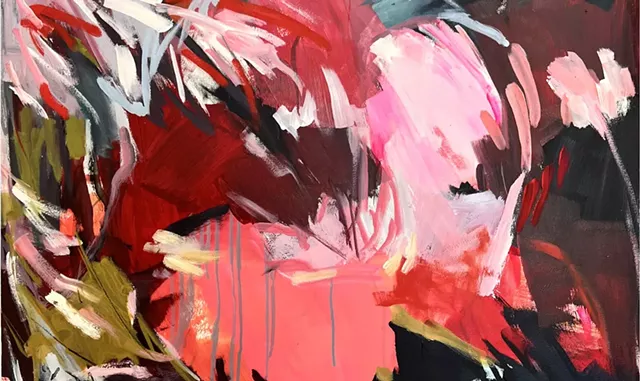 Courtesy Of Edgewater Gallery
Detail "Scarlet Flame" by Sara Katz
Middlebury's Edgewater Gallery at the Falls presents "Inner Landscapes," a solo show by Sara Katz. Drawing from her childhood on a Cabot vegetable farm and her adulthood fascination with botany, Katz's abstract paintings evoke a garden of flowers in close-up using bold colors and dynamic strokes.
Senior Slide
Wednesday 11 & Wednesday 18
© Pojoslaw | Dreamstime
Smuggs 55+ Ski Club
Snowboarders, snowshoers and skiers (both Alpine and Nordic) ages 55 and up congregate at Smugglers' Notch Resort in Jeffersonville for Smuggs 55+ Ski Club, which meets every Wednesday this winter through March. After coffee and pastries at the lodge, athletes of all abilities enjoy an informal morning on the slopes. Membership fee includes a discount on senior day passes.
Noodle Around
Thursday 12
Courtesy Of Katie Palatucci
Family Meal Pasta Night
Adventure Dinner kicks off a new series, Family Meal, at Soapbox Arts in Burlington. Starting with Pasta Night, a classic three-course meal with special wine pairings available for purchase, the series aims to capture the vibe of its eponymous restaurant industry ritual, a time when workers cook and eat together to share the love.
A Seat at the Tabla
Thursday 12
Courtesy
Heart of Afghanistan
Heart of Afghanistan stops by Mahaney Arts Center's Robison Hall at Middlebury College for a stirring performance of traditional music spanning pre-Islamic times through the modern era. Playing the piano, violin, harmonium and tabla drums, the quartet keeps the flame of Afghan music alive abroad despite the Taliban's ban on live music in its home country.
We Will Rock You
Friday 13, Sunday 15 & Wednesday 18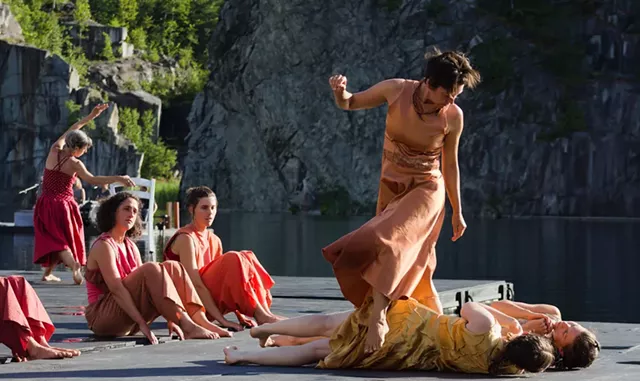 Courtesy Of Julia Barstow
The Quarry Project
Screening at Shelburne's Pierson Library, Putney's Next Stage Arts Project and Montpelier's Savoy Theater, The Quarry Project's tour continues apace. The film captures last summer's sold-out dance performance at the Wells Lamson quarry, a site-specific piece that used the flooded granite mine as a stage.
Grand Old Drag
Tuesday 17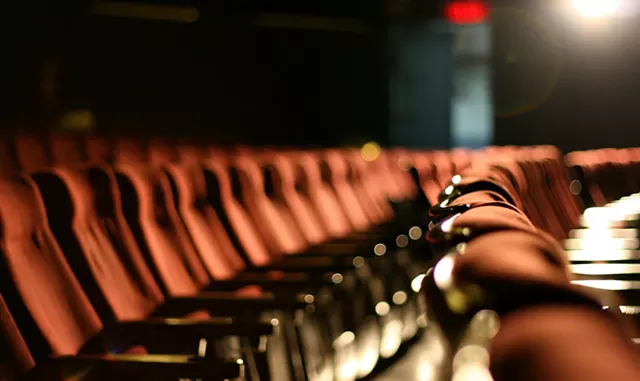 © Dennis Ted P. Duran | Dreamstime
Adventures of Priscilla
Main Street Landing Performing Arts Center's film series continues with a screening of The Adventures of Priscilla, Queen of the Desert at the center's Film House in Burlington. The 1994 cult classic comedy follows two drag queens and a transgender woman as they travel the Australian outback by tour bus. Donations benefit Pride Center of Vermont.