Courtesy of Derrick Senior
Hanna Satterlee
1. In the House
In 2018, Queen City revelers welcomed a fresh New Year's Eve custom: Highlight, a citywide celebration featuring artsy and family-friendly entertainment. Presenting organizations Burlington City Arts and Signal Kitchen Projects aren't letting the COVID-19 pandemic keep them down. They've moved the event to the online platform Run the World, where viewers can toggle between digital stages to ring in the new year with more than 100 acts starting at 1 p.m. on Thursday, December 31. Think an interactive dance performance with Hanna Satterlee, sets by DJs Llu and Steal Wool, cooking demos, comedy, and lots of music. Visit
highlight.community
for the full
Highlight House Party
lineup.
2. Northern Stars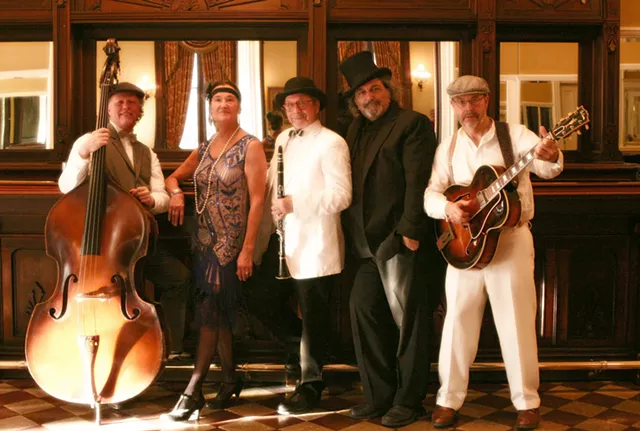 Courtesy of Annie & the Hedonists
Annie & the Hedonists
The annual, alcohol-free St. Johnsbury New Years Eve shebang
First Night North
has gone virtual, as well. Though they won't be partying in person, Northeast Kingdom residents welcome 2021 with a full roster of music, comedy, magic, puppetry and dance presented by Catamount Arts and Kingdom Access Television with Modern Times Theater. Music is the main attraction, with styles ranging from vintage jazz and Western swing by Annie & the Hedonists to dynamic roots music by multigenerational trio Pete's Posse. Watch on Spectrum Cable 192 or online at KATV.org on Thursday, December 31, from 4 p.m. to midnight.
3. Trailblazing Biologist
Courtesy of Elaisa Vargas
'The Woman Who Loves Giraffes'
Many Americans are familiar with Jane Goodall, the British primatologist who, at age 26, studied wild chimpanzees in what is now Tanzania. But what about Canadian zoologist Anne Innis Dagg? In 1956, four years before Goodall's trip, then-23-year-old Dagg journeyed to South Africa to investigate giraffes. Shown as part of the Woodstock Vermont Film Series, the 2019 documentary
The Woman Who Loves Giraffes
looks at Dagg's life and work, as well as the challenges facing the long-necked mammals. Stream the film from Thursday, December 31, through Sunday, January 3.
4. Building a Mystery
Courtesy of Penguin Random House
Like Sidney Prescott at the start of
Scream 2
, Shana Merchant is looking for a fresh start following a terrifying encounter with a serial killer. But deadly forces have other things in mind for her. This is the premise of
The Dead Season
, the latest novel in Connecticut author
Tessa Wegert
's Shana Merchant series. Wegert, who grew up in Québec, hops on the Phoenix Books Zoom channel at 7 p.m. on Tuesday, January 5, to chat about her book with fellow mystery writer and Vermont resident Sarah Stewart Taylor.
5. Change of Scenery
Courtesy of Furchgott Sourdiffe Gallery
"June Sky" by Bettina Stark
Looking to change up your surroundings after nearly a year of living, working and learning in the same space? If so, check out "
Nest in Colors
," a group exhibition at Furchgott Sourdiffe Gallery in Shelburne on view through the end of January. "The artwork in this winter exhibit offers a chance to step out of bounds and re-envision a nest that incorporates bold palettes and dimensions," reads the show's description. The vivid exhibit showcases works by a dozen artists, including Burlington painter and sculptor Clark Derbes and part-time Shelburne resident and painter Bettina Stark.
6. Knowledge Is Power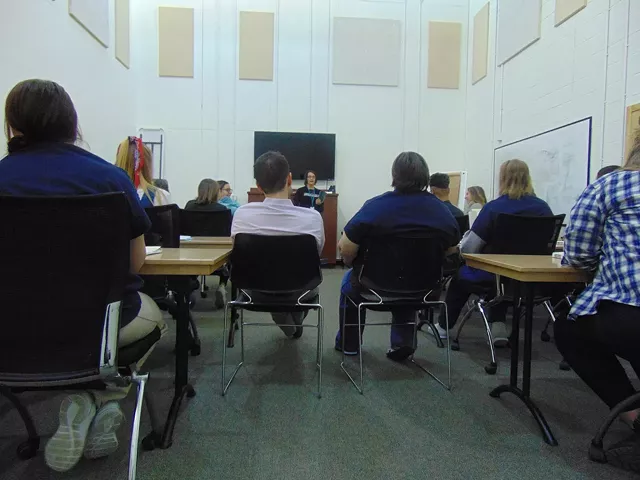 As founder and director of the University of Vermont Liberal Arts in Prison Program,
Kathy Fox
knows of the transformative power of exposure to a liberal arts curriculum. Fox shares her expertise in her talk "Why College in Prison? Why Liberal Arts?" presented as part of Vermont Humanities' First Wednesdays Lecture Series.
Preregister
for this free online presentation, taking place on Wednesday, January 6, at 7 p.m.
7. Meeting of the Minds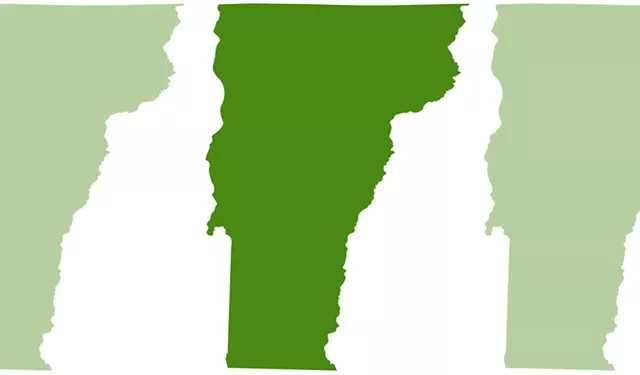 © dreamstime.com and Diane Sullivan
So you think you know your state? The Vermont Historical Society encourages folks to put their memory to the test in a four-part
Virtual Vermont Trivia
challenge. At 7 p.m. on Wednesday, January 6,
preregistered
players recall factoids related to the theme of Geography and Place Names. Themes in upcoming weeks include Famous Vermonters, People and Customs, and Vermont Miscellany.
---
This is just a small sampling of the state's in-person and virtual happenings in the coming days. Browse our
art
,
calendar
and
music + nightlife
listings for more.
If you're planning or promoting an event in Vermont, please send details our way for a free online listing. Find our event submission form at
sevendaysvt.com/postevent
.