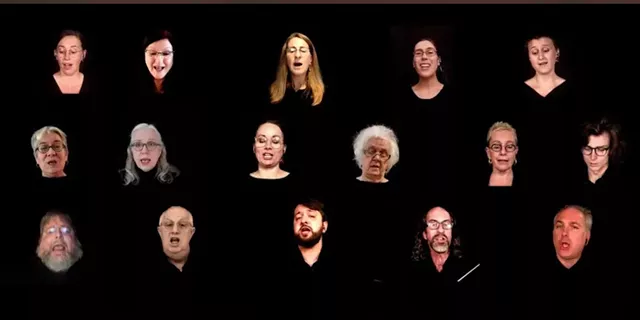 Courtesy of Eric Milnes
Handel's 'Messiah'
1. Holiday Music
In a typical year, the
Seven Days
calendar section would be peppered with listings for local choirs leading participatory performances of George Frideric Handel's
Messiah
. It's no surprise that that's not the case this year.
The Choir of College Street Congregational Church
in Burlington takes the tradition to an online platform, offering an on-demand concert video through Sunday, December 27. Montréal's L'Harmonie des saisons, a baroque orchestra that performs on period instruments, joins the the choir and soloists for this moving rendition of the Christmas portion of the German composer's 18th-century oratorio.
2. Classic Movies
Courtesy of Vermont International Film Foundation
'Spellbound'
To the delight of Green Mountain State movie buffs, two major Vermont presenters of film festivals and series — the Middlebury New Filmmakers Festival and the Vermont International Film Foundation — joined forces this fall to curate Split/Screen, a collaborative online film series. The two presenters take turns making film selections each month. The theme "Vermont on Film" informed VTIFF's selections for December, which include Alfred Hitchcock's 1945 film noir
Spellbound
, available for streaming through Sunday, December 27. Purchase a monthly pass or an individual ticket to watch Ingrid Bergman portray a psychoanalyst at a Vermont asylum.
3. Modern Art
Courtesy of River Arts
"Companion Objects" by James Secor
"Whether looking at GPS maps to navigate, sending work email or checking social media status, people seem to be constantly looking down at their phones, no matter what the setting," reads River Arts' website regarding the work of artist James Secor. Two themes of Secor's paintings — aerial views and cell-phone culture — make him a natural fit in the Morrisville gallery's exhibition "
Screentime
." On view through January 15, the group show features art by Secor, photographer and graphic designer Aryk Tomlinson, and mixed media artist Robert Gold. "Screentime" is part of "2020 Vision: Seeing the World Through Technology," a statewide Vermont Curators Group project reflecting on the idea that 2020 could represent a distant, high-tech future.
4. Christmas Traditions
Courtesy of Billings Farm & Museum
At Billings Farm & Museum in Woodstock, holiday programming offers a glimpse of Victorian-era Vermont and its festive traditions.
Christmas at the Farm
treats folks of all ages to candle-dipping and cooking demos, warm cider doughnuts, and vintage decorations festooning the 1890 farmhouse parlor. Bring or rent snowshoes for a ramble in the fields. Travel back in time on select dates through Sunday, January 3.
5. Art Attack
Courtesy of James Rauchman
"Randolph Road" by James Rauchman
Paintings and sculptures and drawings, oh my! Whether seeking a seriously last-minute holiday gift or picking out a piece for their own collection, art lovers feast their eyes on a wide range of works presented as part of Helen Day Art Center's
Members' Art Show & Festival of Trees & Light
event. The 2020 edition of the annual happening is all online, so browsers may peruse pieces by artists such as James Rauchman, Vera Gates and Lily Hinrichsen from home through Saturday, January 2.
6. Many Voices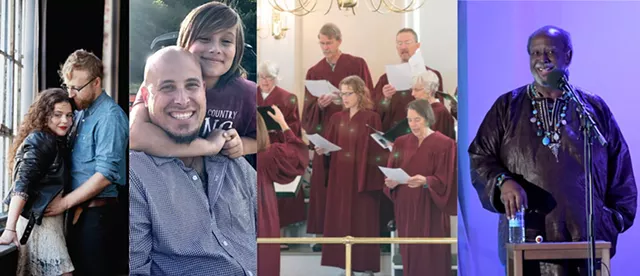 Courtesy of Debby Anderson
Holiday Jukebox
When it comes to music, Mom likes country, Dad like rock, and the kids are budding folkies. With a wide range of musical styles on the bill, Town Hall Theater's
Holiday Jukebox
virtual concert should satisfy the entire family. Shown online from Thursday, December 24, through Sunday, December 27, the event features videos of area acts such as the Middlebury Congregational Church Choir, folk duo the Bengsons and opera singer François Clemmons. Pay once per household for unlimited views. "I can imagine families watching it, and then tuning in again to listen while they're preparing Christmas dinner," said THT artistic director Douglas Anderson in a press release.
7. Set the Table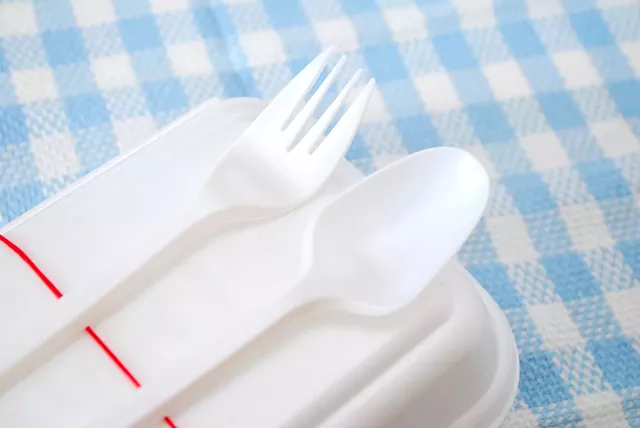 © Wai Chung | Dreamstime.com
"Mele Kalikimaka is Hawaii's way / To say Merry Christmas," goes the steel guitar-laden holiday tune. It's in this spirit that North End Studios at the O'Brien Community Center in Winooski serves up
Mele Kalikimaka Hawaiian Takeout
on Thursday, December 24.
Preregister
to pick up meat dishes such as Kalua pork sliders with pineapple slaw or vegetarian options including tofu musubi, a meatless version of the sushi-style snack made with rice and seaweed. Whether you're a carnivore or going meatless, be sure to snag a slice of sweet guava cake for dessert.
---
This is just a small sampling of the state's in-person and virtual happenings in the coming days. Browse our
art
,
calendar
and
music + nightlife
listings for more.
If you're planning or promoting an event in Vermont, please send details our way for a free online listing. Find our event submission form at
sevendaysvt.com/postevent
.