Courtesy of Lyric Theatre
'Miracle on Green Tree Drive'
1. Razzle Dazzle
Over the course of several months, more than 100 performers and dozens of crew members came together (safely) to harness the spirit of the holiday season. The result is Lyric Theatre's
Miracle on Green Tree Drive: A Lyric Family Christmas Special
. From December 20 through January 20, audience members may access the South Burlington theater company's original take on a 1960s variety show, prerecorded at Vermont locations including Lyric's rehearsal space on Green Tree Drive (hence the show's title). Prepare to be dazzled by music, dancing, sketches and sequins.
2. Otterly Fascinating
Courtesy of Daniel Houghton
"Mutant Otters Destroy Town Hall Theater" by Daniel Houghton
Artist and Middlebury College Animation Studio director
Daniel Houghton
had several iconic, oversize figures in mind when conceptualizing his recent sculpture on display at
National Bank of Middlebury
: Godzilla, King Kong and Town Hall Theater. The diorama's title, "Mutant Otters Destroy Town Hall Theater," describes what viewers can expect when peeping the project through the bank's front window through January 4. Curious about Houghton's techniques? Check out his
YouTube channel
on which he documented his creative process.
3. Finding Feathered Friends
© Jostein Hauge | Dreamstime.com
Cozy evenings cuddled up with cocoa and holiday movies are wonderful, but it doesn't hurt to get off the couch every once in a while. For those looking for fresh-air festivities, the National Audubon Society offers the Christmas Bird Count, an annual citizen science project that helps the organization monitor changing avian populations. Montpelier's North Branch Nature Center organizes two local circles: One in the
Plainfield area
on December 19 and another in the
Hunger Mountain area
on December 20.
Preregister
to tally feathered fliers in a portion of your town or in your own backyard.
4. Building Blocks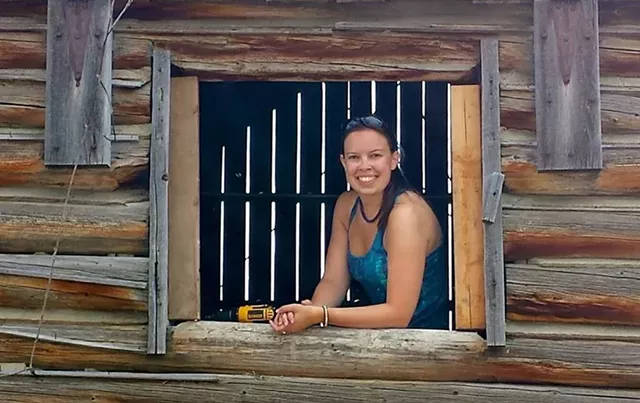 Courtesy of Samantha Ford
Samantha Ford
What can old roads and stone structures reveal about the history of a landscape?
Samantha Ford
, a Vermonter and owner of
Turn Stone Research
, addresses this question in "Stonewalls & Cellar Holes," presented online as part of the Green Mountain Club's James P. Taylor Outdoor Adventure Speaker Series.
Preregister
for this free lecture taking place at 7 p.m. on Thursday, December 17, to learn about interpreting forested farmscapes and agricultural architecture for information on bygone residents.
5. Warm Words
Courtesy of Tim Stowe
Patti Casey, Pete Sutherland, Kathryn Blume and Mark Nash
At the end of a challenging year, virtual viewers may find comfort and joy in
Stories for a Winter's Eve
, an annual performance that, as the event website puts it, "creates the magic and warmth of gathering around a fireplace with family to share stores and songs of the season." Music by locals Pete Sutherland and Patti Casey punctuate original short stories by Vermont authors Mark Nash and Kathryn Blume. Tales of friendship, generosity and connection are sure to warm hearts via a video available from December 19 through January 3.
6. Near But Far
© Drawlab19 | Dreamstime.com
When Mr. Rogers sang "Won't you be my neighbor?" he couldn't possibly have imagined that in 2020 neighbors would have to stay at least six feet apart. Craftsbury area residents looking to reconnect with fellow community members can do so from a distance during
20 Questions: A Virtual Town Party for the NEK
. Once online, participants are randomly paired with someone new every two minutes, during which they answer fun and quirky questions aimed at getting to know each other a little better.
Preregister
and don your party hat on Tuesday, December 22.
7. Author's Cut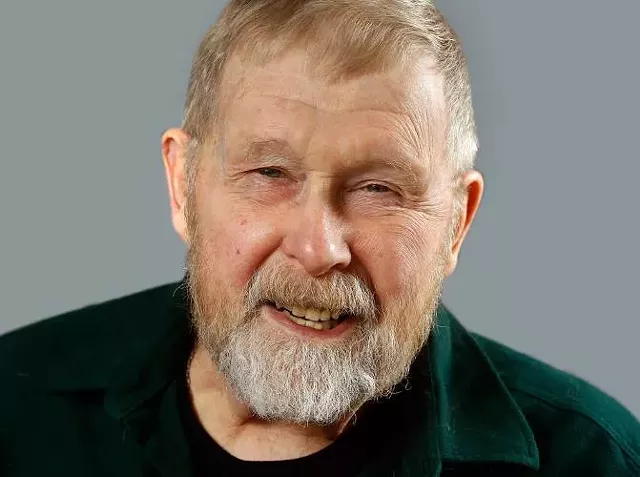 Courtesy of Geoff Hansen
Willem Lange
When local raconteur Willem Lange reads Charles Dickens'
A Christmas Carol
on Friday, December 18, he'll use a version of the novel that the author himself used to perform the tale. Lange brings Ebenezer Scrooge, Tiny Tim and the trio of ghosts to life during a dramatic reading livestreamed from the Lost Nation Theater stage in Montpelier City Hall. Donations benefit White River Junction homeless shelter and antipoverty group Upper Valley Haven.
---
This is just a small sampling of the state's in-person and virtual happenings in the coming days. Browse our
art
,
calendar
and
music + nightlife
listings for more.
If you're planning or promoting an event in Vermont, please send details our way for a free online listing. Find our event submission form at
sevendaysvt.com/postevent
.