Courtesy of Anna Colliton
Emerald Rae
1. Sound Waves
Sweet sounds of fiddle and voice carry through the air along the Ottauquechee River in Woodstock this Friday, August 7. Pentangle Arts'
Music by the River
series continues with a spirited set from East Dover songsmith Emerald Rae. The multi-instrumentalist — who has a background in film scoring — brings a blend of folk, traditional and original tunes to the
North Universalist Chapel Society
's back lawn. Audience members should register ahead of time and may bring picnic dinners to this al fresco listening experience at 5:30 p.m.
2. Go Big
Courtesy of Ricky Steel
Moth Virtual StorySLAM Burlington
Zeal. Gusto. Get-up-and-go. Whatever you call it, there's a certain energy that kicks in when a person just has to go all in. Area raconteurs participating in the
Moth Virtual StorySLAM Burlington
reflect on the theme of "enthusiasm" in five-minute true stories told without notes.
Preregister
for a link to the online venue Zoom, then listen in on real-life tales of passion and verve on Wednesday, August 12, starting at 7:30 p.m.
3. Agricultural Exploration
Courtesy of Open Farm Week
Vermont Open Farm Week
Do you know where your food comes from? Locavores get an inside look at Green Mountain State food production, thanks to the sixth annual
Vermont Open Farm Week
, happening August 10 through 16. Programming includes tours, picnics and online workshops and tastings from farms around the state. As Vermont Fresh Network executive director and Open Farm Week committee member Tara Pereira
told Seven Days
in July, "Food and farms are such a wonderful way to explore Vermont." See a full list of participating farms at
diginvt.com
.
4. Stretching Into Sunday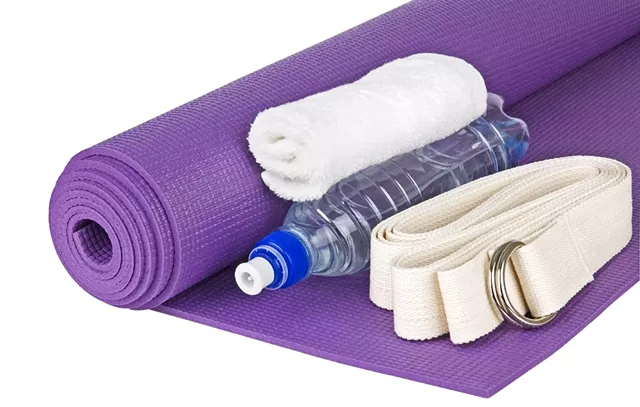 Kateryna Garyuk | Dreamstime.com
Vinyasa Yoga
What better way to start your Sunday than with a sequence of sun salutations? Starting at 10 a.m. each Sunday in August, certified instructor Kayla Barss leads active bodies in an all-levels
vinyasa yoga
class at the picturesque
Knoll Farm
in Fayston. Depending on the weather, masked participants hit the mat either outdoors or in the farm's event barn, keeping plenty of distance. Donations are welcome.
5. Work From Home
Courtesy of Alfre Woodard
Alfre Woodard
"What makes a home? What stories might be hiding in its ordinary rooms?" These are the driving questions behind,
One Room
, a new
Weston Playhouse
production premiering on Friday, August 7, at 7:30 p.m. on YouTube. In response to this year's challenging events, Weston Playhouse commissioned 14 playwrights to create five-minute one-person plays reflecting on their homes as "spaces of possibility and creativity." Actors such as Alfre Woodard (pictured) and Dana Delaney perform the pieces.
6. Where the Art Is
Courtesy of BCA Center
"The Backyard Superhero" by Cat Cutillo
The topic of "home" isn't just inspiring theater artists but creatives across disciplines. For evidence, check out the exhibition "
Stay Home/Stay Safe [Executive Order 01-20]
." On view at the
BCA Center
in Burlington, the show includes works by 30 Green Mountain State artists responding to an emergency declaration from Gov. Phil Scott directing Vermonters to stay home to help slow the spread of COVID-19. Photographer Cat Cutillo, painter Misoo and sculptor Ross Sheehan are among the featured artists. See the exhibition Wednesday through Saturday from noon to 5 p.m. through October 10.
7. Sustained Notes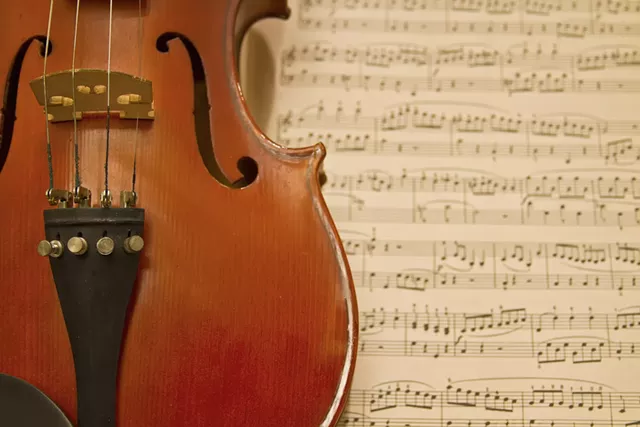 Dreamstime.com
Vermont Symphony Orchestra
The
Vermont Symphony Orchestra
is sticking to its mission of serving the state's music lovers — even during a pandemic. To that end, VSO players have been toting their instruments to outdoor venues this summer as part of the orchestra's Close to Home and Far Afield series. Sunday's installment features the trio of Letitia Quante, Brooke Quiggins and Dieuwke Davydov hitting sweet notes at
Highland Center for the Arts
' open-air café in Greensboro. Ticket holders can bring their own chairs and blankets to two sets — at 10:30 a.m. and noon — on August 9.
This is just a small sampling of the state's in-person and virtual happenings in the coming days. Browse our
art
,
calendar
and
music + nightlife
listings for more.
If you're planning or promoting an event in Vermont, please send details our way for a free online listing. Find our event submission form at
sevendaysvt.com/postevent
.