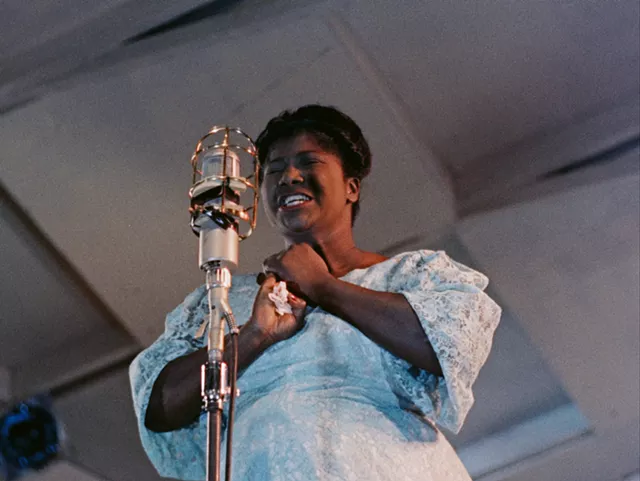 Courtesy of Kino Lorber
Mahalia Jackson in 'Jazz on a Summer's Day'
1. Hot Jazz
More than 60 years before Kanye West welcomed Easter Sunday at Coachella with his Sunday Service Choir, gospel singer Mahalia Jackson rang in the Sabbath at the Newport Jazz Festival with a stirring rendition of the Lord's Prayer. Director Bert Stern captured this and other performances from the 1958 fest for the documentary
Jazz on a Summer's Day
. Live footage of genre icons such as Dinah Washington, Louis Armstrong and Thelonius Monk transports viewers to that hot Rhode Island weekend six decades ago. The Vermont International Film Foundation presents the picture for online viewing starting Wednesday, August 26.
2. Enduring Duo
Courtesy of Brent Harrewyn
Cassotto Duo
Vermont musicians Jeremiah and Annemieke McLane are partners in life and in art. In the aftermath of a fire that destroyed their Sharon home in early August, the husband-wife duo bands together to give an in-person concert at the
Chandler Center for the Arts
in Randolph. The August 21 recital will also be livestreamed. Taking to accordion and piano, respectively,
Cassotto Duo
present lively interpretations of works by Johann Sebastian Bach, Astor Piazzolla and others, as well as original French-inspired compositions. Check out
Dan Bolles' story
for more on the McLanes and their perseverance in the face of catastrophe.
3. Seeing Sasquatch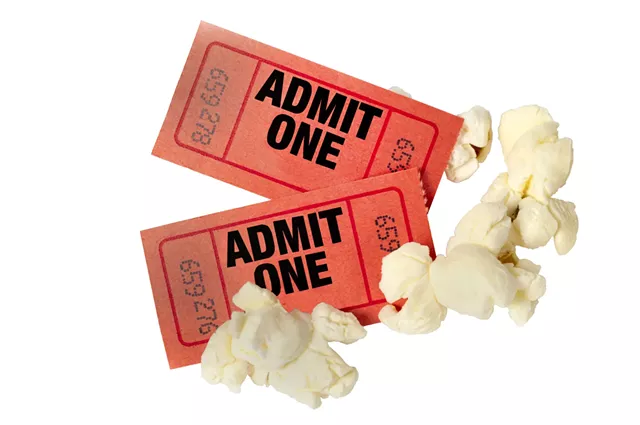 Carolyn Franks | Dreamstime.com
In turbulent times, there's comfort in nostalgia. Movie buffs born before 1987 take a trip down memory lane with a drive-in showing of
Harry and the Hendersons
, the story of a family and their friendly Bigfoot, on the
Northern Vermont University-Lyndon
campus. Presenter Catamount Arts starts the screening at the very specific time of 7:54 p.m. on Sunday, August 23. Visit their
website
for the code of conduct and health regulations.
4. On the Same Page
Courtesy of Penguin Random House
'Eleanor Oliphant Is Completely Fine'
"Beautifully written and incredibly funny,
Eleanor Oliphant Is Completely Fine
is about the importance of friendship and human connection," wrote actor Reese Witherspoon of her Reese Witherspoon Book Club pick. Readers delve into Gail Honeyman's 2017 debut novel during a
Brown Bag Book Discussion
hosted by Williston's
Dorothy Alling Memorial Library
. The virtual chat, held on Tuesday, August 25, at 12:30 p.m., is free, but folks should preregister for a Zoom invitation by emailing
programs@damlvt.org
.
5. Odds and Ends
Courtesy of the artist
Sculpture by Janet Van Fleet
Montpelier shop
J. Langdon
carries an eclectic combo of antique and modern goods ranging from home furnishings to vintage jewelry. Through August 31, the riverside retailer is also home to unique sculptures by Vermont mixed-media artist
Janet Van Fleet
. The exhibition "Hang On, Hang In, Hangin'" occupies wall space in one room of the shop, where art collectors and casual browsers can see figurative sculptures that Van Fleet has created from found objects. J. Langdon is open daily from 11 a.m. to 5 p.m.
6. Continuing Education
Courtesy image
Sabouyouma, 'Sabouy'
Farmers, musicians and speakers come together to support diverse arts programming and anti-racist curriculum in schools. BarnArts Center for the Arts hosts
Afro-Funk Fest & Fundraiser
on Saturday, August 22, in
Fable Farm
's Barnard orchard. A forum for parents, teachers, activists and concerned citizens gives way to a locally sourced dinner and a spirited concert by Burlington Afro-funk band
Sabouyouma
, led by Guinean-born balafonist Ousmane Camara. Preregister for the forum and the party separately through the BarnArts
website
.
7. Moving Parts
Courtesy of Myles David Jewell
Kat Wright (left) and Stephanie Wilson
An ambitious
interdisciplinary spectacular
conceived by local theater artist Trish Denton and singers Kat Wright and Stephanie Wilson invites audience members to ask themselves: "What are future visions for the world you want to live in?" Seated in pods, audience members watch as
RETRO SPEC
is broadcast live from an undisclosed location to a movie screen in Burlington's
Water Works Park
(folks can also view a livestream from home). Snag
tickets
ahead of time for this multifaceted performance piece combining dance, music, visual art and filmmaking. Shows are Friday, August 21, and Saturday, August 22, at 7:30 p.m.
---
This is just a small sampling of the state's in-person and virtual happenings in the coming days. Browse our
art
,
calendar
and
music + nightlife
listings for more.
If you're planning or promoting an event in Vermont, please send details our way for a free online listing. Find our event submission form at
sevendaysvt.com/postevent
.