Courtesy Of Woodstock Inn & Resort
Sunflower Sunday
Full Bloom
Sunday 21
With its Sunflower House at the height of late-summer glory, Woodstock's Billings Farm & Museum invites visitors to unwind at a free Sunflower Sunday. The morning features meditation, yoga, breathing exercises and mindful strolls around the garden, culminating in cups of herbal tea for all.
Vox Populi
Sunday 21
Courtesy Of Luz Vermelha
Vox Sambou
Montréal-based Haitian hip-hop star Vox Sambou makes an electric appearance at the Levitt AMP St. Johnsbury Music Series at Dog Mountain. Sung in Creole, English, French, Spanish and Portuguese and drawing on African diasporic genres from Latin to reggae to Afrobeat, his music is full of infectious energy and joy.
Exit, Pursued by a Bear
Wednesday 17 & Thursday 18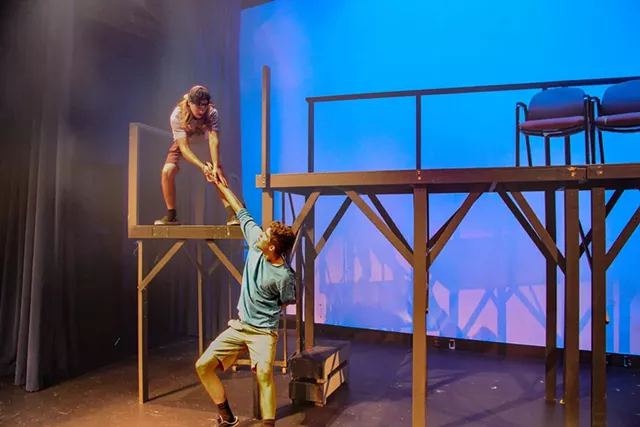 Courtesy Of Town Hall Theater
Casey Calzini and Theo Wells-Spackman
A drama. A romance. A comedy in which a character dies offstage via deus ex machina bear attack. William Shakespeare's The Winter's Tale is all these things and more, but Middlebury's Town Hall Theater Young Company players have it under control. The student actors present this twisty masterpiece in a sidesplitting performance that features original music by members of the June Rock-It Science camp.
For All the Saints
Saturday 20
Courtesy Of The Artist
Toussaint St. Negritude
The Afrofuturist poet and bass clarinetist Toussaint St. Negritude performs at the Waitsfield United Church of Christ & Village Meeting House in concert with the venue's ongoing exhibit by artist Janet McKenzie. Responding to McKenzie's racially diverse, religiously inflected paintings, the most famous of which is "Jesus of the People," St. Negritude displays his trademark spirituality and expansiveness.
Two to Tango
Saturday 20
Courtesy Of Armin Helisch
Stowe Tango Music Festival
Stowe Tango Music Festival 2022 presents a Night of Tango at Stowe Mountain Resort's Spruce Peak Performing Arts Center. Buenos Aires dance legends are soundtracked by bandoneon virtuoso and festival cofounder Hector Del Curto and a 25-piece orchestra of students and professional musicians from around the world.
Memories and Memoirs
Monday 22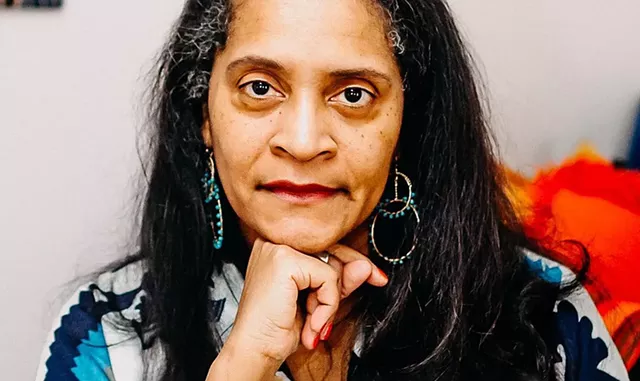 Courtesy Of The Author
Emily Bernard
Johnson's Vermont Studio Center welcomes author and University of Vermont professor Emily Bernard for a reading in the Red Mill Building. Bernard's recent memoir-in-essays Black Is the Body: Stories From My Grandmother's Time, My Mother's Time and Mine explores her experiences of growing up in the South, moving to New England with her multiracial family, and learning, along the way, how to speak truthfully about race and racism.
Walk in the Park
Ongoing
Courtesy Of Bryan Memorial Gallery
"Boulder Beach, Groton State Park" by Julie Davis
The Bennington Museum and Jeffersonville's Bryan Memorial Gallery present the joint exhibit "Parks & Recreation," a group show featuring historical and contemporary paintings of Vermont's many state parks. The Bennington portion features 19th- and 20th-century works by the likes of Sanford Gifford and Milton Avery, who were painting at the beginning of the American conservation movement; the Jeffersonville show includes recent works by regional artists.