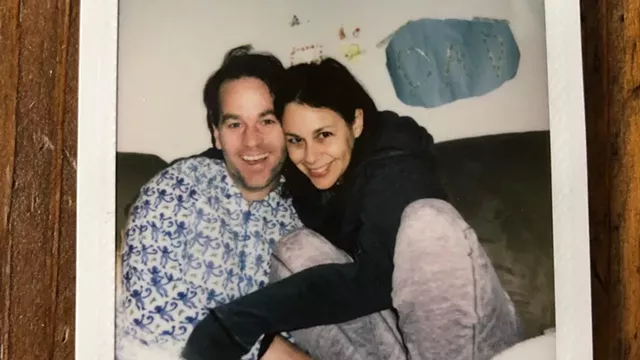 Courtesy photo
Mike Birbiglia and J. Hope Stein
1. Grown-up Time
"The 2-year-old is named Merit, which was a name awarded to him at birth after he had achieved no accomplishments whatsoever," writes comedian and author Mike Birbiglia in
The New One: Painfully True Stories From a Reluctant Dad
. Chock-full of confessions and observations from the land of new parenthood, the book also includes poems from J. Hope Stein, who happens to be Birbiglia's wife and mother of their daughter. The authors celebrate their LOL-inducing work with a virtual event at 7 p.m. on Tuesday, August 18 hosted by Phoenix Books.
Tickets
for
Jokes and Poems With Mike Birbiglia and J. Hope Stein
include a signed copy of the book. Partial proceeds benefit Burlington's
Vermont Comedy Club
.
2. Shopping Spree
Colin Flanders ©️ Seven Days
Church Street Marketplace
There's nothing wrong with a little retail therapy, especially when your dollars can help local retailers get back on their feet following the economic fallout of the coronavirus pandemic. From Wednesday, August 12, through Sunday, August 16, Queen City shoppers mask up and score deals from
Church Street Marketplace
stores participating in the annual
Summer Sidewalk Sale
. Folks can scoop up some fresh items
and
support the small businesses that help give Burlington its character — it's a win-win!
3. Ramble On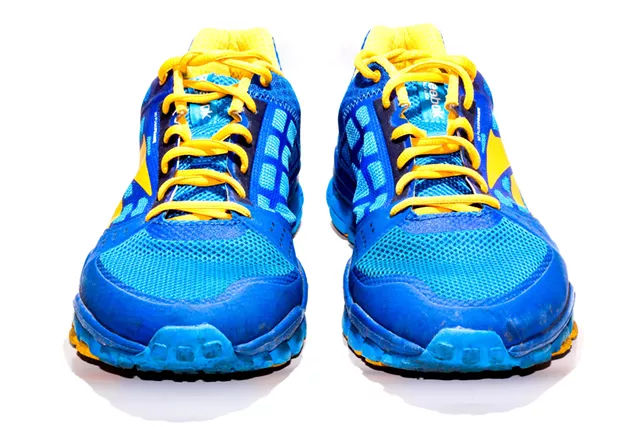 Since 2007,
Champ's Challenge for Cystic Fibrosis
has raised more than $100,000 for the Cystic Fibrosis Lifestyle Foundation, a nonprofit dedicated to helping people with the chronic disease maintain healthy, active lifestyles. Like so much else, Champ's Challenge looks a bit different this year. Instead of gathering for a group run, walk or ride, athletes of all ability levels head out on their own, logging their distances online. The official kickoff was on August 7, but individuals and teams may
register
any time to participate through Sunday, August 16.
4. Life Is a Cabaret
Courtesy of Owen Leavey
Caitlin Walsh
Looking for a little escapism? Lose yourself in
Little City Cabaret
, a collection of classic and modern Broadway tunes brought to life by seasoned performers Bill Carmichael and Elisa Van Duyne. Tim Barden, Jonny Barden and Caitlin Walsh join the Broadway veterans in the
Vergennes Opera House
's 2020-21 season-opening production. The lighthearted revue takes place Friday, August 14 and Saturday, August 15 at 7:30 p.m., and Sunday, August 16 at 3 p.m. Visit
vergennesoperahouse.org
to purchase tickets for in-person or online viewing (a video link will be sent within two weeks of the live show) and to see safety protocols.
5. Of the People
Courtesy of Dan Nott & the Center for Cartoon Studies
"How can we work to bring people together when we are so divided?" This is one of the questions guiding Vermont Humanities' 47th annual
Fall Conference
. Themed "Democracy 20/20," this meeting of the minds starts Wednesday, August 19, with free weekly digital programs dropping every Wednesday through the end of September, examining everything from political cartoons to civic architecture to the importance of a free press. The first digital talk, available August 19 at 7 p.m., is "
Women's Suffrage: Moral Advancement or Politics as Usual?
" from Marlboro College professor Meg Mott.
6. On Paper
Courtesy of the artist and Soapbox Arts
"Rosa Was Here" by Rosa Leff
A graffitied bus. City streets criss-crossed with power lines. Rows of barbed wire. Baltimore-based artist
Rosa Leff
"memorializes the messier details of urban life" through hand-cut artworks based on photographs taken near her home and abroad. Created during quarantine, her solo exhibition "Papercut Polaroids" is on view at Burlington's
Soapbox Arts
through August 29, Thursday through Saturday and by appointment. Visitors: Remember to wear your mask and practice physical distancing.
7. Music on the Move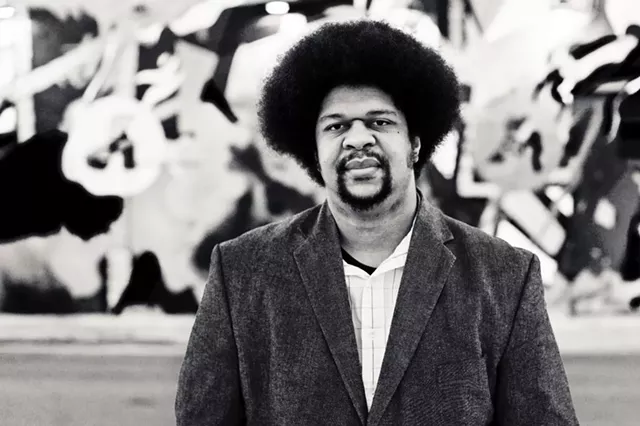 Courtesy of Kate Baumwell
Matthew Evan Taylor
Leave it to enduring Burlington performing arts center the
Flynn
to find a creative way to bring live music to the Queen City. The downtown venue joins forces to with the University of Vermont's Lane Series and the Burlington Discover Jazz Festival to present a pop-up concert series called
Hurly Burly
. The socially distanced series kicks off on Saturday, August 15, with
Ray Vega & His Latin Jazz Quartet
. A second concert, this one by Middlebury College assistant professor of music
Matthew Evan Taylor
, follows on August 16. Performance times and outdoor locations will be announced on the day of on the Flynn's social media channels. The series runs through September.
This is just a small sampling of the state's in-person and virtual happenings in the coming days. Browse our
art
,
calendar
and
music + nightlife
listings for more.
If you're planning or promoting an event in Vermont, please send details our way for a free online listing. Find our event submission form at
sevendaysvt.com/postevent
.