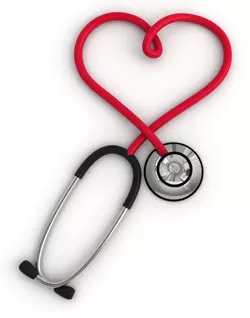 I wish my mother had lived to see the health care bill pass. During the past year, as she meandered into dementia and depression, we hadn't told her about the demise of the public option or Scott Brown's election. The stroke felled her when Obama was still in his glory and all seemed possible. We figured that was a good page on which to close her book.
Mom worked hard for social change the 90 years of her life. But she'd been frustrated by health care. She held on to the notion that if people just knew the facts, they'd support reform — or socialism, for that matter.
At the same time, Mom's bottom-line political analysis of why bad things happen (Reagan's reelection; support for the Iraq invasion) was "People are stupid."
That's the contradiction facing the supporters of health care reform going forward.
My mother's daughter, I have to admit I've been hitching my hopes to the Democrats' reality-based strategy: Tell people what's in it for them, demonstrate how their fears won't be realized, and sit back and watch as all but the wingnuttiest teabaggers retreat into apathy or even get on board the reform train.
It is hard to resist trying to overpower irrationality with reason. But, unfortunately, you can't hold a rational colloquy with a person yelling "Fire" in a crowded theater.
In fact, speaking truth to unreason may fan the hysteria. Social-science research shows that people tend to believe only the "facts" that jibe with what they already believe. And worse: The more they hear corrections to what they believe, the more fiercely they hold to their misperceptions. A University of Michigan political scientist writing in the New York Times last week described an experiment finding that the proportion of conservatives who believed Bush's tax cuts increased federal revenue almost doubled when they were given evidence against that claim. "People seem to argue so vehemently against the corrective information that they end up strengthening the misperception in their own minds," he wrote. His grim point: That's what's going to happen with health care.
Still, I can't help feeling that this political scientist's prediction leaves something out: the importance of the specific subject on which people dig in their heels. Few of us ever get up close and personal with the federal budget. Illness and health care, on the other hand, hit as close as it comes: your own body and those of the people you love. Right now, both support for and opposition to reform have been mobilized by abstractions — security versus freedom, equity versus individual responsibility. So capacious are these concepts that it's no wonder arguments get confounded: hatred of Big Pharma expressed in the same breath as defense of the insurance companies' "right" to do business without regulation, or the now-immortal demand, "Keep your government hands off my Medicare!"
The political scientist seems to be saying that emotions will outmatch reason every time. But my mother's contradictory analysis — people are rational; people are irrational — is not so contradictory after all. As I've pointed out before, emotion can either abet or undermine reason. Neurologists like Antonio Damasio have shown that people whose emotional brains are impaired can't make rational decisions.
The job, then, is to counter bad ideas with better ones. But first, you have to supplant destructive emotions with constructive ones.
Understandable feelings may be treated gently. But then there's hysteria, flaming not just from the websites of the insurrectionist fringe, but also from GOP members drawing salaries for their jobs on Capitol Hill. If only more Democrats had Barney Frank's courage in calling madness by its name. Recall the town hall meeting this summer where he replied to a woman comparing Obama to Hitler: "On what planet do you spend most of your time?" Not to worry; there will be ample opportunity for Frankness in the future.
Some of the fear — itself a fount of some of the nastiest emotions — may dissipate as people realize health care reform won't change their lives much, if at all. That's what happened to the opposition to civil unions after the bill passed in Vermont. A few years later, gay marriage faced the merest of resistance.
But of course we hope health care reform will change people's lives, for the better. For that to happen, supporters must protect the congressional majority: Vote. This includes the 20 percent of Americans who, according to a Gallup poll, dislike the new law because it doesn't go far enough. It won't go any further if Republicans control Washington. (For its part, Washington had better make the new system work, or we're sunk.)
In the long run, health care reform has to win hearts, and only then will minds follow. Already, minds are following hearts, in the wrong direction (see above: "Keep your government hands off my Medicare!")
How do hearts change? With experience. On that score, it's a race for time: Enough good experience must accrue before the opponents can disable the law's power to deliver it.
As it happens, in the same weeks when the Democrats were scrambling for votes, my family was getting a taste of what medical care might feel like in the new era. Mom suffered another stroke, which left her half-paralyzed, too tired to open her eyes and unable to swallow. She'd long ago nixed a feeding tube or other extraordinary life-extending measures. It was time to discontinue her meds and let her die.
We called in hospice. Along with her longtime caregivers, hospice doctors, nurses, social workers and aides helped us make my mother feel comfortable and safe. We felt safe, too: We could phone in 24 hours a day for advice about anything from constipation to crematory services. If we needed someone to come, they came. Without our asking, they showed up regularly at my mother's apartment and hung around until we were ready for them to leave. They treated all of us, most of all Mom, with respect and kindness; to a person, they were competent and knowledgeable.
Medicare paid for everything from doctors and drugs to diapers. When Mom died, hospice called the funeral services and arranged for the death certificates to be signed. A bereavement counselor got in touch a few days later. We received a condolence card, signed by Mom's whole team.
I'm not under the illusion that this is what health care will be like after reform. Part of what makes hospice great is its philosophy that medicine should enhance care, not the other way around. Americans' attitudes toward high-tech, have-it-all medicine will have to change, too — the subject of another column.
But, aside from the kindness and competence and good sense, what made my mother's dying extraordinarily easier was this: Not once did we talk about money. That is enough to make a person love American health care.