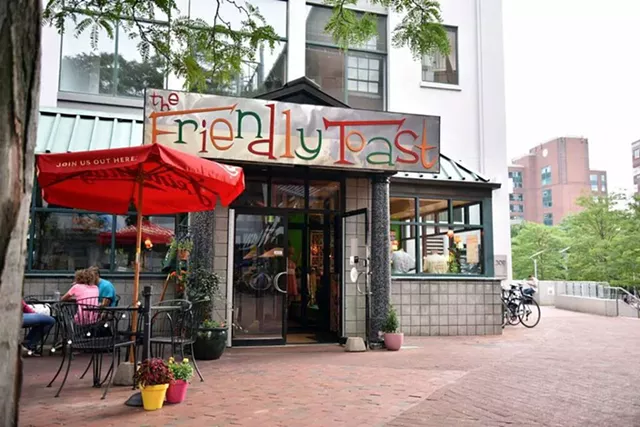 Courtesy of the Friendly Toast
The Friendly Toast in Cambridge, Mass.
The fifth location of a regional restaurant chain called the Friendly Toast will open in late spring at 86 St. Paul Street in Burlington, according to co-owner Eric Goodwin. The restaurant will occupy the space that previously housed Bluebird Tavern and the Green Room.
The local Friendly Toast will join a group of restaurants that started about 18 years ago in Portsmouth, N.H. Until now, the expansion has been limited to Massachusetts, with locations in Boston, Cambridge and Burlington.
The Friendly Toast "serves up creative meals in a truly unique atmosphere and offers a fun and exciting dining experience morning, noon and night," according to an email from the company.
The menu includes breakfast sandwiches, a variety of eggs Benedicts, sandwiches, salads, and appetizers such as nachos and Orleans fries (sweet potato fries with brown sugar and Tabasco). Also on offer are main courses such as vegan stir-fry and chicken-fried steak with mashed potatoes and greens.