Courtesy Nancy Stearns Bercaw
Rock of Ages
Vermont conjures up images of black-and-white Holsteins on hillsides and sap buckets on sugar maples. They've long been part of our working landscape, but we're more than just milk and maple. Other classic symbols of Vermont include apples (we grow more than 150 varieties), Morgan horses, granite and marble. Take a tour of quintessential Vermont.
1. Rock of Ages
Just a few miles from the state capital is the world's largest operating deep-hole, dimension granite quarry. You can see quarriers at work — 600 feet down — Monday through Friday during a guided tour. Learn more about the process at the visitor center, and stand on the observation deck above the 160,000-square-foot factory to watch artisans carving monuments. Before you leave, roll a ball down the outdoor granite bowling lane. Open Monday through Saturday, May 14 through October 31 (closed July 4). Guided tours are $3-6; free for children 5 and under.
[location-1]
2. Shelburne Farms
Courtesy
Shelburne Farms
From mid-May through mid-October, visitors can hold a chicken, milk a cow, groom a donkey and comb wool at this 1,400-acre working farm, forest and National Historic Landmark. Watch cheesemakers at work, and eat lunch al fresco at the farm cart. Prefer white tablecloths? The restaurant at the inn — the 19th-century country home of Dr. William Seward and Lila Vanderbilt Webb — serves breakfast, dinner and Sunday brunch in swanky surroundings. $5-8; free for children 2 and under. [location-2]
3. Plymouth Artisan Cheese
Courtesy
Plymouth Artisan Cheese
Vermont has more cheesemakers per capita — about one for every 13,000 people — than any other state. They produce some 225 varieties using milk from sheep, goats and cows. Among cheesemaking facilities open to visitors is Plymouth Artisan Cheese, the second-oldest cheese factory in the country, started in 1890 by Col. John Coolidge, father of Calvin Coolidge. It offers cheese samples, self-guided tours of the factory and an on-site museum. Open daily, 10 a.m.-5 p.m in the summer; 10 a.m.-4 p.m. in the winter. Free. (To find more cheesemakers, download the Vermont Cheese Trail at
vtcheese.com
.) [location-9]
4. Billings Farm & Museum

Courtesy
Billings Farm & Museum
Meet the animals at this working farm, home to more than 70 Jersey cows, five draft horses, Berkshire pigs, heritage chickens, steers, oxen and a flock of Southdown sheep. Look for Huck, the steer who escaped the day he arrived as a week-old calf. The recently released picture book Huck's Way Home tells his story. Four historic barns house exhibits, and Billings Farm Cheddar, made from the farm's milk, is for sale in the museum shop. Open daily April through October; weekends and vacation weeks November through February. $4-16; free for children 2 and under. [location-3]
5. Morse Farm Maple Sugarworks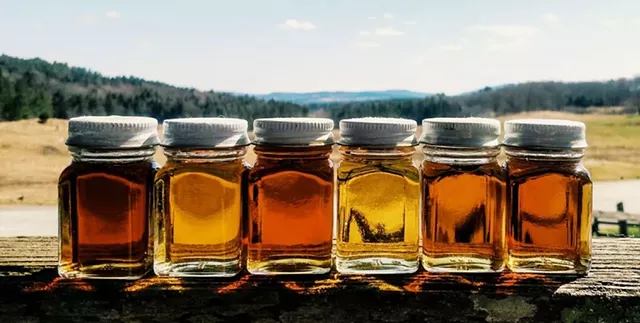 Courtesy
Morse Farm Maple Sugarworks
The sap only runs during the spring — when the nights dip below freezing and the days rise above — but Morse Farm is open to visitors year-round. Enjoy sugarhouse tours and tastings, explore nature trails and an outdoor Vermont farm life museum, and pull up a stump in the woodshed theater to watch a video about how maple syrup is made. Free. [location-8]
6. Cedar Circle Farm and Education Center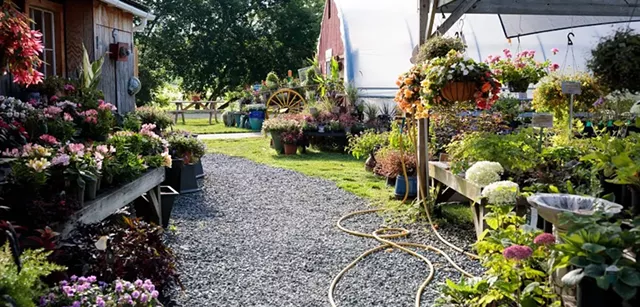 Courtesy
Cedar Circle Farm and Education Center
This organic vegetable and berry farm features a farm stand, retail greenhouses, and an on-site farm kitchen and coffee shop. Find bread puddings, muffins and scones in the café; pesto, sauces and pizza dough in the cooler; and seasonal veggie patties in the freezer. Free.
[location-4]
7. Hope Cemetery
Visitors from around the world tour this 65-acre cemetery. Dating back to 1895, it memorializes loved ones and showcases the work of local granite artists and craftspeople, some of whom carved their own memorials. Louis Brusa carved his to depict a dying man in the arms of his wife to serve as a tribute to granite cutters, including Brusa, who died of silicosis, a lung disease caused by inhaling crystalline silica dust. Other awe-inspiring works include Brusa's sitting angel, a soccer ball, a race car and an airplane. Open daily, dawn to dusk, for self-guided tours. (Pick up a brochure in the on-site office between 7 a.m. and 3:30 p.m.) For a guided tour, call 802-476-0256 in advance. A nominal fee will be charged. [location-10]
8. Vermont Marble Museum
Courtesy
Vermont Marble Museum
Walk through the Hall of Presidents; see a marble chapel; discover the story of the Tomb of the Unknown Soldier, which was carved in Proctor; and learn how ground marble products are used in paint, paper, disposable diapers and hockey pucks. Watch the resident sculptor at work, then try sculpting yourself. Open May through late October. $4-9; free for children 5 and under. [location-5]
9. Cold Hollow Cider Mill
Courtesy
Cold Hollow Cider Mill
Orchards abound in Vermont, and apples are ripe for picking between August and October. But Cold Hollow presses cider all year. Watch its 1920s traditional rack-and-cloth press in action and taste a fresh sample. See bees make honey (behind glass!), shop for hundreds of Vermont specialty foods (look for Cold Hollow's own maple mustard, maple butter and cider jelly), and eat warm cider doughnuts, the ones
Gourmet
magazine ranked among the country's top 10. Free. [location-6]
10. University of Vermont Morgan Horse Farm
Courtesy Sarah Tuff Dunn
University of Vermont Morgan Horse Farm
The more than 40 Morgan horses that call this farm home are descendants of Col. Joseph Battell's herd. Battell started the farm in 1878. He published the first few volumes of the Morgan horse registry, saving the breed from extinction, and the farm remains dedicated to preserving and improving the breed. Tours are available. The farm is open 9 a.m. to 4 p.m. daily, Memorial Day Weekend through October 27. $3-5; free for children 4 and under.
[location-7]