NEW! We are now publicizing online-only events, art shows and other virtual performances on this website. Please submit your events for consideration.
'The Christmas Revels: A French Canadian Celebration of the Winter Solstice'
When: Thu., Dec. 15, 6 p.m., Fri., Dec. 16, 7 p.m., Sat., Dec. 17, 1 & 5 p.m. and Sun., Dec. 18, 1 & 5 p.m. 2016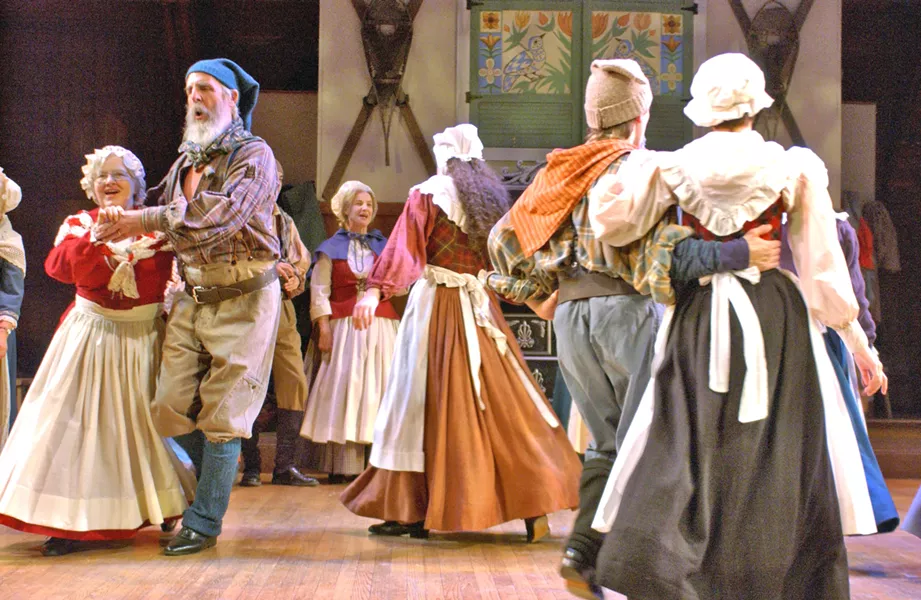 Over more than 40 years, the stage show The Christmas Revels has taken audience members on journeys to faraway places such as Scotland, Elizabethan England and Appalachia. This year, the spirited song, dance and storytelling spectacular focuses on the Canadian province of Québec. A multigenerational cast of local talent tells the traditional French Canadian tale "The Flying Canoe," in which a band of boatmen goes to extremes to spend New Year's Eve with their sweethearts. Special guest artists Genticorum — a Québécois musical trio — and step-dancing master Pierre Chartrand bring their skills to the stage in this colorful celebration of culture.
Price: $7.50-46.