What we're looking at is a city," Frank Cioffi says, nodding at a sprawling landscape of industrial buildings, electrical transformers and storage tanks on the banks of the Winooski River.
The 59-year-old economic development guru steers his black Nissan Maxima toward a guard shack that stands sentry at the northeastern entrance to IBM's Essex Junction campus.
"We're not going to be able to get in," he says, pulling a U-turn and retreating from the fortress. "Security is watching us."
In more certain times, the Greater Burlington Industrial Corporation president might easily escort a reporter through the 725-acre campus, which GBIC developed from farmland 60 years ago. But with Big Blue reportedly nearing a sale of its chip-making division to Emirate of Abu Dhabi-owned GlobalFoundries, IBM Vermont is on lockdown.
Even Cioffi, its loudest local cheer-leader, is in the dark about what a sale might mean for the 4,000-plus jobs remaining at the facility. Like many, he suspects IBM will reveal its intentions next week when it releases its second- quarter earnings report.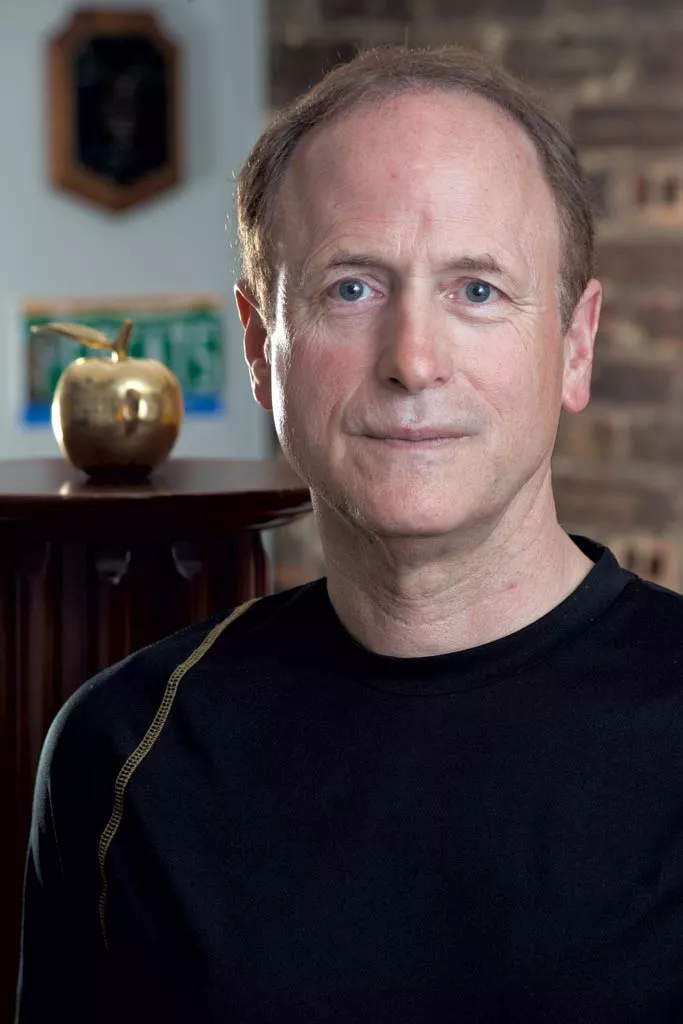 Matthew Thorsen
Frank Cioffi
"We're dealing with two public corporations that aren't going to tell us anything, because they can't," he says.
Clouds of uncertainty have lingered over Essex Junction for more than a decade, as the company has retrenched and its Vermont workforce dwindled from a 2001 peak of 8,500. But never have the skies above the industrial park looked so dark.
As IBM repositions itself as a services-oriented company focused on cloud computing, it has jettisoned less profitable hardware operations. In January, it struck a deal to sell off its low-end server business to China-based Lenovo for $2.3 billion.
Though GlobalFoundries specializes in the very chip-manufacturing work conducted at the Essex Junction plant, reports in the financial press have indicated that the company is interested in IBM's patents and engineers — not its aging facilities.
The truth is, nobody outside the corporate boardroom seems to know what will happen to the Essex Junction plant. Of the two dozen business leaders, economists, government officials and workers interviewed for this story, not one claimed to hold the answer, though many were willing to offer theories.
Some believe a sale to GlobalFoundries might spell economic salvation, while others expect the firm to shutter the plant and export its jobs to New York, Germany or Singapore, where it already operates similar facilities. Many seem to think the future lies somewhere in between: more job cuts, but no sudden closure.
"I don't think it takes a Phi Beta Kappa in economics to realize there will be an immediate impact," says Essex municipal manager Pat Scheidel, whose town has prospered as the company's local host. "How much and for how long is the variable."
Though IBM Vermont is no longer the juggernaut it once was, its footprint in the state remains sizable. According to a recent GBIC report, some 10,000 Vermont families are supported directly or indirectly by the company's annual local payroll of $200 to $250 million.
"I mean, if those jobs went out the door, there's no way around it: It would be, at least in the short- and medium-term, a major economic problem for the State of Vermont," says Secretary of Administration Jeb Spaulding. "Over the long run, Vermont is well-situated with the kinds of things we're doing. We'd recover from it."
Matthew Thorsen
IBM manufacturing plant
Since reports of a sale emerged earlier this year, Spaulding's colleagues in state government and Vermont's congressional delegation have struggled to calibrate an appropriate response.
Emails obtained through public-records requests show an administration eager to craft incentives that might persuade IBM or its successor to keep the plant running. But they also show a hesitancy to give away the store to an aging enterprise, particularly when state money might be better used to lure growing ventures to Vermont.
"We need to take a rifle approach, not a shotgun approach," Spaulding says. "We need to make sure that with our limited resources, what we use them on is going to provide a real result — not just sort of spray stuff out there and hope it sticks."
Meanwhile, workers say the lingering uncertainty has exacerbated an already stressful climate.
"There are rumors every week that any day now our jobs are going to be cut," says one tech-support employee, who has spent a decade at the plant. "It has a huge effect on morale and whether people get their work done that day. There's an overall sort of apathy."
Along with two other workers who requested anonymity to protect their jobs, that employee says the formerly state-of-the-art facility has suffered as IBM has turned its attention elsewhere.
"Some of the tools and machines and robots I work with have been there longer than I've been there," says one manufacturing operator who has spent a decade and a half at the plant.
One night, that employee says, he had to wait until midnight to fix a broken piece of machinery. Though the part he needed was sitting right there, he was not allowed to spend another dollar that day.
"The engineers joke that we're making tomorrow's technology with yesterday's tooling, today," he says.
Fab Foundation
IBM's improbable journey to Vermont began on the slopes of Mount Mansfield and Suicide Six. There, Thomas Watson Jr. and his brother, Arthur, spent their college years learning to ski.
"They just fell in love with the state," says Arthur's daughter, Jane Stetson, a major Democratic fundraiser who lives in Norwich. "They could see that the state really needed more economic development and that the people of Vermont were hard workers."
Soon after their father, Thomas Sr., handed over IBM's reins to the next generation, the brothers decided to build a new plant in Chittenden County, which was reeling from job losses at General Electric and the American Woolen Company. (The brothers would later co-own and develop Smugglers' Notch.)
For decades after the Essex Junction plant opened its doors in February 1957, it led the way in manufacturing IBM's cutting-edge products, from wire copper relays to 64-bit memory chips to 200-millimeter silicon wafers.
But the facility's star began to fall in 1997, when then-New York governor George Pataki offered up more than $30 million in state incentives for IBM to deploy its next-generation, 300-millimeter technology in East Fishkill, N.Y. — instead of Vermont. The larger wafers are more cost-effective, because they can be sliced and diced into twice as many microchips.
© google maps
Aerial view of IBM
These days, according to IBM spokesman Jim Keller, the Essex Junction plant performs three primary functions. Its 200-millimeter fabrication plant, or "fab," produces custom-ordered wafers for clients in the mobile, gaming and defense industries. Its photomask facility, or "mask house," imprints lithographic images on wafers produced in Essex Junction and East Fishkill. And its testing facility performs quality control for many of its North American semiconductor products.
IBM, whose campus extends across the river into Williston, also serves as a major Chittenden County landlord. As it has shed jobs, the company has consolidated its operations and leased space to General Dynamics, People's United Bank and even the State of Vermont.
"We have entire floors and buildings that used to be offices that are empty now," the manufacturing operator says.
Depending on whom you ask, IBM Vermont fills a critical — and still profitable — niche in the semiconductor industry or it has become hopelessly obsolete. Either way, it is no longer central to the company's evolving business model.
"IBM has been going more toward software and services for the past 15 years," says industry analyst Jim McGregor of Tirias Research. "They're paring down to where their revenue stream is, where they get profits from."
In recent years, IBM has dispensed with its personal computing, disk drive and server manufacturing businesses, looking instead toward data analytics and cloud computing. Virginia Rometty, who was named president and CEO in late 2011, has sought to accelerate that transformation, but the company's sluggish revenue growth has disappointed Wall Street.
According to Bloomberg, the company has been trying to offload its chip-making division for at least a year. Though earlier reports indicated that Intel and Taiwan Semiconductor Manufacturing Co. were interested in bidding for it, GlobalFoundries now appears to be the leading candidate.
Founded in 2009 when the Emirate of Abu Dhabi bought up Advanced Micro Devices' manufacturing arm, GlobalFoundries now ranks as the world's second-largest chip maker. In addition to its six fabs in Singapore and one in Germany, the company has been building a $10 billion, 300-millimeter fab in Malta, N.Y. The state-of-the-art Saratoga County facility currently employs 2,400 people — not including 120 engineers on loan from IBM's Essex Junction and East Fishkill plants — and is expected to expand to 3,000 by the end of the year.
According to spokesman Travis Bullard, GlobalFoundries was drawn to the location by its proximity to Albany's College of Nanoscale Science and Engineering — and by $1.5 billion in subsidies from the State of New York.
"Being able to physically locate commercial manufacturing in close proximity to that R&D work was important to us," he says. "It really wouldn't have been feasible to do this in New York or the United States without those incentives."
Like Keller, Bullard declines to comment on whether GlobalFoundries and IBM are engaged in negotiations — nor will he say whether the company has any interest in acquiring more fabs.
McGregor, the industry analyst, thinks not.
"I'll be honest with you: I don't see major value in any of IBM's older fabs at this point in time," he says. "But having some of that expertise, so long as IBM doesn't lose too much of it, that might be useful."
In Vermont, government officials and workers are holding out hope that, because GlobalFoundries already has a 300-millimeter fab in upstate New York, it might shutter East Fishkill before Essex Junction. They also think Vermont's mask house and testing capabilities could add value to GlobalFoundries, which does not operate such facilities in North America.
Local boosters have one more card up their sleeves: a Department of Defense program known as Trusted Foundry.
As semiconductor manufacturers moved their operations offshore in the late 1990s and early 2000s, national security officials worried their weapons and computing systems could be compromised. So they partnered with domestic manufacturers to create secure product pipelines.
In 2004, Sen. Patrick Leahy (D-Vt.) helped IBM obtain a 10-year, $600 million Trusted Foundry contract for the Essex Junction plant, transforming it into a leading defense manufacturer. That contract was recently re-upped, though Keller declines to provide details.
"[Leahy] has protected funding requested by DOD for Trusted Foundry and in some years, when warranted, even increased the annual appropriation for it above the annual budget request," says spokesman David Carle, whose boss is the senior-most member of the Senate Appropriations Committee
If IBM left Vermont, it's unlikely Leahy would go to bat for the company in the future.
It's also unclear whether a foreign-owned company, such as GlobalFoundries, would even be eligible to operate a Trusted Foundry facility, though Bullard says "theoretically it's possible" the company could become certified for DOD work.
"[Leahy] and many others are keenly interested in knowing how that question would be answered," Carle says.
A Hand Up or a Handout?
Months before the financial press picked up on IBM's possible sale of its semiconductor business, local plant officials were sending signals to Vermont's business community and government leaders that they needed a hand up — or a handout.
In a January 3 letter to then-secretary of commerce Lawrence Miller, Frank Cioffi wrote that IBM had recently "pulled together" local business groups and the company's Statehouse lobbyists to discuss "the future of IBM Vermont."
"From this discussion, it became immediately apparent that there are significant, though achievable, challenges IBM must overcome to maintain its market competitiveness and, in turn, maintain their development and employment position in Vermont," Cioffi wrote.
The group suggested forging a "preferential" electricity rate agreement between IBM and Green Mountain Power and reducing sales, property or corporate income taxes for "strategic employers," such as IBM.
Around the same time, according to emails obtained through public-records requests, Agency of Commerce and Community Development staffers were meeting regularly to brainstorm their own ideas to help IBM. A list of "incentive ideas" with price-tags ranging from $270,000 to $5 million included tax credits aimed at R&D, hiring and capital investment.
One proposal would have reduced property-transfer taxes faced by a successor company, so long as it pledged to retain at least 75 percent of the existing workforce. Another would have authorized the governor to award up to $5 million to "an existing business in Vermont with significant employment" that was sold to another business and threatened with closure or relocation.
As Miller prepared to meet with IBM officials on January 8 "to help tighten things up" on the proposals, one Commerce staffer noted in an email that, "They were looking for either savings of $5m annually or cash or a combination of both." Another wrote that if it turned out IBM was happy with a proposed electricity rate reduction, "we can dial [the proposals] back, but that will be hard to do once presented to them."
IBM was clearly willing to play ball. A week after Miller's meeting with Essex Junction plant officials, company lobbyist Janet Doyle provided the state with economic impact data, presumably upon which to tailor the incentives.
Meanwhile, Cioffi was keeping up the pressure on administration officials. In a January 28 email to Miller and two deputies, he asked how "the R&D incentive initiative that you are working on" was progressing. He added that Janette Bombardier, who runs the Essex Junction and East Fishkill facilities, was out of the country, but, "I know that she will be looking for a final plan from the Governor upon her return."
As word spread in late January about a new round of layoffs throughout IBM's semiconductor division, action on the incentives ground to a halt. The public record doesn't explain why, but it's possible the administration was leery of handing out money to a company that was continuing to shed local jobs.
By late March, another 135 Vermonters had been laid off from the plant. Among them was Mitch Krauss, a 43-year-old environmental manager from Burlington. When his boss delivered the news on February 26, Krauss recalls, he said, "You're getting a head-start. I don't even know if we're going to be here much longer."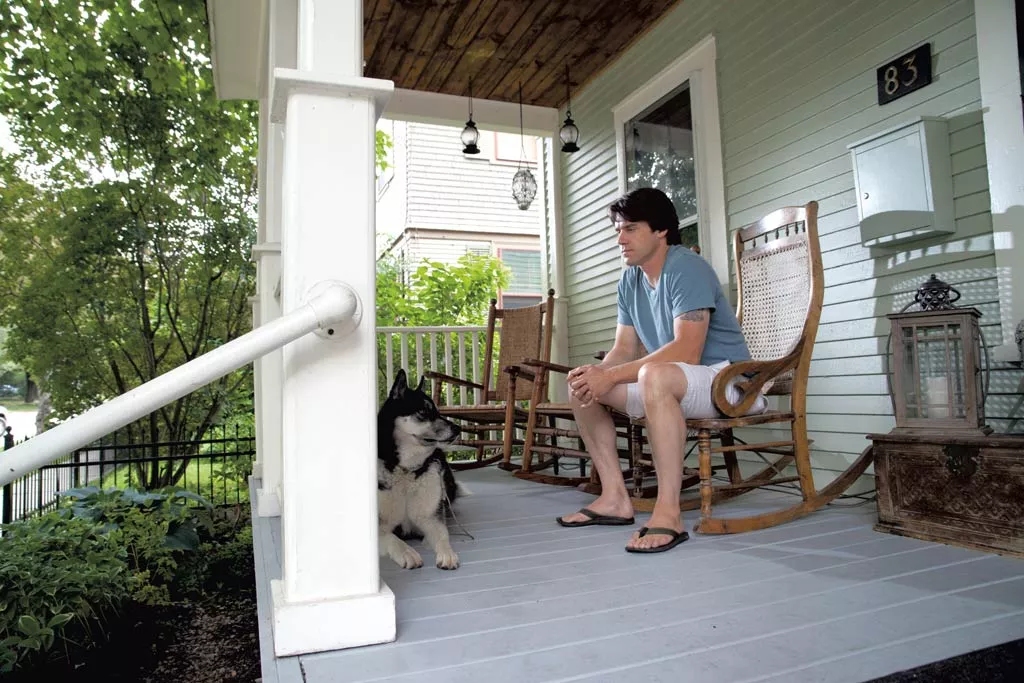 Matthew Thorsen
Mitch Krauss
In their internal correspondence, state government officials sounded equally pessimistic. After Miller circulated a news story about IBM's layoff plans, Economic Development Commissioner Lisa Gosselin wrote, "This is looking more and more like an 'insurance' program here, not an incentive program."
As winter turned into spring, Cioffi's emails to the administration grew increasingly frantic. After the Wall Street Journal reported on April 3 that GlobalFoundries had "emerged as the leading candidate" to buy IBM's chip-making facilities, Cioffi sent the story to Spaulding and Shumlin chief of staff Liz Miller, writing, "if Vermont plans to do something, it's feeling like the clock is about running out."
Days later, Cioffi sought the support of Chittenden County political bigwigs David Coates and Harlan Sylvester to pressure the governor's office to act.
"I don't think any sitting Vermont elected leader wants to hear the news that IBM Vermont has been sold affecting over 4,000 working Vermonters and our state never even tried to create retention and investment incentives..." Cioffi wrote the two.
Coates reassured Cioffi that he had already raised such concerns with Spaulding in person and then did so again in an email to the administration secretary.
"I can't imagine a sale would only see a gradual reduction of employment at the plant," Coates wrote Spaulding. "IBM is a tough negotiator as you well know. It would seem a buyer would have to take quick and drastic measures to capitalize on potential savings."
The message, apparently, was received.
Just one week later, Shumlin convened a press conference to propose a $4.5 million Vermont Enterprise Incentive Fund, which he could deploy in "unforeseen or extraordinary circumstances" to attract or retain major companies. Within a month, the legislature signed off on it and sent it to the governor's desk.
'A Number Bigger Than Zero'
Shumlin's political opponents are quick to pounce on the governor for what they call a failure to keep Vermont competitive enough for IBM.
Vermont GOP chairman David Sunderland points to two areas he believes have been neglected: transportation infrastructure and the price of electricity. He is particularly critical of Shumlin's 2011 decision to deep-six the Chittenden County Circumferential Highway. Proposed decades earlier to ease traffic from I-89 to IBM's campus, only four miles of the four-lane roadway were ever built.
If the company leaves the state, Sunderland says, "I think it will certainly shine a light on the neglect of the Shumlin administration and the Democratic supermajority on the nuts and bolts infrastructure improvements that obviously should have taken place."
But Shumlin's advisers take exception to the charge.
"This thing about the Circ is not going to stick," Spaulding says, noting that in November 2013 Shumlin proposed $100 million in traffic-mitigation projects in the area, many of which are now being built. "It's clearly a false argument, and anyone who looked at it would know it."
According to Secretary of Commerce Pat Moulton, who took over for Lawrence Miller in June, "We've done a pretty good job of keeping our business climate as competitive as possible, given our size and our capabilities. So I don't think there's any one action you could point to and say, 'We screwed that up.'"
On the contrary, administration officials argue, they took steps this winter and spring to cut IBM's energy bills by brokering a deal with Green Mountain Power to freeze IBM's electricity rates for the next three years. If approved by the quasi-judicial Public Service Board, the freeze would take effect in October, after IBM and all GMP customers benefit from a 2.46 percent rate decrease.
"We talk with [IBM] fairly regularly," says Department of Public Service deputy commissioner Darren Springer, a Shumlin appointee charged with representing ratepayers. "We know one of the things they're looking for is stability and predictability."
In pre-filed testimony to the PSB, IBM site energy manager Nathan Fiske wrote that the Essex Junction plant spent $37.1 million on electricity in 2013. The price per megawatt in Vermont, Fiske maintained, was 30 percent higher than in East Fishkill and 90 percent higher than in Bromont, Québec, where IBM operates another facility.
"IBM Vermont competes on a national and an international level and therefore faces stiff competition from facilities that pay significantly less for electricity than we do in Vermont," Fiske wrote.
Of the GMP agreement, Spaulding says, "That's a big deal, man. That's a big deal. That's not sitting around on your hands."
Vermont's three congressional delegates — Leahy, Sen. Bernie Sanders (I-Vt.) and Rep. Peter Welch (D-Vt.) — have also been eager to remind IBM what they've done to support the plant over the years.
In addition to funding Trusted Foundry, Leahy's staff points to their boss' work reforming intellectual property law from his perch as chairman of the Senate Judiciary Committee. Sanders' staff notes the junior senator's efforts to bring Department of Energy solar research to IBM's campus.
That sort of access and support from Vermont's congressional delegation and state officials features prominently in Vermont's pitch to IBM.
"They have access to all levels of government, from the governor on down. That's not something New York State can deliver," Moulton says. "When you have a problem in Vermont, you can pick up the phone and get a commissioner, a secretary or the governor on the phone."
Not everyone is pleased that the state keeps bending over backwards to please one of the world's wealthiest corporations. When Shumlin's Vermont Enterprise Incentive Fund reached the Senate floor in May, Sen. Peter Galbraith (D-Windham) spoke out against what he called "corporate welfare."
"It is absurd to think that a $4.5 million incentive will make any difference to IBM's decision to stay in Vermont," Galbraith now argues, noting that IBM has $11 billion in cash on hand. "Vermonters should be angry about this. I hope they hold the legislature and the governor accountable for sending their tax dollars to a company that doesn't need it, while raising property taxes on homeowners and businesses that can't afford it."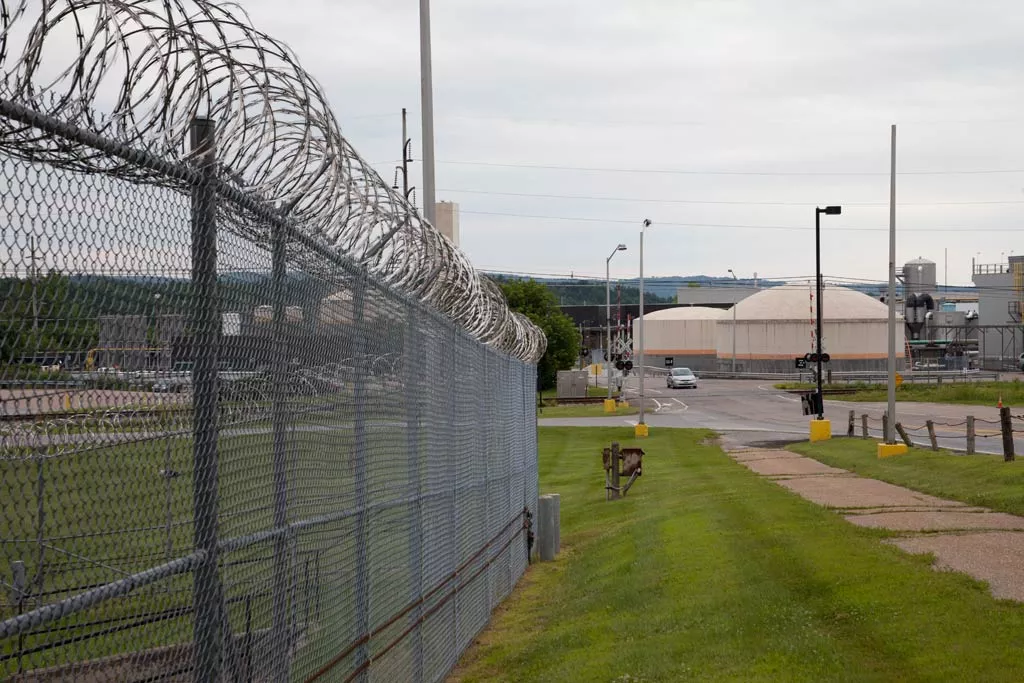 Williston-based economist Jeff Carr says he's constantly surprised that legislators like Galbraith don't share his "sense of urgency" about the fate of Vermont's biggest private-sector employer.
"This situation and the uncertainty that surrounds it is worthy of a much higher level of discussion than I've seen," he says.
Carr concedes that Vermont will never have the cash to compete with New York's deep pockets, but he believes that offering up even limited incentives "sends an important message" to IBM and GlobalFoundries that the state is committed to economic development.
"It's important for us to have something on the fiscal assistance side that's a number bigger than zero," he says.
Administration officials share that view, but they want to make clear to IBM and its suitors that the $4.5 million comes with strings attached: namely, job guarantees. They say the money could just as easily go to another business, such as one of the two out-of-state enterprises that Shumlin has recently hinted are interested in moving to Vermont.
"The notion of incentives is that, by definition, you're causing things to be different than they'd otherwise be," Lawrence Miller says, adding that it's not "free money."
For that reason, several government officials have privately complained that Cioffi's aggressive and public advocacy for more and more incentives has undercut their bargaining power.
Two weeks ago, for instance, Cioffi held a press conference at GBIC's Burlington offices to call for a suite of expensive measures, including a public purchase of IBM's wastewater-treatment facility. When Shumlin was asked whether he supported Cioffi's plan, the governor found himself awkwardly committing to "good chunks" of the proposal.
"Some of [GBIC's] approaches, such as putting the $4.5 million out there as if it's a done deal, is not something we think would be a smart thing to do," Spaulding says. "I think we'd want to know what we were getting for some or all of that before we committed ourselves to it."
Human Toll
What will happen if IBM sells all or part of its Essex Junction plant?
"It could be any one of 40 scenarios," Moulton says. "The guesswork can be a little mind-numbing."
If a successor company like GlobalFoundries were to rehire some or most of IBM's workers, it could be eligible for millions more in state funding through the Vermont Employment Growth Incentive program, which targets growing businesses. But how long those jobs would stick around is another question.
"GBIC believes that if VT does not bring its 'A-game' then any successor will close the VT operations in 3 years and move whatever to a site that appreciates and values job creation, investment and economic development," Cioffi wrote in a rather pointed June 16 email to Shumlin's senior advisers.
Whether layoffs come immediately or down the road, Commissioner of Labor Annie Noonan says her department "will be ready."
"We will have the resources. We will have the staff. We will have the program monies to help," she says.
After IBM's most recent layoffs — 419 last summer and this spring's 135 — Noonan's department helped its former workers sign up for unemployment insurance and arranged job fairs featuring growing employers, such as Keurig Green Mountain, Cabot and Dealer.com.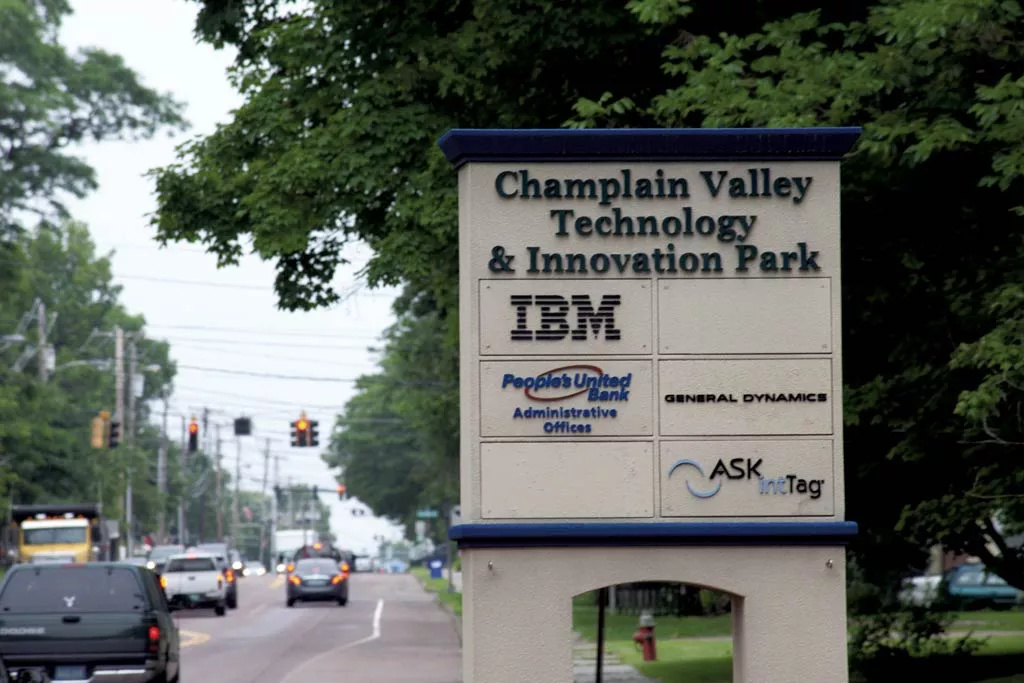 "It's been a real mix of how people have landed, but they were clearly seen as a very desirable group to connect with," Noonan says. "Because of their employment history and education, they may have had an easier pathway to transition."
For Krauss, who lost his job in IBM's latest round of layoffs, the pathway was long and trying.
After 12 years working as an IBM contractor at its Essex Junction campus, Krauss applied for an environmental management position at Big Blue in 2011.
"It was exciting and it was challenging," he says. "The pay was good. I was able to save money for my kid's college, move across town to a nicer house, have all the things people want."
Krauss knew going into it that working for IBM was a risk, but he did not anticipate the stress of working for an ever-shrinking enterprise. As he watched his colleagues lose their jobs, he says, he found himself unable to sleep and eat, worried he'd be next. His peers, meanwhile, avoided risky assignments and sought not to draw attention to themselves.
"You get into hide and survival mode," he says. "But you can't win with that mentality."
In January, Krauss realized that another round of layoffs was looming and he might not survive.
"I started connecting the dots and knew my number was up," he says.
In the weeks after he lost his job, Krauss says, he found himself withdrawing from the world. His wife and stepson picked up the slack, and the three took on a roommate to help pay the mortgage. The experience, he says, was trying and humbling.
"It's kind of like starting over," he says. "It rocked me. And I think that's not uncommon."
IBM no longer releases plant-specific employment numbers, but state officials estimate the Essex Junction plant has shed more jobs in the past 15 years than remain there. And yet, the state's economy has, so far, weathered the storm. As Shumlin is fond of repeating, Vermont's unemployment rate is the second lowest in the nation.
"Look at Chittenden County," Spaulding says. "It's still a vibrant hub. It's one of the top 10 places to be a tech startup in the country."
But Carr, the Williston economist, warns, "There's a big difference between going from 8,000 to 4,000 and 4,000 to zero."
A precipitous closure would ripple out through the community and affect industries ranging from real estate to forest products, he says.
Hickok & Boardman real estate agent Carol Audette says that previous layoffs at IBM have prompted "a little bit of a slowdown" in the local real estate market, "But it's never been a devastating slowdown."
A total closure, however, "would be really bad, not only for Essex Junction, but for the whole county," says Essex real estate agent Bill Kalanges.
It would also sap government coffers and strain public utilities. IBM pays $2.8 million a year in state and municipal property taxes, spends $4.5 million on natural gas — along with that $37 million on electricity — and gobbles up 34 percent of the Champlain Water District's supply, according to a GBIC report.
"It's always a cloud hanging over our heads," Scheidel, the Essex municipal manager, says of the prospect of a plant closure.
But he argues that Chittenden County's economy and even Essex's is diversified enough to absorb smaller layoffs.
"We have Vermont. And in previous layoffs, people stayed," he says. "I don't see the place turning into a ghost town."
Krauss, for one, briefly flirted with leaving the state. He interviewed for jobs all over the country, but in the end he decided to stay. Just last week, he began a new, temporary gig with a growing Vermont company. He says he's "cautiously optimistic" it will work out.
"I wonder if I'll ever really stop looking for jobs," he muses. "There's no such thing as job security."
At least some of Krauss' former colleagues feel similarly.
"I've been a union activist for 14 years and I've never seen morale as low as it is. People are saying, 'Why should I do a good job? It doesn't matter,'" says Earl Mongeon, a 36-year plant employee who serves as vice president of the Alliance@IBM labor union.
"Everybody's reading the writing on the wall. Some are making the decision to leave," says the tech-support worker who has spent a decade at the plant. "In a few instances, management made the decision to cut people and didn't have an understanding of who, exactly, they were cutting."
Another employee, who has spent more than three decades at the plant, says many of his colleagues are excited about the prospect of GlobalFoundries taking the plant off IBM's hands.
"A company like GlobalFoundries has a lot more cash behind them to invest in semiconductors, and that's what their business is," he says.
To the tech-support worker, all that matters is that he remains employed.
"If GlobalFoundries was going to come in and keep everyone or a great percentage of them, everybody would be fine with it," he says. "I don't think anyone cares what name is on the paycheck, as long as they keep getting one."
The original print version of this article was headlined "The Chips Are Down"