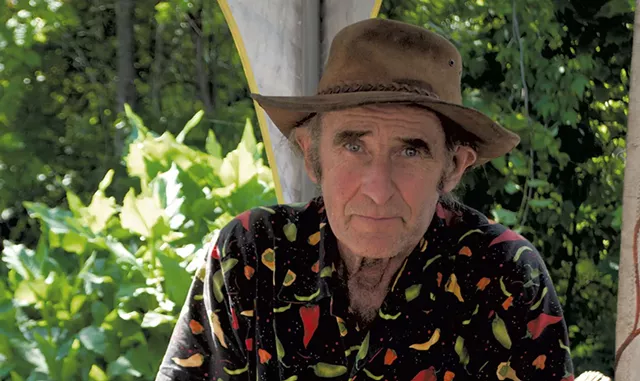 Hannah Palmer Egan
Alan LePage at the LePage Farm table
On a recent Saturday morning, the Capital City Farmers Market in Montpelier was bustling, as usual. The market, founded in 1977, takes over a State Street parking lot May through October and features more than 50 vendors. They hawk everything from just-picked produce to staples such as maple syrup and honey as well as wool spun from the coats of local sheep.
On a summer's day, the market attracts a sizable portion of the city's nearly 8,000 residents. And, not surprisingly in a small town, a lot of them know one another, making a trip to market not just about grocery shopping but about socializing and catching up with neighbors. Seven Days dropped by to take in the scene and chat up some of the producers and customers.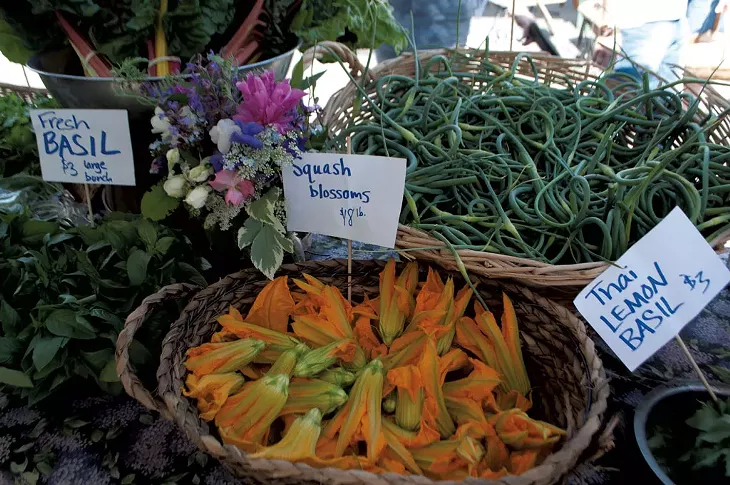 15 slides
John Walters — yes, this paper's political columnist — held up a large bunch of carrots at the Pete's Greens stand. "We have rabbits at home," he said, explaining his purchase with a shy laugh.
At the other end of the market, George Gross shuffled bunches of orange and red beets onto the Dog River Farm table. His stack was dwindling quickly, thanks to customers hungry for an early-season crop of sweet roots.
"What's the best thing about the late June market?" a visitor asked.
"Strawberries," Gross said without hesitation. "People get fired up about them. It's a great crop that ushers in summer."
A hot, dry June brought 2018's strawberries in quickly. On this market day, Rosemary Croizet arrived from Westfield's Berry Creek Farm with 40 flats (eight quarts each) of the juicy organic jewels. "We've been doing this for 20 years," she said, pooh-poohing naysayers who claim that organic berries, which are prone to everything from fungus to slugs, are a nonstarter crop.
As the afternoon wore on, River Berry's quarts disappeared from the stand. Tots in sun hats consumed some of them immediately, and messily. Jesse Williams paused in front of the stand with her family and a few friends as her infant son, Ferren Langella-Williams, lounged in a stroller. Asked about her favorite market feature, Williams said, "We buy carrots every week and make our own baby food."
Though the day was hot, the Capital City Farmers Market delivered on its promises: It provided food grown with care and a commitment to stewarding the land, as well as live music and other entertainments and — no less important — a sense of community.

Correction, July 16, 2018: An earlier version of this story misidentified the source of the strawberries at the farmers market. They were from Westfield's Berry Creek Farm.