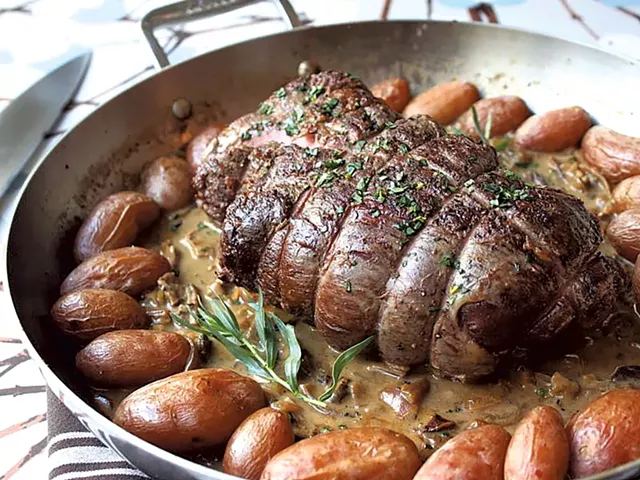 A holiday roast from the Butchery
In 2015, Bridge Street Butchery moved from Waitsfield village to the Mad River Green Shops on Route 100 and dropped "Bridge Street" from its name. Now the Butchery is expanding to a second storefront in Stowe, owner Jeff Lynn told Seven Days earlier this week.
While Lynn said he's still in negotiations for a space, he's looking at spots in or near the village. Once the shop opens, its format will be "very similar" to that of the Mad River Valley location. "The concept works really well here," Lynn said. "We're literally going to take this concept and plant it down in Stowe." But don't worry, Waitsfield; your local butcher shop will remain just as it is.
In Stowe, shoppers can expect beef, poultry and pork from local farms and seafood from Wood Mountain Fish. They'll also find deli meats, house-smoked fish and handmade sausages, forcemeat terrines and pâtés. Given the shop's proximity to an increasingly high-end tourist destination (alpine tourism giant Vail Resorts purchased Stowe Mountain Resort in February), Lynn also plans to offer pantry delivery service and "more prime cuts of meat," such as porterhouse steaks, rib eyes and New York strips.
The new location should open in early June, Lynn said. Once things are up and running there, he'll follow the Waitsfield model and add a full daytime menu of deli-style sandwiches, takeout sushi and entrée specials. Most of the meats will continue to come from local farms. "We don't have those relationships up there yet," Lynn said, referring to farms in Lamoille County, "but we will."