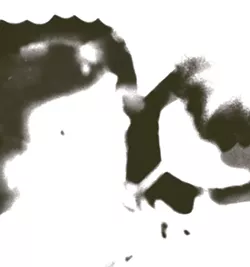 (Self-released, digital download)
The Bloomers opens on a slow roll of distortion chased by thrashing drums. These sounds are set against an apathetic drawl of vocals seldom strained above a conversational tone detailing a night in a house of wax with Madame Tussaud. That song, "Me and Madame Tussaud," is a pretty good indication of what we get from the Bloomers though the duration of its debut, self-titled EP. The Burlington trio pays tribute to punk staples such as the Stooges and the Ramones while coating its sound and subject matter with a crunchy alt-rock feel akin to Sonic Youth or the Breeders.
The lead track shifts into the EP's most cut-and-dried punk track, "Popular Imagination." Forrest Brandt's live-wire guitar insistently treads the same few notes measure after measure, charting through the song like a heart-rate monitor, hurtling toward a punchy, classic punk chorus. Punk conventionalists will be satisfied by the familiar power-chord breakdowns and snappy pace found on tracks such as this one. But the postmodernists will stay for Brandt's Thurston Moore-meets-Lou Reed vocals and his sailing, J Mascis-esque guitar buzz found on the following cut, "Snipe Hunt." It's a standout track featuring prominent lead guitar, intricate bass work from Eric Smith and the EP's only screamed vocals.
The EP closes with a dialed-back head-nodder, "Sukie." This track leaves the lingering taste of alternative rock on one's palate more than punk. And it makes me curious as to what these guys could dish out on a full-length.
While I would rate this EP an overall success, I'm not thinking about it as I fall asleep at night. Nothing here is breaking molds. Granted, punk is a tough genre to break. To achieve notoriety and recognition, punk rockers have to either out-rock or out-shock, and the Bloomers do neither. They're too vocally relaxed to be hardcore, and their songs are too traditionally rooted in punk structure to be considered anything out of the genre.
The Bloomers exist in a comfortable, fuzzed-out middle ground circa 1995 of tight, if conventional, songwriting while rocking a tangible slacker style and leather-jacket swagger. They pay homage to their influences while making a modest dent in the world of punk with solid chemistry and a natural sound. Bottom line: I would totally stay the duration of a good night at a dive bar if the Bloomers were playing. And with that resonate fuzztone, I bet you would, too.
The Bloomers by the Bloomers is available at killthebloomers.bandcamp.com.