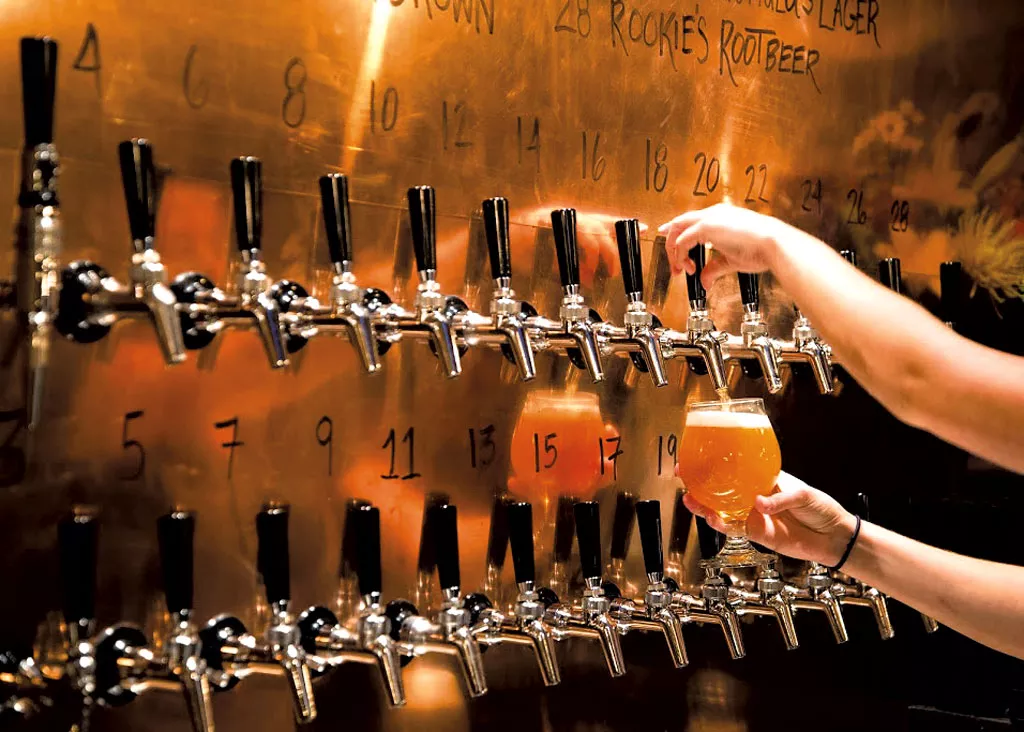 Last week, the Reservoir Restaurant & Taproom owners Chad Fry and Mark Frier opened the Bench in the former Pie in the Sky space at 492 Mountain Road in Stowe.
Frier says the menu mixes ideas that have worked well at Waterbury's Reservoir with dishes that could never come from that kitchen. The overarching concept is "comfort food," but the menu splits the highbrow-lowbrow difference. Appetizers include poutine and chicken fingers, while a wood oven turns out roasted duck, other meats and pizzas with toppings ranging from fancy (duck confit and truffle oil) to a basic margherita. The Bench also offers a wood-grilled rib-eye steak, pastas, salads, sandwiches and an ambitious selection of burgers fashioned from beef, salmon, turkey and lamb.
General manager Chris Mountz heads up the beverage program. At the bar, 28 taps pour local beers, draft wines and Rookie's Root Beer, while the wine list explores the world of natural quaffs from organic and biodynamic vineyards. Mountz is also easing into an elaborate cocktail program featuring Vermont craft spirits.
Frier says the Bench filled up right away: "We were busy enough to have waits throughout the weekend." That's impressive, considering Fry and Frier kept their opening under wraps until the day of. Frier credits a mix of locals and leaf-peepers with filling the restaurant, which opens for dinner daily at 5 p.m.
The original print version of this article was headlined "Wood-Fired Comfort"