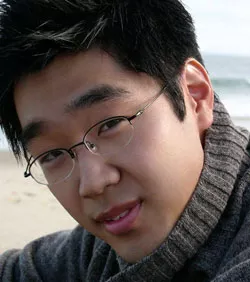 For the second of its three concerts this season, the Burlington Chamber Orchestra will shake things up a bit. One Baroque-era piece by Heinrich von Biber calls for the sound of military drums created by placing a sheet of paper between violin and bow. Another work, by contemporary composer-violinist Michi Wiancko, adds foot stomping to a Renaissance dance tune.
Biber's "Battalia" and Wiancko's variations on Geminiani's "La Follia" are what BCO violist Ana Ruesink calls the "wacky bookends" of a concert featuring two standard-repertory pieces at its center: Mozart's first and fourth violin concertos, penned by the composer at age 17 and 19, respectively.
The program achieves the BCO's usual mix of well-loved and off-beat music, an approach that has earned the professional group enthusiastic kudos since its founding by conductor and music director Michael Hopkins in 2007.
What's changed is that the BCO has been experimenting with self-direction since Hopkins left last year for an academic position in Michigan. A five-member musicians' committee has been selecting the music and inviting guest conductors to fill the gap, including the Middlebury College Orchestra's Andrew Massey last October and the Vermont Youth Orchestra's Jeff Domoto this coming March.
This weekend's concerts will be led from the first-violin chair by local superstar Soovin Kim. The Plattsburgh native attempted but couldn't manage a return call in the midst of hearing auditions for both the Chamber Music Society of Lincoln Center in New York and the Marlboro Music Festival. Founder of the Lake Champlain Chamber Music Festival in Colchester, Kim is also busy planning the LCCMF's upcoming winter encore concerts.
Kim led the BCO from the same spot a year ago, and Ruesink recalls that experience warmly. "It's an incredibly musically rich experience to work in that way," she affirms. "He's such an expressive, musical soloist that following him is great. He's not a drone in the chair."
Ruesink says that, apart from "really high-profile" groups such as New York-based Orpheus Chamber Orchestra, it's unusual for larger chamber groups to lack a conductor. The BCO comprises 20 to 28 musicians, depending on the program. That means "there are 20 people onstage with different ideas" of how to play a piece, says Ruesink. "The beauty of a conductor is that there's one person waving a stick in your face.
"But so far," she adds, "we're keeping the joy of making music front and center."
Burlington Chamber Orchestra with Soovin Kim at the McCarthy Arts Center at St. Michael's College in Colchester, Saturday, January 14, at 8 p.m., and Sunday, January 15, at 3 p.m. $25 adults and seniors; $10 students. bcovt.org