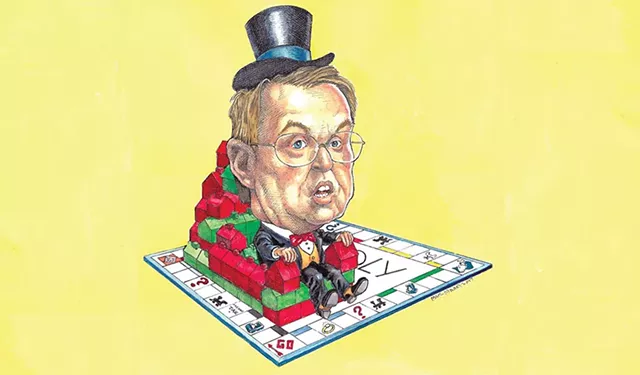 Late last summer, I traveled to Barre, where longtime Mayor Thom Lauzon was pitching a $30 million downtown development to a city council he controls. The goal was to investigate the ways in which Lauzon's vast personal business interests intertwine — and maybe conflict — with the city's. I had never spent any time with the man and was fully prepared to have to loosen up a tight-lipped and reluctant subject.
Lauzon was just the opposite. During an on-the record interview, he dismissed rival city councilors as do-nothings, touted his wealth, bragged about doing important public work behind closed doors, referred to himself in the third person, dismissed a potential rain delay at a local baseball game as catering to "pussies" and insisted, solemnly, that he is "not a pussy." That was within the first 15 minutes of what would turn out to be hours of conversations over several weeks.
The 27th most colorful quote I got from Lauzon would have been the most interesting thing said by just about anyone else I interviewed in 2017.
Lauzon is a complicated man. His elbows are sharp, and he has a healthy ego. But even his adversaries acknowledge he's a fun guy to be around. Upon learning that I was an expectant father, Lauzon shared his experiences about raising his two kids, including some sage car-seat advice.
The story we published cast a critical eye on Lauzon's potential conflicts of interest and gave ample space to the words of his detractors. The accompanying image was an unflattering caricature of Lauzon as a Monopoly man lording over Barre.
When his number popped up on my cellphone the day after we published, I was prepared for him to say ... just about anything. But I needn't have worried. He said he thought the story was tough but fair, and we chatted politely for a few minutes.
Several weeks later, multiple media outlets reported that Lauzon is unlikely to run for reelection. If that turns out to be true, it will be a loss for reporters — and readers — across Vermont.