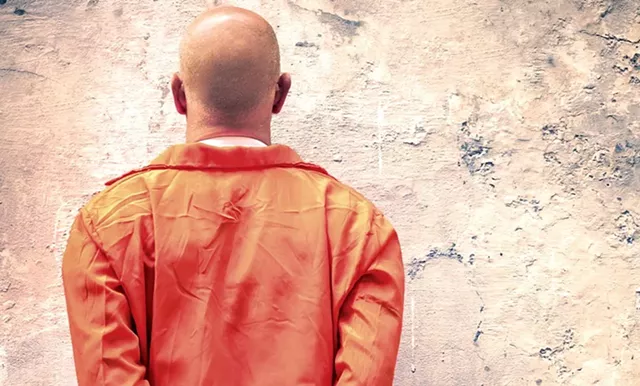 It was a steamy day in August when I first met recovering opiate addict William McGuinness. We ordered coffee from Uncommon Grounds Coffee and Tea and sat outside on Burlington's Church Street. He described to me the agonizing process of being taken off his drug-treatment medication while in prison as if it were a distant chapter in his past.
In subsequent reporting, I learned that the Vermont Department of Corrections regularly terminated methadone and Suboxone treatment for inmates addicted to opiates.
When I texted McGuinness a couple of months later to ask a few final questions before my story went to press, his girlfriend wrote back. He was back in prison, she told me.
I got back in touch with McGuinness using JPay, the prison email system. He explained that he'd lost his spot in a sober house after a urine test showed alcohol — a false positive, he said. That's enough for the DOC to send a furloughed inmate back to jail.
Even though he only had to stay behind bars until he could find another apartment, McGuinness said a nurse had informed him that his 12-milligram dose of Suboxone would be tapered because he didn't have a specific release date. Distraught at the prospect of losing medication he depended on to stay clean, McGuinness described the situation as "bullshit," then apologized for swearing.
When my story was published, I heard from a lot of people who were taken aback by the DOC's policy of terminating treatment for addicts in recovery. But I heard nothing from McGuinness, which made me wonder whether he was in the prison infirmary, sick from being taken off his Suboxone.
Several days later, I was cooking dinner when I got a call from an unknown number. I answered, and an automated voice asked whether I would accept a call from an inmate at the Northwest State Correctional Facility.
It was McGuinness. He hadn't read my story yet — I later learned the DOC had confiscated the copy I sent, claiming that it contained an unknown substance — but he knew it had come out because prison staff had abruptly reversed course. They told him he would continue to get his prescribed amount of Suboxone for 120 days; other inmates facing or in the middle of tapers were being told the same thing.
"It's crazy," he said several times, explaining that he never believed talking to a reporter could change what took place in Vermont prisons. Now he was witnessing the difference all around him.
I later confirmed with the DOC that it was amending its policy for methadone and Suboxone treatment, expanding access to the meds in all of its facilities.