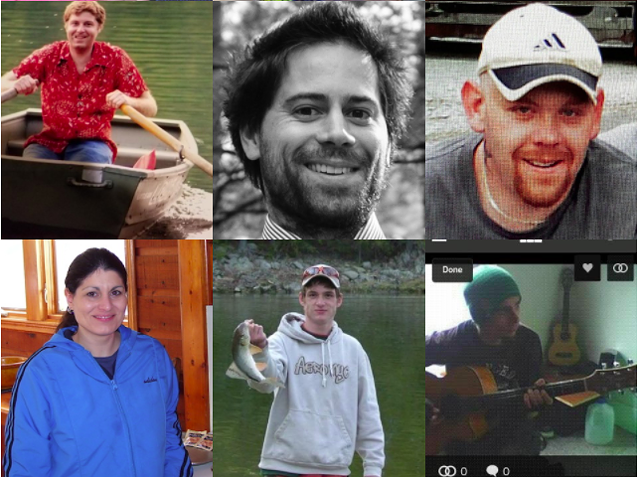 I had a feeling that 2016 was a record year for fatal opiate overdoses in Vermont. In January, long before the health department released its figures, I set out to prove my hypothesis with an approach that would reveal the people behind the numbers.
There was only one way to do that — to reach out to the families of all the victims. Through a public records request, I obtained the death certificates for everyone who died of a drug overdose, of any kind, in Vermont during 2016. I whittled down the list to the 100 killed by opiates — there are hundreds of drugs, with names you've likely never heard of — and began tracking down their family members.
In the years I've worked as a cops and courts reporter, I have had many conversations with people whose loved ones have died, in all manner of ways. During those interviews, I usually ask them to recall the final time they spoke to the deceased. Sometimes the answer is overwhelmingly poignant. Often it describes an everyday human interaction that would otherwise be forgotten. Almost invariably, it ends up illustrating something powerful.
I decided to focus the entire project on those final exchanges.
Such interviews are best conducted in person, but I had to phone. I called out of the blue, asking strangers to discuss a personal tragedy while their memories of it were still raw. Since the odds of reaching people are better when they're at home, much of the work took place during the evenings and on weekends.
You can't pose such an intimate question until you have established rapport. So I spent hours and hours talking to people, knowing only a few minutes of what they told me would end up in the story.
Nonetheless, patterns emerged from the painful conversations. A surprising number of people described a relative with a routine injury — a strained back, a broken ankle — resulting in an opiate prescription that led to addiction and death.
Many victims died just as they appeared to have beaten back years of drug dependence. At first, I wondered if that narrative represented wishful thinking. But it didn't: Many fatal overdoses occur when a recovering addict relapses. A period of abstinence often results in a lower tolerance for opiates.
Some people yelled at me, saying they didn't want any part in the project — and I don't blame them. Some didn't want to go on the record but still wanted to talk about their loved one — at length. Some initially refused to be interviewed, only to track me down days later, eager to be featured. Others spoke easily, only to later retract everything they said. Several talked at length but didn't want Seven Days to use their names. We made the difficult decision to leave those sources out of the final article.
The most striking thing was how many people did share their stories. I remember many of them clearly.
Clark Salmon's mother, tormented by the fact that she cannot remember the last time she spoke to her son, spends her nights rereading a Thanksgiving card he sent her. Christopher Hobbs' dad remembered staying up late watching movies together. John Stephen Nicoll's father gave his son car advice, bid him goodnight and found him dead the next morning.
But the words that haunt me the most came from Susan Vera, whose 29-year-old son, Adam Vera, died of a fentanyl overdose:
"It seems kind of weird for an adult woman to confess this, but I'm astonished at the permanency of death. I don't have the answers. I have a loss that will never be regained. As a society, I don't know what we are waiting for. Have we not lost enough people — male, female, young, old, everywhere in between? How many more do we have to lose?"
I didn't have an answer for her then. One year later, I still don't.