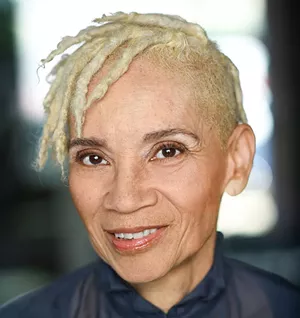 The virtual landscape has had some unexpected perks for the Vermont Pride Theater Festival, which begins its 10th year at Randolph's Chandler Center for the Arts on July 17. According to producer Sharon Rives, a Chandler board member who cofounded and has been organizing the LGBTQ-focused festival since its inception, going online has enabled her to recruit performers beyond the Vermont bubble.
"Because we're virtual, we've been able to cast actors from all across the country," she said — although a number of the actors are from Vermont, as well. "We're trying to use the constraints of the virtual world to our advantage."
The festival will follow the format of non-pandemic years: Each of its three plays will run twice over three weekends, from July 17 through August 1, with Zoom talkbacks after each showing.
The festival also includes an exhibition of images by Hanover, N.H., photographer Jon Gilbert Fox, a career retrospective titled "At the Right Place at the Right Time." It opens online on July 9 and in the Chandler's Main Gallery for real-life viewing on July 11.
This year's festival marks the East Coast premiere of two of the plays. Immediate Family tells the story of a gay Black man, raised in a conservative Chicago household, who brings his Swedish boyfriend to a family wedding; Cloudburst is about a lesbian couple in their eighties who go on the lam (the Thelma and Louise-esque plot involves an escape from a nursing home and a young male hitchhiker) to get married in Canada.
The third play, The Homosexuals, about a gay man from small-town Iowa who moves to Chicago to find community, is a reprisal from the 2012 Vermont Pride Theater Festival.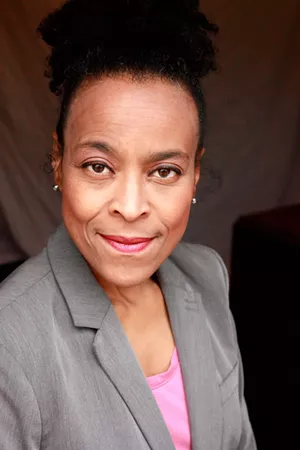 Thanks in part to the Zoom-enabled flattening of the world, this year's lineup stars Rachel Hemphill Dickson, an actor from Houston, Texas, in Immediate Family. In 2013, Dickson appeared in a Houston production of the play; she and Rives met last winter, after Dickson spoke on a pre-show panel at the world premiere of Citrus, a choreopoem written by Dartmouth College alumnus Celeste Jennings, at Northern Stage in White River Junction.
Boston-based actor and director Dayenne CB Walters, who made her Vermont Pride Theater debut last year as an actor, is directing the Chandler's virtual production of Immediate Family — which also features performers from Boston and New York City.
"We're all going to be in different rooms all around the country," said Walters. "I can never convince people that we're all in the same room, and I don't think I need to."
To minimize the potential for technological mishaps, the two performances of each play will be recorded in advance, then streamed via Zoom during their scheduled showings — a sort of meta-Zoom. ("We've learned in the last few months that these glitches occur more often than we'd like in our region!" said Rives).
For Walters, that means losing the real-time connection that defines live theater. "The breath from the audience, from fellow actors, won't be there," she said. "In a way, this requires more stamina, because the audience isn't in front of you, giving you life."
But Zoom, if nothing else, represents a new artistic frontier, and Walters is focused on subverting the audience's expectations of a two-dimensional medium. "I'm really excited about finding ways to get out of the boxes we're all in," she said. "If there's a scene where someone has to pass a bag of potato chips, how can we use the framing to our advantage? I think we have to lean into the strangeness of this."
Correction, July 2, 2020: An earlier version of the story inaccurately described Rachel Hemphill Dickson's role in the premiere of Citrus. She was a speaker during a pre-performance panel, not a cast member.