Courtesy of Green Mountain Film Festival
When the Ocean Met the Sky
The 61 films in the 2015 Green Mountain Film Festival, which starts this week in Montpelier, suffice to rank it as the second-largest film festival in Vermont. And those 61 films represent only about 2 percent of those submitted to the GMFF this year: Filmmakers from 92 countries sent in more than 2,400 entries. "It's just incredible," says the festival's executive director, Rachelle Murphy.
Though new to her title, Murphy, 28, is not new to the festival, having volunteered there for years. Last year she held the position of festival coordinator, and she calls her new one "a natural progression." Murphy takes the reins from Terry Youk, who remains on board as president of Focus on Film, the nonprofit organization that oversees the GMFF. (Youk also owns the Savoy Theater, the fest's main venue.)
Newer to the festival than Murphy herself is its method of soliciting submissions, which she was integral in implementing. This year, GMFF bypassed the industry-standard submission system at withoutabox.com in favor of an upstart, filmfreeway.com. It was "an experiment," says Murphy, who started using the website to find short films but wound up landing several features, as well. Actively soliciting films online was itself a change for the festival, which in previous years had a greater degree of curation.
Such logistical experimentation, though, can account for only some of the festival's diverse offerings; credit creative programming for the rest. This year, the GMFF will screen films — such as the Oscar nominee Timbuktu — from nearly 30 countries, including Uruguay, Brazil, Poland and Mauritania.
Traditional film powerhouses such as France, the Netherlands and the U.S. will also be well represented. Among many others, the GMFF will present Olivier Assayas' Clouds of Sils Maria, starring Juliette Binoche and nominated for a 2014 Palme d'Or; Tomm Moore's animated Oscar nominee Song of the Sea (his follow-up to The Secret of Kells); Céline Sciamma's acclaimed Girlhood, about a French girl gang; and Robert Greene's documentary Actress. None has yet played in Vermont multiplexes.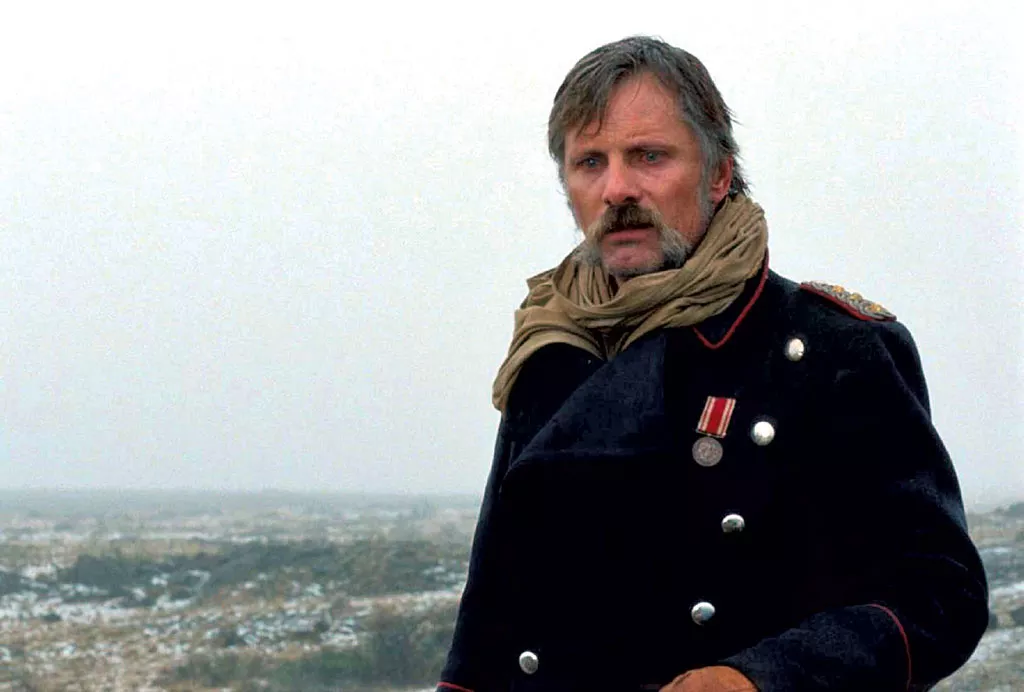 For all its emphasis on international programming, the GMFF will also do its home state proud, cinematically speaking. Montpelier native Lukas Huffman will speak to festivalgoers after a screening of his first feature film, the family drama When the Ocean Met the Sky. The film is about three brothers whose hippie parents bequeath them an honest-to-goodness treasure map; Huffman describes it as "like The Goonies for adults."
A former professional snowboarder, Huffman parlayed a talent for making "ski porn" films into When the Ocean Met the Sky, his first full-length fiction feature. "There's not much you can do with [snowboarding films]," he says in a phone conversation with Seven Days from his home in Brooklyn. "It's just the riding and the music. After you do that for 10 years, it gets pretty boring." Huffman says a strong "desire to tell stories" — as well as a bunch of slopeside injuries — pushed him into filmmaking that didn't have gnarly powder wipeouts as its raison d'être.
While Huffman's film has played — and received audience awards — at several American and Canadian festivals, its screening in Montpelier is something of a homecoming, the director says. "It's very cool to be a part of the Green Mountain Film Festival, which opened me up to edgier types of films when I was young."
Huffman won't be the festival's only guest speaker with a Vermont connection. Also presenting will be renowned comics artist, native Vermonter and Center for Cartoon Studies instructor Steve Bissette; Vermont College of Fine Arts professor Lisa Leeman, whose film Awake plays in the festival; and filmmaker Kristina Lear, who curated the Women's Shorts Program. Vermonters made and appear in several other festival films, as well.
The festival will offer a handful of classic films alongside contemporary ones. Alain Resnais' 1961 art film Last Year at Marienbad is joined on the program by the semi-obscure 1965 family drama Those Calloways, which was set and filmed in Vermont and stars Brian Keith. The jewel of GMFF's vintage films, though, is a restored version of The Swimmer, the 1968 cult classic adapted from a John Cheever short story, which stars Burt Lancaster in one of his best performances.
Courtesy of Green Mountain Film Festival
Ten films will make their Vermont premieres at the festival, including Maps to the Stars, the latest (and highly touted) film from master director David Cronenberg; the internationally produced historical drama Jauja; the marvelously titled Scandinavian dark comedy A Pigeon Sat on a Branch Reflecting on Existence; and the offbeat comedy The Road Within, whose director, Gren Wells, will attend the festival.
The GMFF does not particularly promote premieres, however, for reasons that have to do with protecting the filmmakers' access to other festivals, Murphy says. To boost their status, many top-tier festivals refuse to show certain films unless they can boast of hosting official premieres, she notes. "We offer that as a way to help [filmmakers] in their journeys."
Murphy and programming coordinator Eric Reynolds are bullish on this year's festival, in part because last year's was a success. Though the fest screens some of its films in small venues, Reynolds says he was nonetheless encouraged to see more shows selling out in 2014 than ever before. "It felt like there was this wave of positivity around the festival last year, and we're riding that into this year," he says.
"We've gotten great feedback about this year's program," Murphy adds. "People are really excited — and torn, because they say there are too many choices. That's always nice to hear."
Film festivals are, as Reynolds puts it, "year-to-year events," meaning they're so dependent on ticket sales that their financial health can be difficult to assess until after they're over. Though he can't provide specific figures, Reynolds describes the GMFF's advance ticket sales this year as "pretty strong."
Perusing this year's program, astute cinephiles may notice several titles that have shown in recent months on local screens: Kumiko, the Treasure Hunter; 100: Head/Heart/Feet; and A Girl Walks Home Alone at Night, for example, all played in Burlington in 2014 or early 2015. Neither Reynolds nor Murphy is troubled by this, though. "Many people come to the festival who don't get to Burlington or other art-house theaters," says Reynolds. "And many of these films are come and gone in a week. Montpelier is far enough away that it doesn't really impact our attendance."
For 10 days this month, audiences need only visit Vermont's capital to take a cinematic trip around the world.