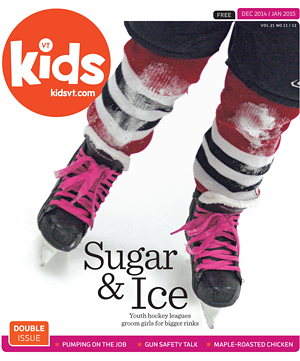 Kids VT
is thinking about shaking things up in 2015, and we'd love to hear from you. What should we keep? What should we change?
Tell us in our online reader survey by Wednesday, December 17, and you'll be entered to win a
$50 gift certificate to Kids City
! We'll pick three winners at random.
Click here to take the survey.