For our October issue, Kids VT asked local educators and librarians to recommend books with a technology focus.
Rabbit & Robot: The Sleepover by Cece Bell, Ages 5-9
In this Easy Reader story, Rabbit has created a list of four things to do when Robot sleeps over — make pizza, watch TV, play Go Fish and go to bed. But things don't go according to plan. Robot wants nuts and bolts on his pizza, Rabbit can't find the television remote, and Robot's batteries run out when it's time to play Go Fish.
Mary Graf, youth services librarian at Brownell Library, says the hilarious story is reminiscent of the classic Frog and Toad series. In the course of the book, Rabbit learns from Robot to relax and go with the flow, she says.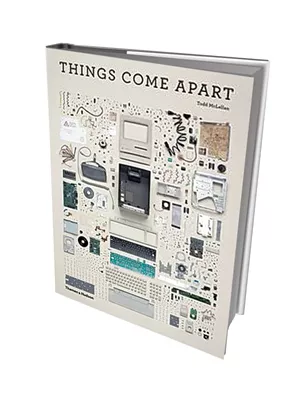 Things Come Apart by Todd McLellan, Ages 8+
McLellan has photographed old and new mechanical and electronic objects, broken down and meticulously organized for this fascinating book. Fifty disassembled items, including a Walkman, blender, bike, piano and airplane, appear in its pages.
The book "is a real eye-opener when it comes to the engineering behind all that plastic and metal," says Thad Gembczynski, youth librarian at Deborah Rawson Memorial Library in Jericho, who recommends that parents and children peruse it together. It's likely to inspire young hackers to take apart electronic gadgets to see what makes them work.
The Eye of Minds by James Dashner, Ages 12+
In a world where technology has spun out of control, protagonist Michael spends most of his time playing the extreme virtual-reality game VirtNet. When another gamer begins taking players hostage inside the game, Michael must track down this cyberterrorist to keep the virtual world safe.
Amy Blauvelt, library media specialist at Tuttle Middle School in South Burlington, says she can't keep this book on the shelves. The story integrates many kids' love of gaming with real-life adventure and excitement. "They can imagine this happening to them as they play their video games," she says.