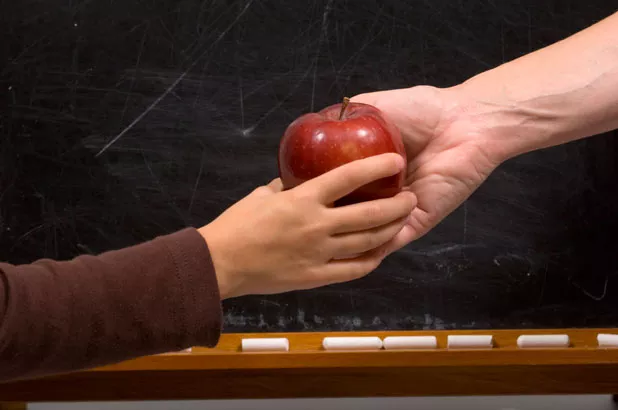 Renee Reiner, owner of Phoenix Books in Essex Junction, remembers being "smitten" with Marty Galvin, her high school English teacher at Walt Whitman High School, in the late '70s.
"He was the one who taught me a real love for books and poetry and good-quality writing - crisp sentences and interesting adjectives," Reiner says.
In college, Reiner would return to her hometown of Bethesda, Maryland, to take classes with Galvin at a writers' center there. Eventually they fell out of touch, but Reiner never forgot about her favorite teacher. When she and her husband bought The Book Rack and Children's Pages, which they owned from 1995 to 2003, she sent Galvin - by then an award-winning poet - a note about her career, along with several books she'd helped publish. The gesture rekindled their friendship. For the last half-dozen years, Reiner has visited Galvin and his wife whenever she travels to the D.C. area.
Next Tuesday, it will be Galvin doing the traveling. He'll come to Vermont to visit Reiner and to read from his work - which has been published in The Atlantic Monthly and The New Republic, among other magazines - at Phoenix Books. Reiner is thrilled. She's even called fellow graduates of Walt Whitman who live in the area to tell them about the event.
Reiner isn't alone in having a teacher who affected her in ways that went far beyond the classroom. We asked a variety of Vermonters to answer the question, "Who was your most influential teacher?"
******
Chris Bohjalian, author of this year's Skeletons at the Feast and many other novels, Lincoln
There was my kindergarten teacher who, on the first day of school, put me on the wrong bus . . . My 11th-grade European history teacher who, when I asked about her grading policy, said to me, "You're so neurotic. You're going to grow into a man with sexual performance problems." Then there was the writer-in-residence at Amherst who read my short story and said, "I have three words of advice for you: 'Be a banker.'"
I had a wonderful advisor in college - a World War II fighter pilot - T.P. Greene. He was so smart, so serene and so comfortable with students with different opinions. He taught American Studies and had a profoundly accurate moral compass. He was also the professor who turned me on to F. Scott Fitzgerald. His nickname - he was so calm and unflappable - was Sleepy T.P. I do know a lot of students who were unpleasantly surprised by how awake he really was when they got their grades - and how carefully he was observing.
******
Madeleine Kunin, former Vermont governor and author of the recent Pearls, Politics and Power: How Women Can Win and Lead, Burlington
I had at the University of Massachusetts someone named Fritz Ellert. He exposed me to poetry and German literature and really instilled in me a love of literature. He conveyed the excitement of learning. It wasn't so much the subject matter as his attitude toward it.
He would spend several days on one poem by Goethe, so he really dug into the layers of meaning, and I guess he taught me to have the kind of discipline to do that. It was his enthusiasm. He just loved what he was teaching, and I think that's the mark of a good teacher.
******
Selene Colburn, librarian, dancer and choreographer, Burlington
The teacher who influenced me was Hannah Dennison. I had knee surgery when I was 13. I was very nerdy and awkward and started dancing to kind of condition myself after that surgery. I took a class with her at Main Street Dance, a really thriving dance studio in Burlington in the mid-1980s. She just was really an incredible mentor for me at a time when I was just trying to figure out who I was. Just to see someone who was so rigorous about their own work and committed to their artistic process. As a 15-year-old, to have someone treat you with that same expectation was really influential.
******
Phil Scott, Vermont state senator (R-Washington County) and stock car racer, Montpelier
There was an industrial arts teacher of mine at Spaulding High School in Barre - Dick Flies. He was the type of teacher who had an awful lot of common sense and was down to earth. Very well respected, but at the same time was able to communicate, and his commonness would put you at ease.
When I was a sophomore in high school, over Halloween, I found myself up in a fairly tall tree scaring some other kids. I ended up falling out of the tree and cracked a couple of vertebrae. The very next day he called and wanted to talk to me about how I was. He certainly didn't have to, but he took the time to call and that was a huge impression on me.
******
Mateo Kehler, award-winning cheese maker at Jasper Hill Farm, Greensboro
My high school English teacher at Woodstock Union High School - Andrea Alsup. She was a really honest, straightforward, upright individual. I think the thing that really set her apart was that she did not participate in any of the school politics. She wasn't rebellious, but she wasn't operating within the same sphere that everyone else in the building was. As a result, the learning that happened in that class went way beyond plain old English. I learned how to stand upright from her.
Kids generally, and teenagers particularly, have the emotional intelligence to detect a hypocrite from a million miles away. When you're 16 years old, you can just sense them around you. As a young person, when you encounter someone who has true integrity, you notice that.
******
Alan Newman, founder of Magic Hat Brewing Company, Burlington
Teachers are everywhere. Not just in the classroom. The most influential "teacher" to me was a man named Lyman Wood. Lyman started and built a business in Troy, New York, and in Charlotte, called Garden Way. By demonstration he taught me that business could be about lifestyle, and not just about profits and losses.
My favorite thing he did was he paid management "double pay" when they took vacations. He wanted his managers to take vacations to refresh, and the double pay was so one paycheck could be used to cover their normal overheads, like rent/mortgage payments, and the extra pay could then be used to spend on the vacation.
******
Kesha Ram, recent University of Vermont grad and current Democratic candidate for the Vermont House of Representatives, Burlington
My most influential teacher was my elementary school music teacher, Ms. Amy Woolley. She introduced me to Pete Seeger, Bob Dylan, Joan Baez, and to folk and protest songs in both English and Spanish. She would also write her own children's songs about protecting the environment and have us perform them for our community.
Through her love of music and the impact it can have on society, she helped me build confidence and express myself. I think it would touch her deeply to know that she influenced a candidate for public office with the gift of music.
******
Earl Handy, owner of Handy's Lunch, Burlington
I went to Rice High School [in South Burlington]. One of my most influential teachers there was Mr. Varrichione. He was like an uncle. You wanted to do well in his class. He made everything enjoyable. He changed his voice tones, he told stories, he'd look outside and start talking to someone who wasn't even there. I still bump into him at the grocery store. Fifteen years later, he still wants to know how you're doing.
Mr. Thibault was my accounting teacher at Champlain College. Mr. Thibault was a jokester. He was this jolly guy. His personality made accounting fun. And it's kind of hard to say accounting is fun.
******
Gregory Douglass, singer-songwriter, Burlington
Mary Fallon was my high school English teacher at Brewster Academy in New Hampshire, but she taught her class like it was an edgy, uncensored college course. All the material we covered that year was heavily influential to me - everything from Brave New World to Slaughterhouse Five to an entire month dissecting Pink Floyd's The Wall. Everything we covered was substantial and powerful.
On day one, she began the year with a screening of the movie Kids, which was one of the most controversial films at the time. I thought it was quite the initiation to my new senior English class, and I couldn't wait to see how the year unfolded!
******
Bernie Sanders, U.S. Senator (I-VT), Burlington
I was educated in public schools of Brooklyn, New York, and was taught by very dedicated teachers who impressed upon us the importance of education and hard work. I remember very clearly a social studies teacher at James Madison High School named Mr. Fisher, who brought social studies to life and made it extremely interesting. He made us think about what we were reading in newspapers, and urged us to discuss all sides of issues. That helped me develop an interest in government and its impact on people.
******
Steve Williams, musician, My First Days on Junk, Colin Clary & the Magogs, Burlington
A teacher from Johnson State College changed my life. I don't remember her name, and I'm sure she doesn't remember mine. All she did was assign our American Lit class to read Ralph Waldo Emerson's The American Scholar. This led me to leave school.
Reading this address forced me to assess my education and my place in the system. It made me realize that college was valid for many careers but was not compatible with the way I learned. It taught me that all you need to learn is open eyes, motivation, curiosity, a strong thought process and a library card.