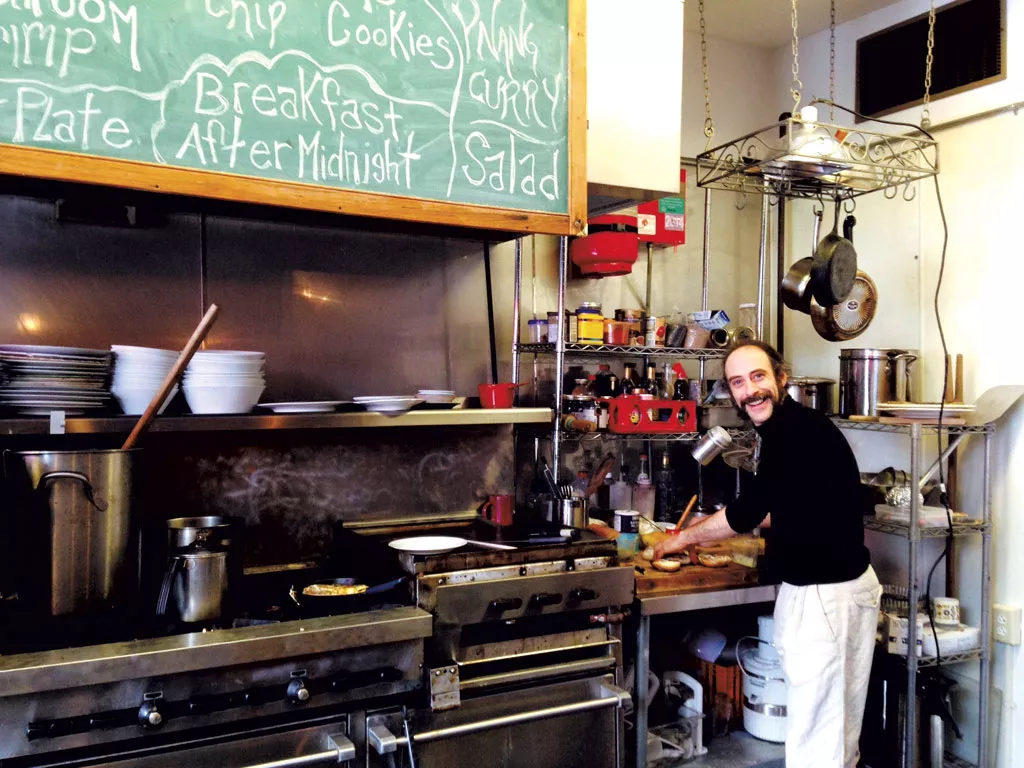 Courtesy of Psychedelicatessen
Phinneus Sonin
Fans of Burlington's Psychedelicatessen have a month to get their pay-as-you-see-fit dumpling fix: The neighborhood eatery and performance space will serve its final meal the last weekend of June. But the space won't be vacant for long, according to Phinneus Sonin, who has been running the operation as a "social experiment" since early 2014.
The new occupant will be a taproom owned by Burlington Hostel owner Michael Lucey, who says he plans to keep the community vibe alive at 156 North Winooski Avenue. Lucey is still working out the details, but he expects the new place will offer local brews and simple fare, such as tacos, poutine and other snacks, and will continue to host live music and events. "[The music] is a big thing with the community there, so we want to keep that going," Lucey says. The taproom, still nameless, will open with weekend seatings and expand its hours from there.
For his part, Sonin says the trip isn't over for the Psychedelicatessen: He's looking to purchase a new space for his unconventional outpost. "The whole thing was [an] experiment," he says. "It would be interesting to put a conclusion on it, to say that alcohol has won over psychedelics and that's why it's becoming a taproom ... Because the experiment proved that the social lubricant of the day is alcohol." Nonetheless, Sonin says, he'll continue to work to normalize "psychedelic thought" and give people a place to explore alternative ways of thinking.
Case in point: On Wednesday, June 3, 5:30 to 7:30 p.m., the alt deli will host a workshop on psychedelics and therapy delivered by a local student who wrote his dissertation on that subject. The Psychedelicatessen will keep its regular hours Thursdays through Sundays until Lucey takes the reins on July 1.