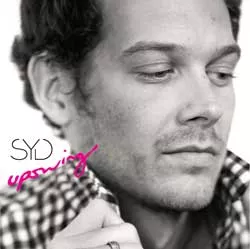 (The Co-Op, CD/digital download)
Remember Joe Jackson? Early on, particularly following what is likely his best-known single, "Is She Really Going Out With Him?" in 1979, the British pop singer was viewed as something of a poor man's Elvis Costello. While the latter would go on to attain iconic rock 'n' roll status, Jackson's career arc veered from that of his countryman. Despite occasional flirtations with mainstream success, Jackson never quite reached the same level of widespread adoration. Still, pop-rock aficionados regard Jackson fondly, especially his early canon, which fused punk rock and New Wave in a manner more popularly, if not entirely accurately, attributed to Costello.
In a way, Vermont-born songwriter Syd parallels Jackson's blessing and curse. Immensely talented in his own right, he is likewise somewhat overshadowed by the success of another local tunesmith, and longtime friend, Gregory Douglass. Syd frequently sits in with Douglass on drums, and he tweaked the knobs and faders on the pop prince's last two albums, including his 2009 opus Battler. While Douglass will likely receive wider critical acclaim, Syd also has an excellent release in hand, the aptly named new EP Upswing. And local pop-rock fans would be wise not to ignore it.
The disc — can we still call a digital download a disc? a record? — picks up where his largely stellar 2007 full-length, The Way We Found It, left off: with unbridled, hook-heavy pop. "The Big Town" kicks in with bouncy guitar jangle amid swirling organ and deftly economic melodic bravado — Syd doesn't waste a single note.
"Mallory" comes next and is arguably the EP's centerpiece. Refreshingly lacking even a shred of hipster-chic irony, Syd delivers that most delicious of rock confections, a capital "P" Pop song. There's a reason the verse-chorus-bridge template is a rock standard. And this tune is as apt an example as any. I defy you not to sing along — maybe even in falsetto — with the fist-pumping chorus. Joe Jackson would be proud.
I imagine Jackson would dig the next track, as well. Like most of the EP, "The Pattern" exhibits a distinct retro-pop sensibility. But again, Syd tears it up without a hint of indie pretense.
"Easier on You" closes this all-too-brief affair in fine fashion, though this time perhaps more in line with Rick Springfield — think "Jesse's Girl" — than Jackson. But that's hardly a bad thing.
Syd celebrates the release of Upswing — which you can download for free at co-opsounds.com — this Friday, March 6, at The Monkey House with Ill Intelleks and Second Agenda.