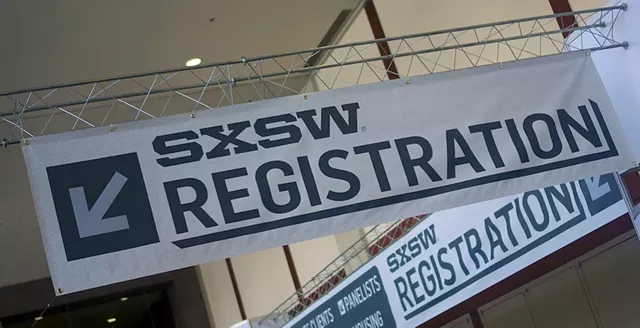 Originally published March 14, 2012.
If you ever go to South By Southwest, prepare to wait in line. A lot. For everything. Last night, I waited about 45 minutes (which is short by SXSW standards) to see a band whose name I can't even remember and will probably never think of again once this paragraph is over. Then I went to the Belmont to see one of my all-time favorite bands, Built to Spill. There was no line. None.
Thrilled as I was to get into the show and be within 20 feet of one of the most influential indie rock bands ever, the fact that there wasn't a queue profoundly irritated me. I know most folks are here looking for the "next big thing" — myself included. But come on, people. Without bands like BTS, there would not be Modest Mouse, or My Morning Jacket, or Arcade Fire. Show a little respect. I will now step of my soapbox.
Being in Austin makes me think of "Friday Night Lights," a tragically underappreciated TV drama about high school football in Texas that really wasn't about football at all. Clear eyes, full hearts.
The other thing being in Austin makes me think about are Vermont artists who have come here to live and play. Like Lowell Thompson, Greg Izor and one of my favorite BTV bands, the Cave Bees. Lowell and Greg aren't here this week, but I'll get to see the Bees tomorrow, with Bill Mullins on guitar. I'm very happy about that.