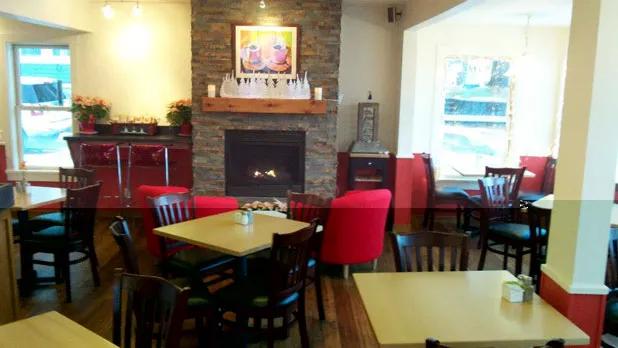 Every nomad eventually takes a rest. So it is with Heinz Remmel, the crêpe-slinging Stowe chef, who will open his own café at 48 South Main Street in the village by mid-July.
"I've not been able to really develop a kitchen the way I want to do," Remmel says of his years as a pop-up crêpe chef at such Stowe eateries as Black Cap Coffee and the Gables Inn.
Remmel will soon be plating crêpes from a semi-open kitchen inside the café, which will have six tables indoors and three outdoors. At lunch, he plans to offer seven or eight of his signature crêpes, such as one stuffed with shrimp tasso. At dinnertime, out will come the fondue pots. Remmel will fill them with Swiss cheeses spiked with kirsch and spices — plus raclette, Bündnerfleisch and specials such as red snapper Bayou or butter-sautéed jumbo crabmeat over creamed spinach.
Guests will be able to wash down those rich flavors with a bevy of German and local beers, and some German and Italian wines, including a few "heavy hitters," Remmel says, such as Amarone della Valpolicella.
Swiss Fondue and Crêpes by Heinz will be open Tuesdays through Sundays for lunch and dinner.
*****
Just up the Mountain Road in Stowe, Café Latina began dinner service on June 18. Executive chef Charles Dumm, formerly of Santos Cocina Latina, now creates tapas dishes Tuesday through Saturday from 5 to 9 p.m., in addition to breakfast and lunch served seven days a week. Small plates include ahi-tuna tartare in coconut-ginger broth and spiced short ribs with fufu and guava jam. Executive pastry chef Perrin Williams provides desserts, such as tres leches cake with passion fruit