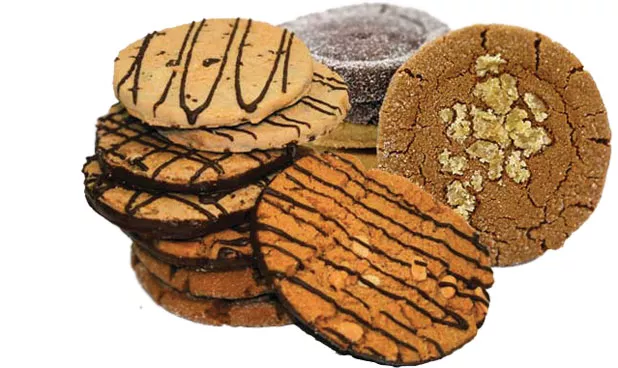 You don't have to eat vegan or gluten free to appreciate Liz Lovely. In fact, when the cookie company's store opens later this month, it may draw fans who don't even like cookies.
CEO "Cowboy" Dan Holtz, husband of company founder Liz Holtz, says Liz Lovely's first brick-and-mortar store will welcome customers by August 26, with an official grand opening on September 3. Located at 40 Bridge Street in Waitsfield, it shares its river views with the Green Cup.
The Holtzes always hoped to open a store at their nearby factory, says Dan Holtz, but zoning rules prevented it. When they renovated the new, 450-square-foot space, they realized there was more room than they could fill with their 16 cookie varieties. The solution? Adding new treats such as Brittany Butter Bars, vegan, gluten-free candy bars; cookie-dough chocolate truffles; and chocolates from other producers, including Middlebury Chocolates and Divine Treasures of Manchester, Conn. Next summer, Holtz says, they'll introduce vegan ice cream sandwiches made with Liz Lovely cookies.
"Eco-chic goods" — fedoras, scarves and jewelry made by Fair Trade artists; bath and body care products; and kids' toys — fill more of the boutique's shelves. An LCD screen provides a virtual tour of the Liz Lovely bakery, while a mini-museum displays items from the company's early history.
A shrine to responsible sweets? Sounds like a (relatively) guilt-free indulgence.