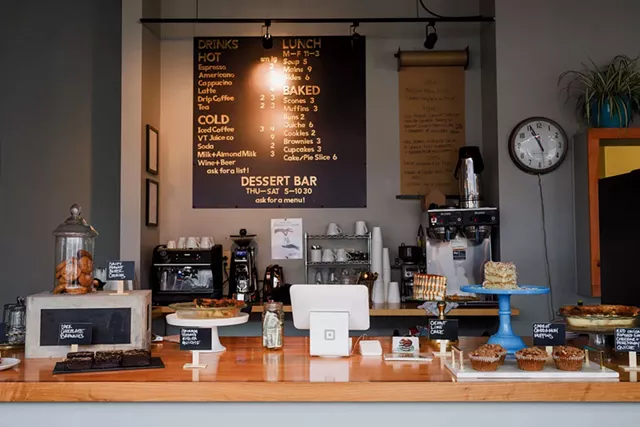 File: Oliver Parini
Sweet Babu in Winooski
Winooski's Sweet Babu will close its retail storefront at 25 Winooski Falls Way on August 17. According to a post on the café's Facebook page, "the business in its current location and iteration are unsustainable."
Owner Shana Goldberger started selling cookies at the Winooski Farmers Market in 2014. She opened the dessert bar at the bottom of the Winooski circle last June and added breakfast and lunch service over the winter.
In September, Goldberger will relocate the business to a kitchen-only space, where she'll continue to bake for wholesale, do dessert catering and create custom cakes. Sweet Babu will be open its usual hours through Friday, August 16, and will host a closing party that night.