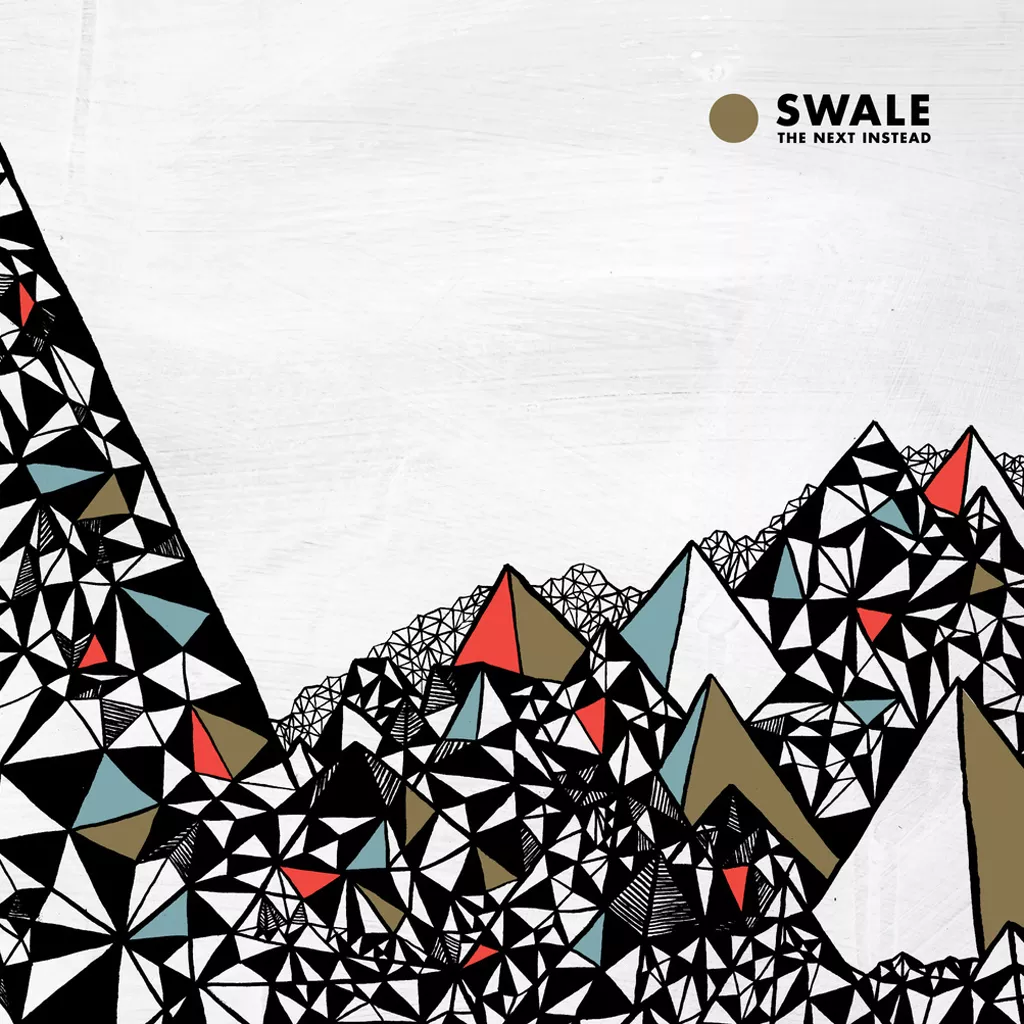 (Self-released, digital download, LP)
Veteran Burlington rockers Swale are back from a two-year hiatus with their second full-length album, The Next Instead. Swale's core lineup consists of drummer Jeremy Frederick and husband-and-wife members Amanda Gustafson and Eric Olsen, with occasional help from bassist Tyler Bolles. The trio has been around since 2002 and has released just two EPs — 2004's Vertigris and 2006's Waterlanding — and one full-length album, Small Arrival, in 2012. The large gaps in record releases have not harmed or altered their style, however. While the new record does feature some new sounds from guest collaborators, it still centers on the drawn-out, gloomy soundscapes and interchanging vocals that defined the band's previous efforts.
As with Swale's earlier efforts, the music on The Next Instead doesn't comfortably fit into one or even two genres. Olsen's languid, fuzzy guitar on "You Are Not the Photograph" is quintessential shoegaze, while the short and snappy "Jack Sharp" injects a minute and a half of punk. "Waiting for You" is a rare moment of indie twee. With plenty of wooing harmonies and straightforward, confessional lyrics, it's a classic crush song.
The fifth track, "Before the Night," is a brooding, hypnotic number that exemplifies the album's emotional, dark tenor. You can feel Olsen's voice reverberating into the darkness as he sings, "Before the night is over / with no sunlight we feel a little colder / we don't pick it up / we don't pull it down." Combined with Gustafson's elegant key playing and Frederick's downbeat drumming, it's a low, throbbing cry in the night.
Indeed, the album's theme seems to be waiting and contemplating the unknown ... at night. On the album-closing title track, the band delves into the imaginative, and sometimes slightly disquieting, results of late-night musings: "When the night has come and the dark is deep and wide / waiting for the world to rhyme / waiting for another line / waiting for the end of time."
Or, take "Edible #2," which opens with "Another month of text and death and broken teeth / too fucked up to fall asleep / and miles to go until we leave." The track is a litany of things gone wrong, culminating in a brutally honest line about coping mechanisms: "We stretch the night so we can dream / we swallow want and name it need." If you're in the right — or maybe more accurately, wrong — kind of mood, this damning self-awareness hits close to home.
Laced with nocturnal, spectral imagery and driven by subtle, often haunting instrumentation, The Next Instead is another solid installation in Swale's contemplative catalog.
Swale play a record-release party for The Next Instead at Radio Bean in Burlington this Friday, September 26. The album is available at swalesong.com, swale.bandcamp.com and at Pure Pop Records, Burlington Records and Sloane Mercantile.