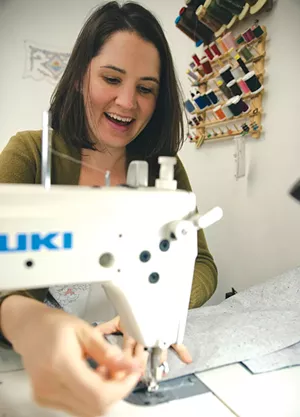 Age: 33
Occupation: co-owner, New Duds Screen Printing & Illustration
Town: Burlington
Tessa Valyou started New Duds Screen Printing & Illustration in 2008 with her beau, Torrey Valyou. The now-married college sweethearts — they met at the University of Vermont — have since grown their business into a five-person operation that prints dope illustrations on soft goods. You'll spot their original designs on tees all around town and their custom printing on merch for area favorites such as Winooski restaurant Misery Loves Co., Four Quarters Brewing and punk-rock band Rough Francis.
Valyou, who learned to sew from her mom, began her own line of printed bags called Foliage Handbags shortly after New Duds opened. Muted colors and rough-and-tumble fabrics designed to stand up to Vermont's seasons are her stock-in-trade. When she's not churning out printed products, Valyou can be found running, reading or hanging with her two tots, ages 4 and 2.
Store I could spend all day in: Birdfolk Collective in Winooski. I sell my bags there, but every time I go in, it smells so good and it's so lovely and fun to look at every little thing. I love seeing all the hard work and product lines of domestic artists and craftspeople all in one place.
Local oddity I love: The Chief Grey Lock sculpture in Battery Park. The artists who did it in the 1970s created a series of sculptures — one in each state — as a tribute to local Native American history. My husband did a drawing and paper print of the sculpture that is a favorite of mine.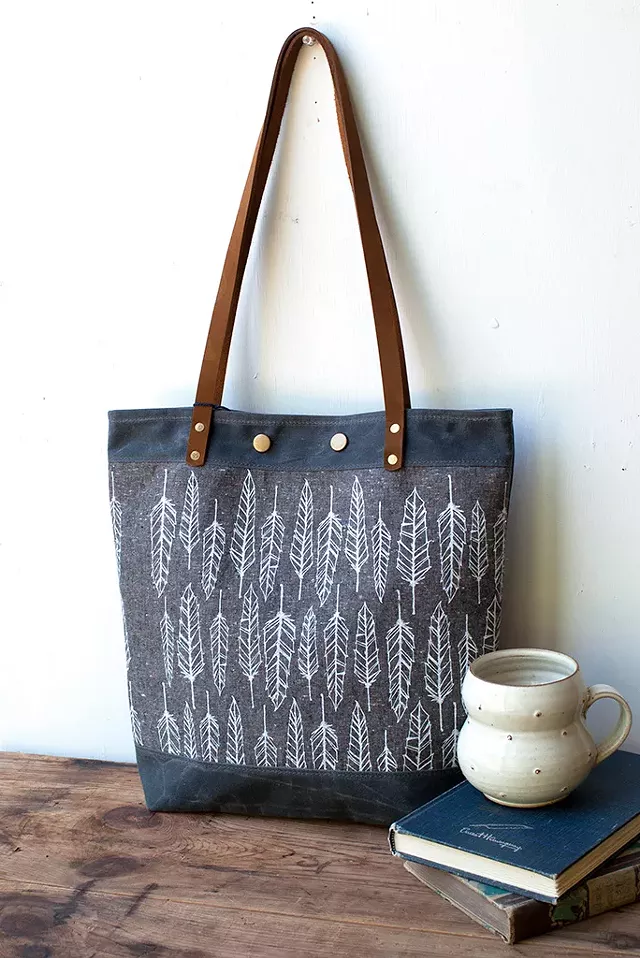 Where you can find me on date night: We love to have our date nights be with a few friends. We love going to Pork & Pickles BBQ in Essex Junction or American Flatbread for drinks and pizza. We usually end up back at someone's house or apartment to play games and chat.
What's your favorite way to get outside? I love running everywhere. From our house I can get to the Burlington Bike Path, the Intervale Center and Ethan Allen Park easily, so those are my go-to spots. But I also love to head down to Red Rocks Park for great trails with lots of hill work or my old UVM cross-country routes up Spear Street to Overlook Park. The view from the top is worth the traffic and the climb.
Two things you need to survive in Vermont: Slowing down and enjoying the sun on your cheeks and a breath of air is so essential. And, always, you need a sense of humor. From the weather to the people, the ability to laugh at whatever life throws at you around here is very helpful.