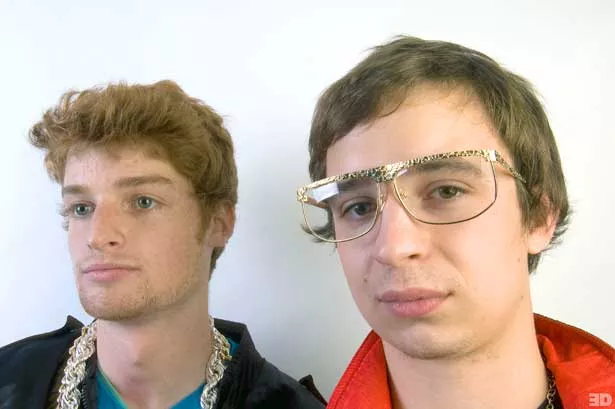 One of the homier joys of summer is the outdoor music series. Much like the long-running Sunday-evening concerts at Burlington's Battery Park, they're typically seen as the domain of community orchestras bleating big-band standards - and the occasional dated rock 'n' roll classic or two - and evoke Rockwellian images of village greens, gazebos and happy families nestled together on picnic blankets. However, Vermonters typically prefer their slices of quaint Americana with a little edge. This year, several summer concert series around the state offer just such a combination of wholesome family fun and good old-fashioned rockin'.
First up, we have the Castleton Concerts on the Green, which is located next to the Castleton Federated Church. In Castleton - did I mention it's in Castleton? The concerts run every Tuesday evening and start, according to the press release, at 7 p.m. SHARP! Punctuality is apparently still in vogue in some corners of the world. This year's lineup features an eclectic mix of local and regional acts, including the legendary Bluegrass Gospel Project on July 1, Maine's New England-French roots outfit Boreal Trodu on July 15, and Vermont's own rockabilly stalwarts Starline Rhythm Boys on July 29.
Moving north, the Barre Rotary Club Summer Concert Series is in full swing at Currier Park in downtown Barre. Wednesday nights throughout the summer you can catch such local luminaries as swingin' daddy-o Lewis Franco (June 18); traditional folksters Colin McCaffery & Jim Pitman (July 9); country-rock hooligans Rusty Romance (July 30); and country supergroup The WDEV Radio Rangers (August 20). The best part about this series - aside from the tunes, of course - is that it takes place directly across the street from a creemee stand. The second best part is that said creemee stand is also across the street from Vermont's finest - read: only - strip club, Planet Rock. I wish I was making that up.
Heading up I-89, we come to Burlington's Battery Park, where every Thursday in July (except July 3), Burlington City Arts will pair national headliners with local acts for some hot and humid rockin'. July 10, local twee superstars The Smittens take the stage with South Carolina's Needtobreathe. July 17 matches Paddy Reagan's alt-country collective Cannon Fodder with British Isles blues prodigies Back Door Slam. The following week, July 24, Grammy-nominated singer-songwriter Tift Merritt rocks the band shell with local mountain blues act The Eames Brothers. The series concludes July 31 with Jack Johnson-in-training alt-popster Matt Costa and central Vermont blues-rockers Sara Grace & The Suits.
For more info on these concert series and several others around the state, be sure to check the listings in the Seven Days calendar section all summer long.
POMP AND CIRCUMSTANCE REMIX
Last fall, I reported on a new school for turntablism and urban music production in Burlington called The Lab. I took the beginner DJ course, DJ 101 and, under the sage tutelage of school co-founder DJ ZJ, actually became a DJ. A mediocre DJ, but a DJ nonetheless. OK, in truth, I totally sucked, but the course left me with a greater appreciation for the art of turntablism than I ever thought possible, as well as a rudimentary proficiency in matching beats, scratching and beat juggling. That, and a really dumb DJ pseudonym: DJ Daniel-San. What was I thinking?
Anyway, this Saturday, four of the school's top students are graduating from the advanced program - presumably with better DJ names than I could muster - and in celebration are throwing a shindig at the Lab instructor DJ Russell's hair salon - you read that correctly - Justin Cruz Hair Salon at 3 Main Street in Burlington. The dance party is called "Sunglasses Is a Must" and the first 100 people through the door will receive a free pair of glow-in-the-dark Kanye West sunglasses. No kidding. The event will also mark the debut of Burlington's newest dance crew, the, ahem, cheekily titled The Cheeks Dancers. The fun starts at 9 p.m. and tickets are $5 at the door. Congrats, graduates!
JAZZ REDUX
It's been almost two weeks since the final, heady strains of this year's excellent Burlington Discover Jazz Festival took to the wind. Now that middle-school jazz bands have been replaced by guitar-playin' dudes singing Dylan covers on Church Street and folks playing air saxophone in public have vanished, it seems things have returned to normal. With some time to reflect on the event, my only suggestion for next year's fest is that the BJDF organizers sponsor a clap-along seminar. Because, from what I saw, Burlington might be the most arrhythmic city on the planet. Clap on the offbeat, people. Two and four. Please.
Anyway, if you're going through withdrawal and fiending for some jazzy fare, a concert this Thursday night at South Burlington High School may provide the sonic methadone for your jazz-addled mind.
Organized by Vermont-raised jazz pianist Michael Harding, the concert features a standard big band loaded with 17 of the most promising young talents in the state. Culled from the VT All-State Jazz Band, The All-Eastern High School Jazz Band and a few pro ringers with Vermont roots, including saxophonists Brian McNamara and Brian McCarthy.
The program is student-produced, and all proceeds go to the KidSafe Collaborative, a local nonprofit organization dedicated to promoting the health and welfare of area children. The show starts at 7 p.m.
THIS JUST IN
I've just received word that local indie-pop quartet Lendway is a late addition to this week's Red Square schedule. You've just received word that you should go check 'em out this Saturday.
I had the chance to catch the band a few Fridays ago at the Square as they played a late-afternoon gig for an appreciative crowd of barflies and music fans - not that the two are mutually exclusive, mind you. I'd heard some mixed reviews around town, but had yet to see them live. I'm glad I did.
Lendway has been around for a while, and I'd been told by some reliable ears that in their early incarnation, they were just not very good. I believe the actual term rhymed with "bucking truck." But the band rededicated itself, apparently practicing constantly over the last year while simultaneously recording an album, which I'm told will hit streets this summer. Whatever they did, it worked.
The group is unabashedly poppy, which will no doubt turn off the curmudgeons among us. But they ply their trade honestly - and, occasionally, earnestly - delivering a sound eerily reminiscent of early 1990s alt-pop outfit The Waxwings. Those with a taste for harmony-driven pop confections would do well to attend.
BIENVENUE
Lastly, as Club Metronome continues to undergo physical facelifts, the music lineup is getting a spitshine as well. The latest addition to the fold is a Sunday-night residency hosted by Bonjour-Hi!, a DJ team consisting of DJs Tomie Tsunami and Travmatic. The pair describe their sound as, and I quote, "a mix of electro/hip-hop/Baltimore club/baile funk/laser bass that needs to be experienced in person to be better understood." Sounds good, but I have one question: Is "laser bass" anything like laser tag? That would be awesome.
Anyway, the series actually gets rolling this Friday with Boston-based DJ Red Foxx - the pair plan to "intercept" touring DJs en route to Montréal, presumably with laser basses. The series begins in earnest on Sunday, June 29.