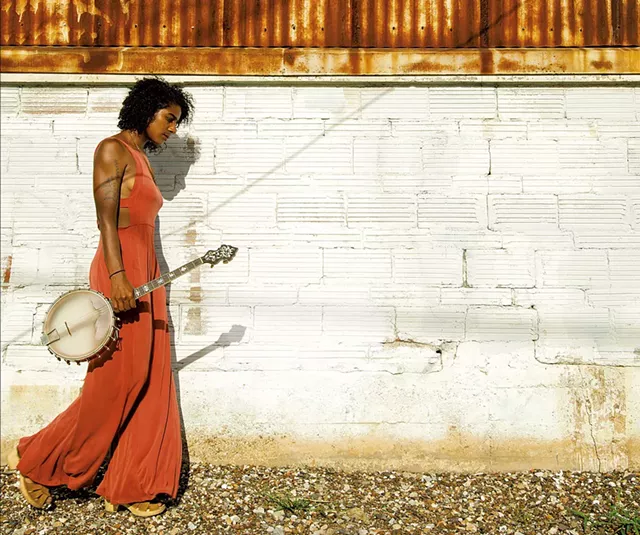 Courtesy Of Petra Hajska
Leyla McCalla
Burlington Discover Jazz Festival
For 36 years, the Burlington Discover Jazz Festival has been on a mission "to broaden awareness and appreciation of jazz through quality live performances." That mission is accomplished by transforming the city into a stage for world-class players every June. The 10-day party takes place at the historic Flynn Center for the Performing Arts, under a waterfront tent and all across town.
The lineup hits all the right notes: Performers include "godmother of soul" Patti LaBelle, Bobby McFerrin of "Don't Worry, Be Happy" fame, sonic collagist Makaya McCraven, cellist Leyla McCalla, pianist Christian Sands and trumpeter Bria Skonberg. Don't miss local talent like the Vermont All State Jazz Ensemble — and a closing act by Brian Wilson that's being billed as a "final performance" of the Beach Boys' Pet Sounds album.
May 31 through June 9 at various venues in Burlington. Info, discoverjazz.com.
Clemmons Family Farm
Caleb Kenna
Jack and Lydia Clemmons with their daughter, Lydia Clemmons Jr.
In 1962, Jack and Lydia Clemmons purchased a farmstead 12 miles south of Burlington. One of the rare African American-owned farms in the state, it received a prestigious grant from ArtPlace America in 2017 to aid in its transition to a nonprofit cultural center. Today, it aims to "foster the appreciation of the arts and cultural heritage of the African diaspora" and spark a dialogue about cultural identity to build "a stronger and more supportive multicultural community."
Join the conversation at the farm's summer programming, which includes tours of the property and historic buildings, an exhibit of African art and ceremonial objects accompanied by Clemmons family stories, West African dance and drum sessions, and cooking classes. Go in early June to catch the centuries-old black locust trees during their brief 10-day bloom.
Clemmons Family Farm in Charlotte is open for scheduled events, exhibits and tours between May and October. Info, clemmonsfamilyfarm.org.
Food Trucks
James Buck
ArtsRiot Truck Stop
Summer in Vermont is made for dining al fresco. While many restaurants offer sidewalk seating — and the occasional rooftop terrace or backyard beer garden — Burlington's food trucks serve up more opportunities to sup under the sun.
Mobile eateries can be found everywhere from the Church Street Marketplace to Battery Park. But they park together twice a week for popular gatherings at opposite ends of the city. In the North End, Leddy Park hosts Beach Bites on Wednesdays. The lakeside locale features beach and bike path access, plenty of green space, and spectacular sunsets. Meanwhile, ArtsRiot's Friday Truck Stops are lively block parties in the hip South End Arts District. Both gatherings offer live entertainment, local drink options and delicious dinner combos from area purveyors of meals-on-wheels.
ArtsRiot Truck Stop: Fridays through August 30 behind ArtsRiot in Burlington. Info, artsriot.com.
Leddy Park Beach Bites: Most Wednesdays June 19 through August 7 at Leddy Park in Burlington. Info, enjoyburlington.com.
---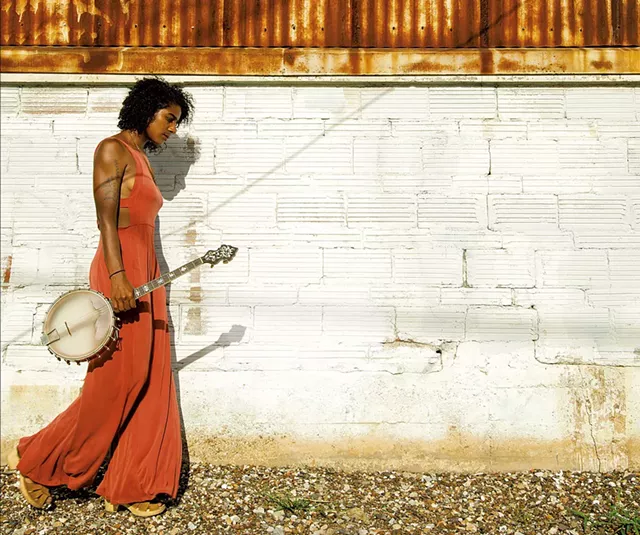 Courtesy Of Petra Hajska
Leyla McCalla
Burlington Discover Jazz Festival
Depuis 36 ans, le Burlington Discover Jazz Festival poursuit sa mission de « mieux faire connaître et apprécier le jazz grâce à des prestations en direct de qualité ». Tous les mois de juin, la ville se transforme en une vaste scène afin d'accueillir des interprètes de classe mondiale. Cette grande fête de 10 jours se déroule dans l'historique Flynn Center for the Performing Arts, sous un chapiteau dans le secteur riverain et partout dans la ville.
Le programme de cette année est impressionnant : parmi les artistes invités, mentionnons la « marraine de la soul » Patti LaBelle, le créateur du célèbre « Don't Worry, Be Happy » Bobby McFerrin, le « collagiste du son » Makaya McCraven, la violoncelliste Leyla McCalla, le pianiste Christian Sands et la trompettiste Bria Skonberg. Ne manquez pas les talents locaux, comme le Vermont All State Jazz Ensemble – ainsi que le spectacle de fermeture assuré par Brian Wilson, qu'on annonce comme la dernière interprétation de l'album Pet Sounds des Beach Boys.
Du 31 mai au 9 juin dans divers lieux de Burlington. Info : discoverjazz.com.
Clemmons Family Farm
Caleb Kenna
Jack and Lydia Clemmons with their daughter, Lydia Clemmons Jr.
En 1962, Jack et Lydia Clemmons firent l'acquisition d'une ferme à quelque 20 km au sud de Burlington. Ce domaine, l'un des rares à être détenus par une famille afro-américaine dans l'État, a reçu une prestigieuse subvention d'ArtPlace America en 2017 destinée à appuyer sa transformation en centre culturel à but non lucratif. Aujourd'hui, sa mission est de « promouvoir la connaissance du patrimoine artistique et culturel de la diaspora africaine » et de susciter un dialogue sur l'identité culturelle afin de bâtir « une communauté multiculturelle plus forte et plus solidaire ».
Joignez-vous à la conversation dans le cadre de la programmation d'été de la ferme, qui comprend des visites de la propriété et des bâtiments historiques, une exposition d'art et d'objets cérémoniaux africains accompagnés d'histoires de la famille Clemmons, des séances de danse et de percussion d'Afrique occidentale, ainsi que des cours de cuisine. Allez-y au début de juin pour admirer les robiniers faux-acacia centenaires, qui ne fleurissent que pendant 10 jours.
La Clemmons Family Farm, à Charlotte, propose événements, expositions et visites entre mai et octobre. Info : clemmonsfamilyfarm.org.
Food Trucks
James Buck
ArtsRiot Truck Stop
L'été, au Vermont, il fait bon manger dehors. En plus des nombreux restaurants qui proposent des tables en trottoir – et parfois un toit-terrasse ou une brasserie en plein air –, les camions de rue de Burlington offrent encore plus d'occasions de casser la croûte au soleil.
Ces cantines-mobiles se trouvent un peu partout, du marché de Church Street jusqu'à Battery Park. Mais deux fois par semaine, à la faveur de rassemblements populaires, ils se regroupent aux extrémités de la ville. Dans le quartier North End, le mercredi, c'est « Beach Bites » à Leddy Park. Le site riverain offre un accès à la plage et à la piste cyclable, de vastes espaces verts ainsi que des couchers de soleil spectaculaires. De l'autre côté de la ville, dans le quartier artistique branché du South End, place au « ArtsRiot Truck Stop » le vendredi. Les deux rassemblements proposent divertissements sur place, boissons locales et délicieuse cuisine de rue.
ArtsRiot Truck Stop : Tous les vendredis jusqu'au 30 août, derrière ArtsRiot à Burlington. Info : artsriot.com.
Leddy Park Beach Bites : La plupart des mercredis du 19 juin jusqu'au 7 août, à Leddy Park, à Burlington. Info : enjoyburlington.com.