For your average cash-strapped college student, shopping is all about finding deals. But bargain hunting becomes especially challenging when you're unfamiliar with the hunting grounds. We asked some veteran upperclassmen to help you newbies navigate the local terrain. Here are their suggestions for scoring secondhand clothes, dorm furniture, a longboard and a killer bong, er, glass candleholder. Now go shop 'til you drop.
Matt recommends...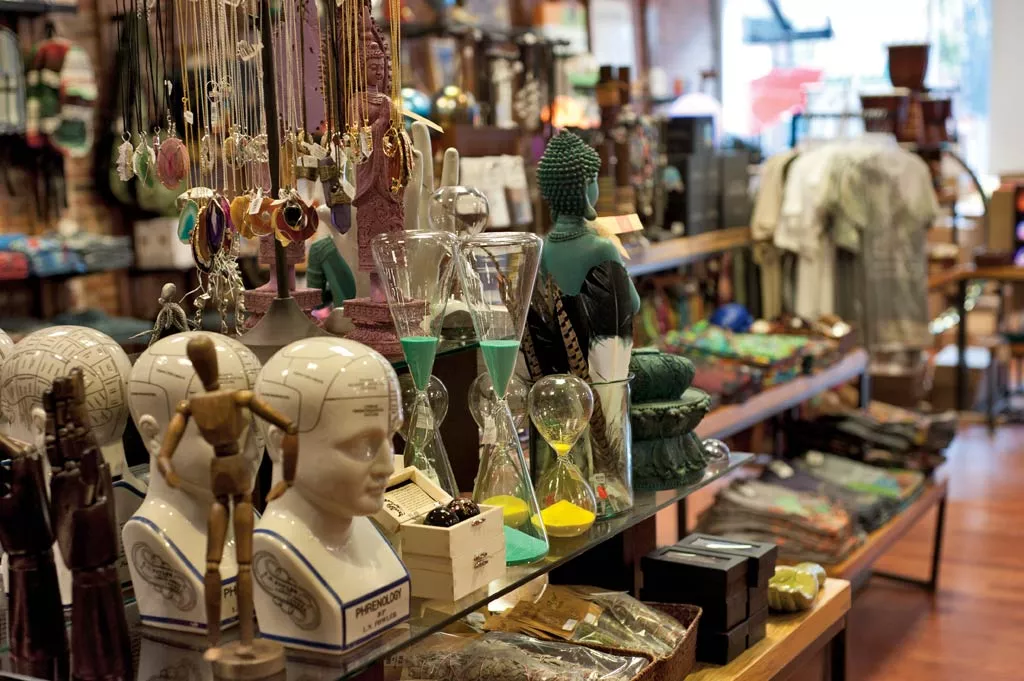 Natalie Williams
Earthbound
You'll find mood rings, salt lamps, floral wrap skirts and a wall of jewelry at this student-approved clothing and home décor store. The staff also has a thing for owls, though "putting a bird on it" is so 2011.
"I got a couple cool shirts with some awesome designs on them," says Kaminski.
Matt Kiminski, a Junior at Champlain College
Keep an eye out for buy-one-get-one-half-off sales.
Kaminski says this expansive, 21,000-square-foot store is the go-to place for all sorts of equipment for your next adventure in nature.
"They have kayaks, skis, clothes and every type of outdoor or hiking gear," he says of the locally owned outlet. "And you can bring your dog!" Woof.
Located across from Battery Park, Ridin' High sells skateboards and longboards, which are very popular among students in Burlington — less so with motorists. The store also offers lessons, which you should take before bombing down Pearl Street.
"I like the guy that owns it," adds Kaminsky of storeowner and UVM grad John Van Hazinga. "He's really interested in helping out the community." A cautionary note: Van Hazinga narrowly survived a 2007 skateboarding accident that landed him in intensive care for a month.
Kalitha recommends...
Natalie Williams
Tradewinds
The owners of this store handpick their inventory. They travel abroad and bring back unique jewelry, decorative masks and tapestries from around the world — all of which are reasonably priced.
Playter appreciates the "wide variety."
Kalitha Playter, a Senior at the University of Vermont
Need a vintage outfit for Halloween or some other themed event? Head to Old Gold. Rows of clothing, shoes, jewelry and other accessories line the walls of this fun, colorful store.
"They have awesome costume apparel and the staff is always engaging in whatever you're trying on," says Playter, adding: "It's a great place to get wigs."
This head shop sells adult gag gifts and "tobacco" pipes — wink, wink — in their basement location at the top of Church Street.
Playter says she loves the variety of the items on offer and the employees at the store. "The staff is always really friendly, helpful and informed."
Ben recommends...
Natalie Williams
Homeport
This locally owned, multilevel Church Street shop contains just about anything you and your dorm room could need: office supplies, furniture, cooking utensils, artsy knick-knacks. It also boasts a large selection of tapestries, a staple for college living in Vermont.
"They have all kinds of stuff to stock up an apartment," says Lane.
Ben Lane, a Junior at Saint Michael's College
Nonprofit ReSOURCE offers job training and salvage services, as well as the area's ultimate used-goods store. From couches to kitchen supplies, there are loads of affordable options here for dorm rooms and apartments.
"They have a lot of great deals on refurbished stuff," Lane says. "It won't be brand new, but it will last a while."
Located in the vibrant South End Arts District, this vintage, thrift and consignment shop rewards students who make the trek.
"They have really great clothing and vintage old stuff," Lane says. "You'd be surprised by the prices." In a good way.
Alisha recommends...
Natalie Williams
Liebling
You can get essentials and accent pieces at this contemporary women's clothing boutique. Favoring clean lines and a modern look, the owners import brands from places like Japan and Europe, but always carry American-made denim. "I like the simplicity of the store," says Sud. "I love neutrals and classic, understated pieces."
Crow Bookshop offers an impressively diverse range of new and used books — everything from cookbooks to graphic novels. "They have a really eclectic selection," Sud confirms.
Plus, you can't beat the heady but laid-back ambiance created by the creaky wooden floors and Persian throw rugs.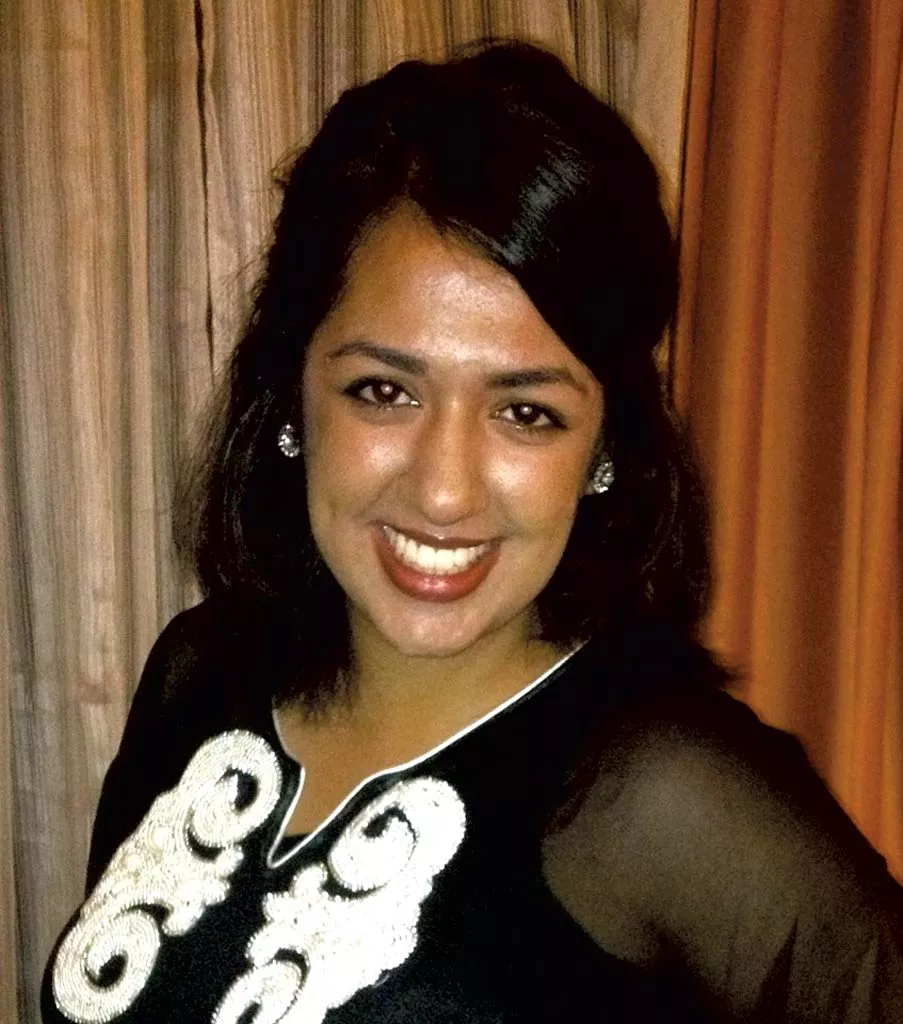 Alisha Sud, a Senior at the University of Vermont
Find funky and cheap clothes at this thrift store beloved by students who are both frugal and fashionable.
"Downtown Threads is filled with one-of-a-kind pieces," Sud explains. She notes that her favorite item is a sequin shirt she purchased last year. "I can play it safe or be daring in my style choices."
This nonprofit store showcases a variety of fair-trade, handmade items from around the world. Often organized by color, the shop offers everything from Tanzanian cat pillows to Peruvian turquoise rings.
"It's super colorful and filled with unique pieces that are very interesting." says Sud. "Ten Thousand Villages is the perfect store for Burlington since it is such a globally conscious city."