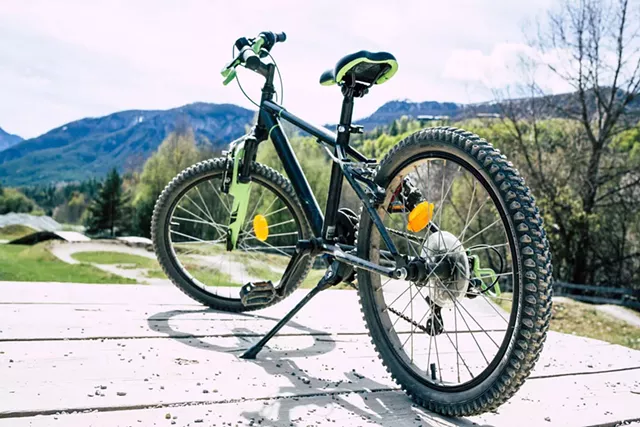 When Ranch Camp opens in mid-June at 311 Mountain Road in Stowe, it'll offer complete mountain bike sales and service, along with beers on draft and casual grab-and-go foods, according to cofounder Nate Freund. "We're essentially going to be a ride-in, ride-out eatery, craft beer bar and bike shop," Freund told Seven Days.
A principal at Stowe's Sushi Yoshi, Freund is opening the new business with Ryan Thibault — his partner at mountain-biking community organization MTBVT — and former Stowe Trails Partnership director Evan Chismark.
Chef Joe Rock, a St. Albans native and New England Culinary Institute grad, will be heading the kitchen. Rock worked at his family's the Rock Restaurant growing up, before manning the burners at the Old Foundry at One Federal Restaurant and Lounge and, most recently, Jay Peak Resort.
At Ranch Camp, Freund said, Rock will serve "simple, clean, locally sourced stuff," including burritos, hefty salads, chickpea "fries," and fruit-and-granola parfaits.
From the bar? Craft beers (six drafts and a large selection of cans and bottles), ciders and wines.
As for the name, Freund said its inspiration was Stowe Mountain Resort's first ski lodge, which was hand-hewn by the men who cut the mountain's first trails in the 1930s. "That was the original ski lodge in Stowe," Freund said. "And we're positioning ourselves to be the original mountain-bike base lodge in Stowe."