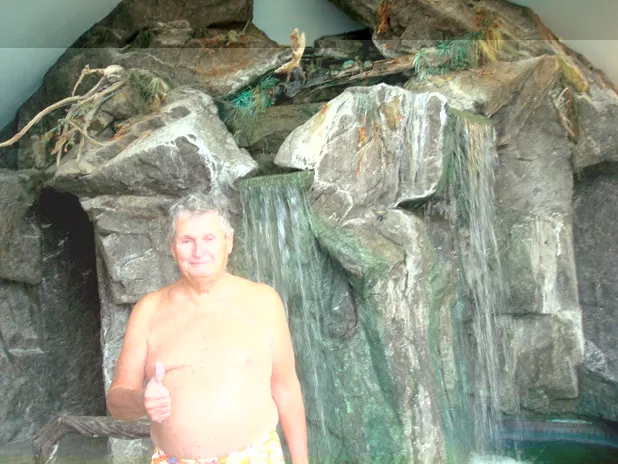 A luxe lodge in tony Stowe is offering free shelter from the storm that recently ravaged parts of New York, New Jersey and Connecticut. As of Tuesday, about 20 families displaced by Superstorm Sandy had taken up the free lodging offer at Stoweflake Mountain Resort & Spa.
"The aim is to give people some respite, to give them a break from their troubles," says Chuck Baraw, president of Stoweflake. "We just went through the same kind of thing with Irene here in Vermont, so we know what it must be like with Sandy."
Rooms at the resort go for $250 to $350 per night at this time of year — known as "stick season" in Stowe — and the owner expects to host storm victims for a total of more than 200 nights. That could amount to a $60,000 in-kind donation on behalf of storm refugees, Baraw estimates.
The gratis guests also get a complimentary buffet breakfast, as well as free use of all facilities — except the spa, which features a waterfall and soaking tubs. A basic 50-minute spa treatment costs $125 at Stoweflake. Spa users from federally designated disaster areas get a 20 percent discount.
Displaced from his home on Long Island, Barry Roth
asks, "What's not to like about this place?" while lounging by the waterfall in his bathing suit. He says he and his wife, Geri, lost electricity, gas and heat in their Dix Hills house when Sandy blew through. The couple moved into a nearby motel for a few nights — at a cost of $175 per night, Roth points out — until they learned of the Stoweflake deal.
The Roths had never been to Stowe previously. Their son, Gary, chief of Killington Fire & Rescue, told them about the giveaway.
Barry Roth, who runs a financial planning business out of his home, says he and Geri plan to return to Dix Hills on Wednesday. The Long Island Power Authority has indicated it expects to have their electricity back on line by then.
Stoweflake publicized its initiative via Facebook and by sending email messages to all its previous guests, says marketing director Kim Dixon. The resort intends to make about 40 of its 120 rooms available for up to seven nights per guest through November 20.
Sure beats a FEMA trailer.