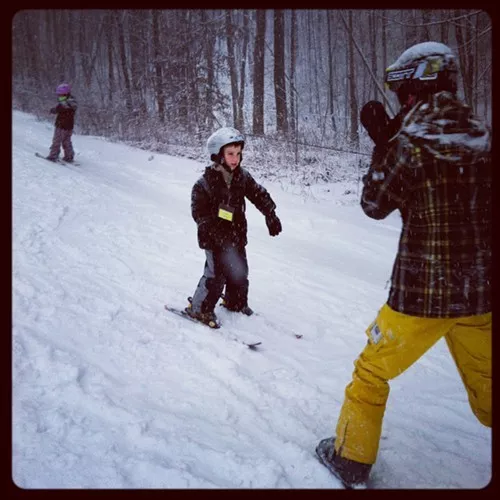 The weekends are definitely the hardest on me. The days just seem to last forever. What used to be family fun time has somehow turned into me just surviving until Monday morning. And I do not like it all. So now I intentionally make our weekends so very busy that we collapse into bed by the end of the day.
My biggest tool in doing so has been the Kids VT events calendar. I can keep track of what's happening around our area with ease and, man, has it made a difference! Events we have been able to take advantage of: Free Pancake Day at IHOP, the YMCA Sports Night Out and life-size Candy Land at the University Mall.
We are also very involved with local events that are provided specifically for military kids. Our biggest resource is a UVM Extension Program called Operation: Military Kids. They hold events all over the state at no cost to us. Thanks to OMK and its community volunteers, our kids can connect with others who understand exactly what they are going through — while having a fantastic time! Last weekend, we did some printmaking in Waterbury. We met other military families and talked about how art can help us relay our feelings and relieve our stress.
Our military families also have the opportunity to be involved with local programs and businesses for free. We are currently able to apply for a free membership at the YMCA and ski at almost all of the local resorts for free or at a discount. Many local restaurants offer a military discount, as well. Thanks to all of you who make us military families feel so loved and supported!

Tasha Lehman is a mother of three boys living in Vermont. Her husband, Matt, is a first lieutenant in the Vermont Air National Guard who recently headed overseas for his first deployment. The "Home Front: Diaries from a Vermont military family" series chronicles their journey. Read more about their story in February's "Use Your Words" essay.