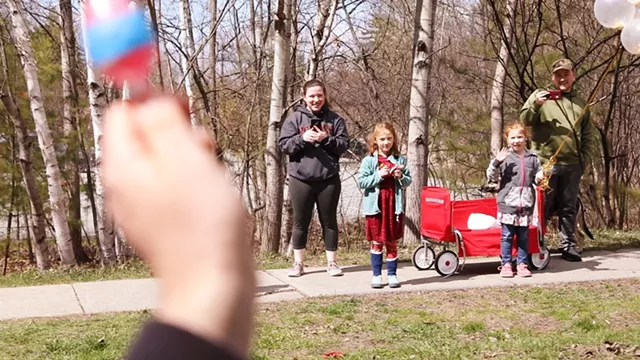 Cat Cutillo
Birthday girl Adara soaking in a parade in her honor
I once did a project called "Passenger-Side Stories" — a collection of drive-by photos I took while riding shotgun. The images include oddities, like a mannequin on a bicycle, and slice-of-life moments, like four-wheelers racing alongside the road. It's amazing what you can capture and connect with in the blink of an eye from the car window.
This week — the eighth in quarantine — I was reminded of this project. The week began with the distant sounds of sirens. My heart skipped a beat as they quickly grew louder. I worried something had happened to one of our neighbors. We opened the front door to see fire trucks and police cars streaming by, waving and yelling
Happy Thursday!
to our neighborhood. Relief and tremendous gratitude washed over us, and we joined the chorus of cheers. The sounds of sirens and honking brought reassurance this week.
Cat Cutillo
Matilda's drive-by birthday party
My daughter's good friend, Matilda, turned 7 and her mom planned a drive-by birthday party. She drove Matilda to friends' homes, where they held up signs, waved and cheered. We live across from Matilda's aunt, uncle and cousins, so there was a surround-sound celebration at our stop with handmade signs, bells and presents that we slipped into her trunk. Still, I know my 7-year-old, Remy, and 3-year-old, Bo, wanted to run up and give her a hug. It felt strange keeping our distance.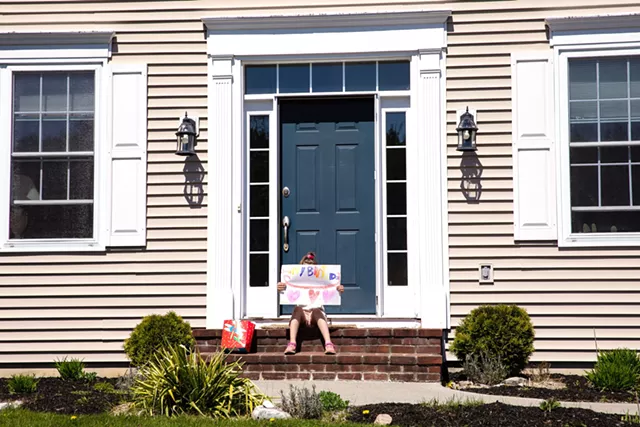 Cat Cutillo
A sign for Matilda's birthday
The next day we met up at a parking lot for a birthday parade for Remy's classmate, Adara. We held handmade signs out the window and cheered and honked as we drove by Adara and her family, who were standing on the sidewalk with balloons. Then we returned home and just the four of us had a festive marshmallow roast in our backyard.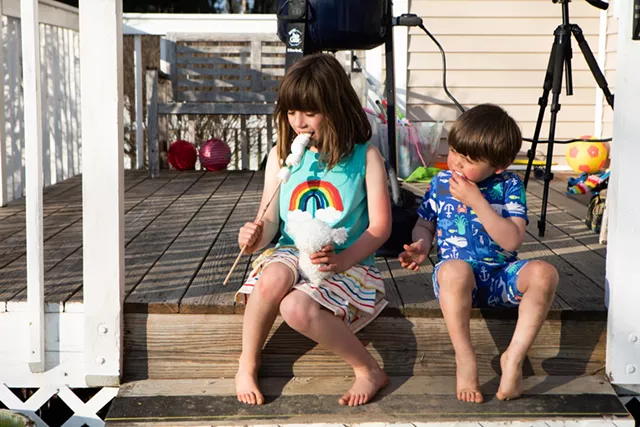 Cat Cutillo
Marshmallows, roasted on the backyard grill
The week ended with a parade of teachers and administrators from Remy's school, Chamberlin Elementary. Dozens of them drove the length of the entire school bus route, honking and yelling students' names out their windows. My kids stood on the lawn, waving.
These drive-by parties and parades made a big difference this week. It was amazing how connected we felt, in the blink of an eye, to friends, classmates and teachers. All it took was seeing them in person — albeit 15 feet away and through a car window — instead of just online.