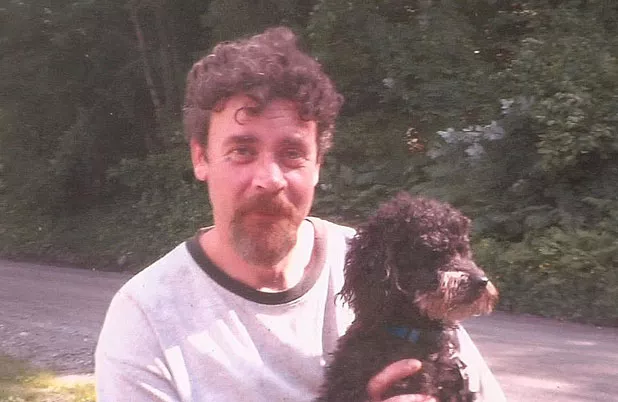 Jul 03: Last summer, a 39-year-old Thetford man died after a state trooper shot him with an electronic stun gun. Macadam Mason had a lifelong epileptic disorder that occasionally impaired his cognitive abilities, and he suffered a seizure on June 19. The next day, Mason called a mental health crisis line at Dartmouth-Hitchcock Medical Center and told the operator that he planned to kill himself and others.
When police confronted Mason in his front yard, trooper David Shaffer deployed his Taser, striking Mason in the chest. A New Hampshire medical examiner later determined that the Taser's electronic jolt caused Mason's death.
As soon as it happened, there was public outcry over the supposed "less-than-lethal" nature of stun guns and the appropriateness of using them on people with emotional or cognitive disabilities. Disability-rights advocates and the American Civil Liberties Union of Vermont called for an immediate moratorium on their use — a measure rejected by Gov. Peter Shumlin, the Vermont State Police and the commissioner of public safety.
Update: On July 24, Theresa Davidonis, Mason's life partner, filed a wrongful death lawsuit against the Vermont State Police and Shaffer, charging negligence, trespass and deliberate infliction of emotional distress. Neither Davidonis nor her Brattleboro attorney, Thomas Costello, responded to requests for interviews.
However, Costello asserts in court filings that the state police have withheld documents and other materials critical to Davidonis' case. Among them: the audio recording of Shaffer at the scene of the incident, formal statements made by all VSP personnel who were present, documents related to Shaffer's Taser training and Mason's autopsy report.
The Vermont attorney general's office, which is representing the VSP and Shaffer, declined to comment on the suit or on its criminal investigation into Mason's death. The VSP, which is conducting its own internal-affairs review, also declined to comment.
But in court papers filed in October, assistant attorneys general David Cassetty and Jana Brown argued that the requested materials are "entirely irrelevant" to Davidonis' claim, fall "beyond the scope of discovery," or are "confidential" due to a pending criminal investigation. In his legal response, Costello calls VSP's "virtual blanket objection" to produce those and other materials "nonsensical and unsupported by statute or decisional authority." A formal hearing on the requested materials is scheduled for mid-January.
Shaffer, meanwhile, remains on paid administrative leave pending the outcome of the official investigations into the lethal incident. Following Mason's death, authorities also revealed that Shaffer never completed the VSP's mental-health-crisis training because he went through the academy before it was mandatory.