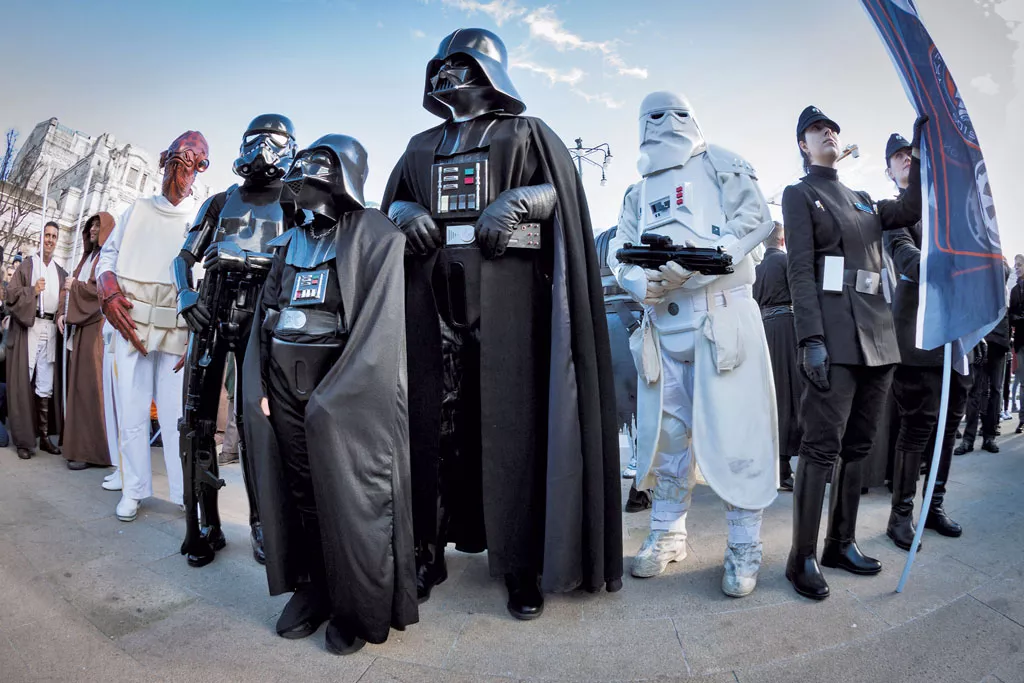 When's the last time you bumped into Jabba the Hutt or an Imperial Stormtrooper while browsing the best-seller rack? It could happen this Saturday, October 11, at Phoenix Books Burlington. That's when the third annual Star Wars Reads Day — a national event promoting literacy — will bring costumed members of the 501st Legion to the store.
They may look capable of dragging you off to the Death Star, but they're actually local members of an international organization of fans dedicated to dressing up like the bad guys of the Star Wars franchise. Vermont's legionnaires work to spread the geek love at libraries, comics stores and community organizations.
Among their number is Andrew Liptak, the Barre-based writer behind the Geek Mountain State blog and its statewide reading series. A Norwich University alum, he's combined his interests in SF and military history to produce a new anthology called War Stories: New Military Science Fiction (coedited with Jaym Gates). Stick around Phoenix as the Stormtroopers disperse to hear a reading from the book at 4 p.m. Two contributors will join Liptak: Norwich English prof F. Brett Cox and Nebula Award nominee James Cambias of western Massachusetts.
May the Force be with you this weekend — you may need it.
INFO
War Stories: New Military Science Fiction, edited by Andrew Liptak and Jaym Gates, Apex Publications, 360 pages. $16.95.
The original print version of this article was headlined "Come to the Dark Side"