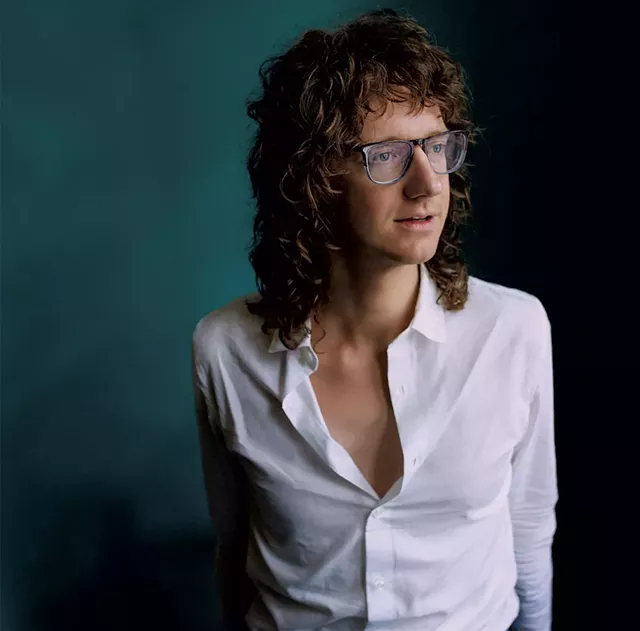 Courtesy Of Alexandra Genov
Chris Fleming
Chris Fleming is all over the place, in all of the ways. The Massachusetts-born, Los Angeles-based standup comedian is known for his singular brand of spastic physical comedy and specific, hyperbolic social observations. Fleming made his debut on YouTube in 2012, fashioning himself into insane, aggro suburban housewife Gayle Waters-Waters. The first episode of "Gayle" has had more than two million views.
Now madman Fleming is branching out. He's spent the past year touring his solo performance "Showpig" across the U.S. and Canada. One of his last stops for 2017 is Burlington's Vermont Comedy Club.
It's not Fleming's first time in Vermont; he opened for Jen Kirkman at her VCC show in August 2016. This summer, VCC owners Natalie Miller and Nathan Hartswick got to see Fleming go whole-hog, as it were, when he performed "Showpig" at Montréal's Just for Laughs comedy festival.
"It was our favorite thing we saw [there] this year, hands down," Miller said, "and we saw probably 20 shows."
VCC recommends Fleming for comedy fans who like Monty Python, Maria Bamford's "Lady Dynamite" and/or Martin Short. Like them, Fleming is a true original, always incorporating his long, lanky physique and poodle-esque mop into his shows. He has bounced, sauntered, flopped and verbed a million other verbs through an astonishing range of characters: a stress-wrecked furniture salesman trying to do a low-budget infomercial, Gary Johnson as a sexual delinquent, a "Christmas snake" named Gigi, and an urban farmer who climaxes when talking about himself and the radishes he grows.
If Fleming is a marvel at bringing absurd characters to life, those planning to attend "Showpig" can look forward to him bringing a bit more of himself to the routine. Experiences with anxiety and gender identity weave through the show, which touches on Fleming's personal highs and lows: considering changing his driver's license to read "Queer Icon," for example, or a first experience at a (nude) Korean spa in Los Angeles.
"I just find him so unique," Hartswick said. "He's not your typical joke teller. He's an incredibly sharp writer and observer of human nature and an incredible physical comedian. It's like nothing you've ever seen before."