For many full-time students living away from home, the college years are a time of extremes and experimentation. Or so it appears to observers on Yik Yak, a mobile messaging app that's captivated college students nationwide in the past year.
The free smartphone app, launched in 2013, lets people post short messages called "yaks." Anyone within a 10-mile radius can see, rate, share and comment on these communications. But, unlike Facebook and Instagram, Yik Yak keeps users anonymous. That makes it attractive to smartphone-toting teens and twentysomethings eager to share their hopes, fears, witticisms and sexy talk with an audience without shame.
You'll never know who said, "I haven't manscaped in so long my pubes are dredded." Probably just as well.
I first read about Yik Yak in January in the New York Times. A parent had written an essay on the Motherlode blog about using the app to see what kids were saying at her son's school.
The article inspired me to check out my own local Yik Yak scene, which promised to be lively. College students are around me all day long, both at home in Winooski and at work in Burlington. I wondered what they were yakking about. So I downloaded the app and added its cute, cartoony yak icon to my phone's home screen.
I'm not part of Yik Yak's target demographic; I went to college during the first Clinton administration, before most of today's undergraduates were even born. But for six weeks, I checked Yik Yak at all hours of the day and night to see what I could learn about the contemporary college experience. One of my takeaways: It's no coincidence that the animal representing this app is horny.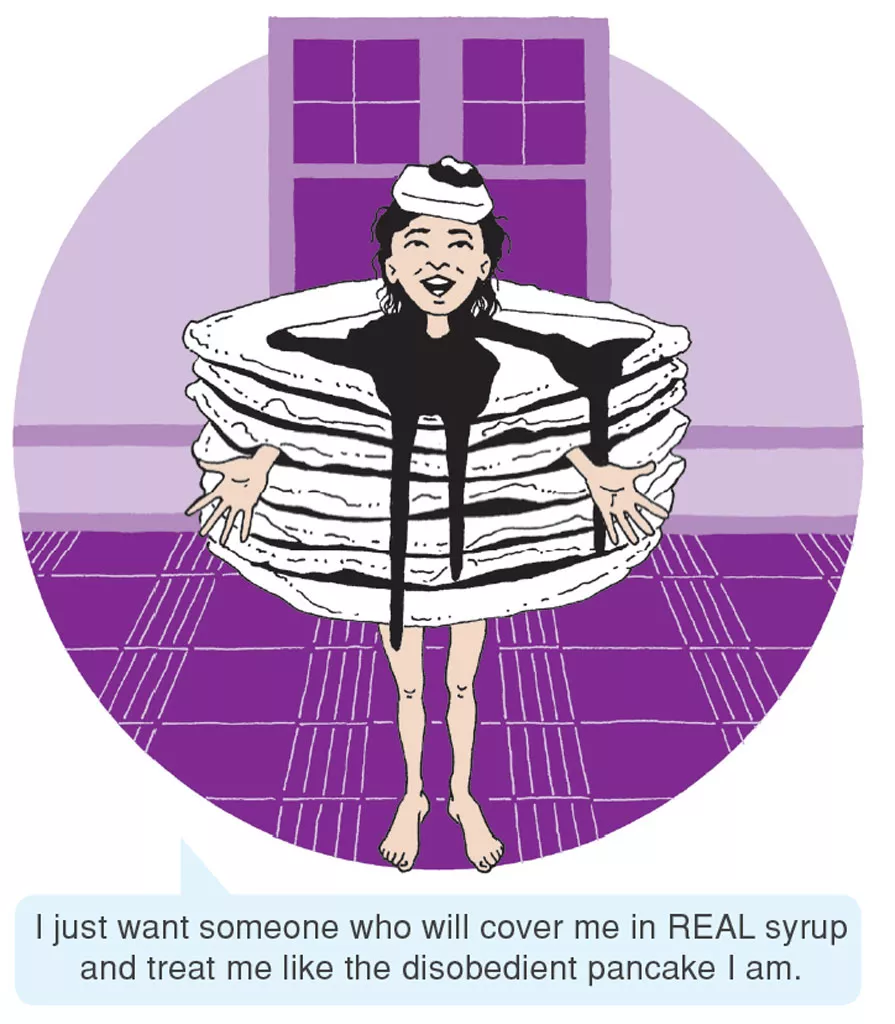 Here's how it works. Yaks appear in a vertical feed in the order in which they were posted. Users can scroll through the most recent 100 or so yaks and "up vote" or "down vote" them using arrows embedded in the messages. You can also respond with a comment — if you're local. Anyone can search and read yaks posted elsewhere, but only users within the 10-mile range can interact with them.
Yaks with five down votes disappear from the stream, a feature that allows communities to self-police. Yaks with the most up votes get added to a "hot" feed, which shows a few of the most popular yaks in the area. That spotlight reveals what's trending locally and gives the "best" yaks a longer shelf life, especially when there's a lot of yak-tivity on the feed.
Students at the University of Vermont appear to dominate my local yak feed. That anecdotal impression is impossible to verify, but UVM references are common, and the students I spoke with for this article confirmed that they and their friends use the app.
Last fall, "It was like everyone was constantly checking it," said freshman Eliza Giles of Shelburne. A September 30 article in the campus paper, the Vermont Cynic, documents what it calls "Yik Yak's takeover of UVM," though Giles said she and her friends use the app less now that they've adapted to campus life.
Champlain College students use Yik Yak "a fair amount," too, said Nichole Magoon, the college's digital community manager, who also sees students using anonymous sites such as the Facebook page Champlain Confessions.
But yaks about nearby Saint Michael's College are conspicuously absent from my feed. That's because the Catholic college is among the schools that have banned the app; St. Mike's students can't access Yik Yak using the campus network.
In an email, college president Jack Neuhauser explained the rationale behind the decision. "We decided, as did many other colleges, that the anonymity of the communication within Yik Yak presented the potential for harm to members of our community, including cyberbullying," he wrote. "This potential harm far outweighed any benefits we could foresee."
Norwich University in Northfield made national headlines last fall when it announced it was banning Yik Yak for the same reason. Many high schools have also taken that step.
Their fears aren't baseless: Racist yaks prompted student protests at Colgate University in New York, an incident documented in a January episode of the podcast "Reply All."
But such concerns haven't stopped most Vermont colleges from letting Yik Yak flourish. My feed is full of messages about classes, dorm life, Sodexo food, bodily functions, stress and roommate drama. Fewer drug-related yaks appear now than when I first started checking. Maybe students eventually realize that, while their messages are anonymous, the smartphones from which they post them can be tracked.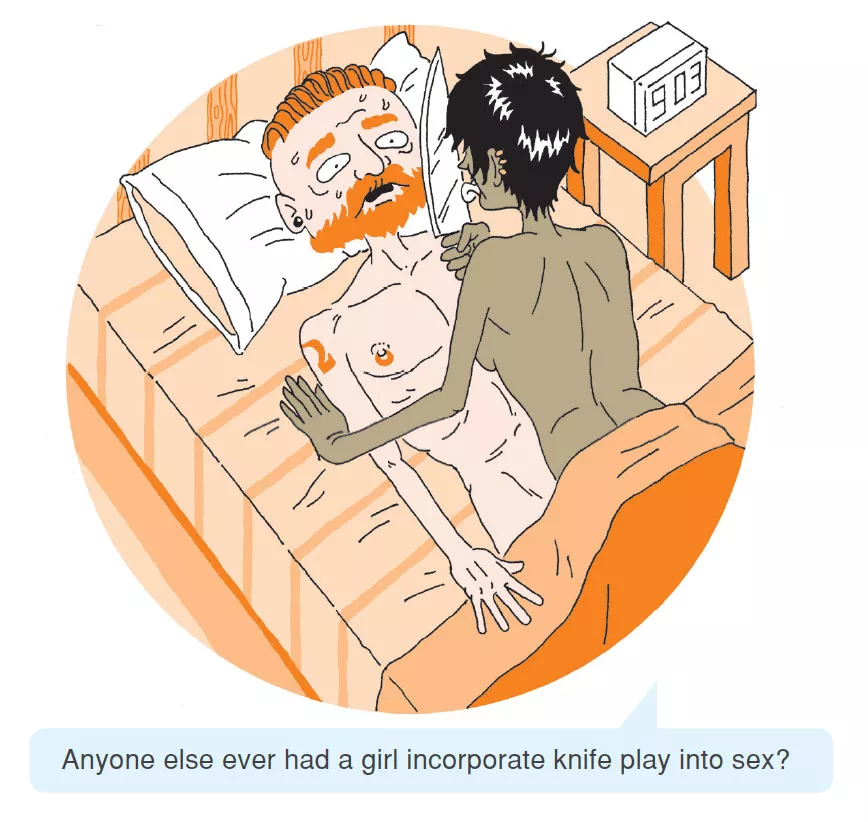 Not surprisingly, sex and relationships are popular topics. Yakkers ask embarrassing questions, obsess over breakups, brag about sexual exploits and sometimes try to hook up. For this Sex Issue, I asked Seven Days designer Aaron Shrewsbury to illustrate a few of the most memorable salacious yaks I've read over the past two months. All of these come from my screenshots, except for the one about the "disobedient pancake." That one is courtesy of Seven Days intern Audrey Williams, a junior at UVM who took a screenshot of it last fall.
The New Jersey native confirmed that she and her roommates are "really attached" to Yik Yak. A member of the dance team, the dean's list, the Alpha Chi Omega sorority and the Panhellenic board governing Greek organizations, Williams is the kind of responsible student who directs yakkers posting cries for help to campus mental health services. She also flags racist yaks — I watched her report one that appeared while we were talking.
Williams prefers the wholesome posts, such as "'Slippers, Netflix and warm cookies — best night ever.' Those are my favorite yaks," she said.
But those aren't as much fun to read.