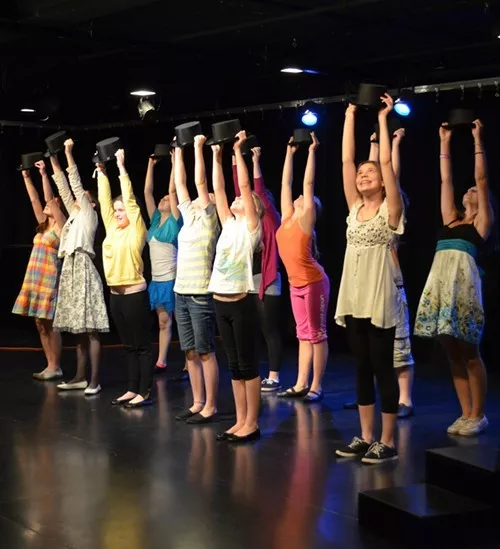 courtesy of Christina Weakland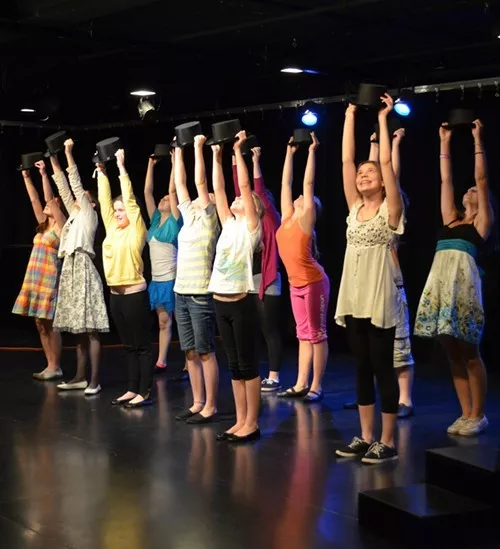 courtesy of Christina Weakland
FlynnArts Summer Camps are among dozens of camps and schools exhibiting at the 16th annual Kids VT Camp & School Fair on Saturday, February 2, 10 a.m.-2 p.m., at the Burlington Hilton. At the fair, representatives from each exhibitor will present detailed information about upcoming offerings, and answer questions from parents and potential campers. Our "Spotlight" series offers a sneak peek at participating programs.
The CIA recruits its intelligence gatherers, but 6- to 8-year-olds can voluntarily sign up for Secret Agent Academy. Once registered at this FlynnArts Summer Camp, these youth sleuths go undercover to crack the many backstage secrets of the Flynn Center for the Performing Arts.
It's just one of more than 30 different performing arts programs dedicated to helping kids ages 4 to 19 unleash their creativity. Themed programs for younger children explore the genre through the lens of a favorite topic, such as spies, pirates and superheroes. Older participants can pursue more specific interests, such as comedy, dance or radio. Cast members of the Summer Youth Theater program, for example, present fully staged productions of Shrek, the Musical and Into the Woods this year. Instrumentalists in the Summertime Jazz program work with Grammy winner Arturo O'Farrill.
In addition to helping kids hone their talents, the programs are frequently organized in partnership with other arts or education nonprofits, says education director Christina Weakland. "We have drama camps at the site of Shelburne Farms ... and Shelburne Museum," she explains. "We do partner camps with ECHO and Lake Champlain Maritime Museum. Parents know they're getting two really great organizations in one."
FlynnArts sessions start as early as June 17. All but the Summer Youth Theater program are one-week day camps for ages 4 to 19. Visit flynnarts.org for more information.