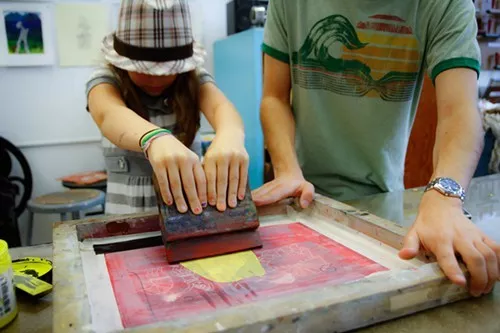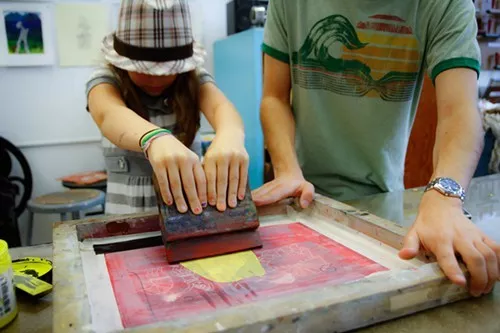 BCA Summer Camps are among dozens of camps and schools exhibiting at the 16th annual Kids VT Camp & School Fair on Saturday, February 2, 10 a.m.-2 p.m., at the Burlington Hilton. At the fair, representatives from each exhibitor will present detailed information about upcoming offerings, and answer questions from parents and potential campers. Our "Spotlight" series offers a sneak peek at participating programs.
A fire station in a former life, Burlington's BCA Center has become the city's hot spot for contemporary art, exhibiting everything from quirky sculptural installations to cutting-edge computer-based projects. Aspiring artists couldn't ask for a more inspiring day-camp setting than within these brick walls.
Dozens of BCA Summer Camps invite kids inside the gallery's specialized rooms: the clay and print studios and the digital media lab. The weeklong courses offer campers ages 3 to 18 the chance to pursue their artistic interests, however specialized they may be. Little ones, for example, get a basic intro to crafting in Camp Tadpole: Movin' and Groovin', which allows them to make "noisy art," such as rain sticks and drums. School-aged kids can explore everything from Itsy Bitsy Fashion Design to darkroom photography. And the Summer Art Institute for ages 15 to 18 takes teens from pottery to painting to printmaking.
In addition to offering morning, afternoon and full-day options, the programs have another advantage: small class size. Ranging from six to 16 students, each camp promises a hands-on experience where creativity is sure to flourish.
BCA Summer Camps begin as early as June 17. Morning camps run from 9 a.m.-noon; afternoon camps run from 1-4 p.m.; full-day camps run from 9 a.m.-4 p.m. Call 865-7166 or visit burlingtoncityarts.org for more information.