The Lime Kiln Bridge spans the Winooski River just before "T-ing out" where Route 15 passes St. Michael's College. The old bridge had been deteriorating for years, this despite two substantial renovations in 1940 and 1991. It was built in 1913, and, owing to its tremendous height in relation to the river, was I believe the only Winooski River bridge to survive the Great Flood of 1927. With its high, graceful arch, the old bridge was a Vermont beauty.
Construction began on the new bridge a couple years ago. In part because closing this road during construction would have been so disruptive, an entirely new structure was built just yards east of the original bridge which remained open until the new one was ready for traffic.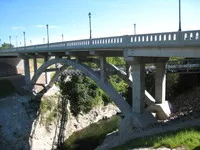 (The old one was then dismantled.) And because of the historical significance of the original, the new bridge incorporated the beloved, though functionally unnecessary, arch support.
In 2006, Road & Bridges magazine named our bridge one of "Top 10 bridge projects in North America." Considering the thousands of bridges constructed yearly, this is an amazing honor!
So, the new Lime Kiln Bridge has been up and running for months. There remains a little landscaping and sidewalking to be done, but, basically, it's complete.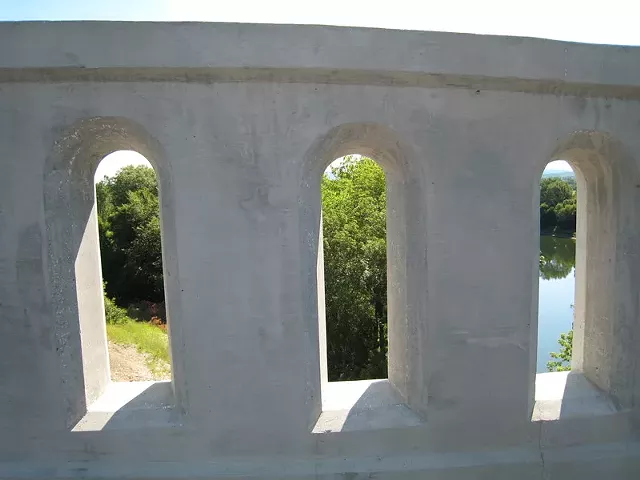 It's gorgeous - both the structure itself and the views of the river and mountains it showcases. The one drawback is the position of the arch: It's hidden beneath the roadbed, only visible if you climb down below as I did to snap these photos. I recommend a Sunday morning visit. The bridge and vistas are breathtaking.