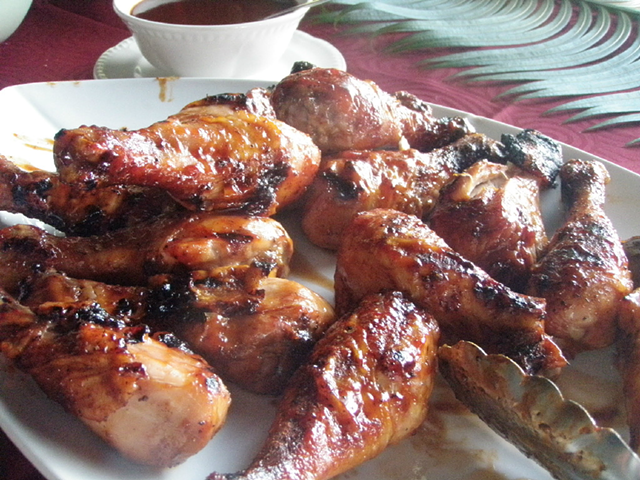 Courtesy of Southern Smoke
Grilled chicken
Brian Stefan, owner of the Southern Smoke food truck, has made a living slathering barbecue sauce on local meats for years. Now he's looking to the bottle for an additional income stream. Later this month, Stefan will begin selling a line of bottled sauces, all sweetened with Vermont maple syrup, under the brand Vermont Maple & Smoke.
While Stefan recently signed the lease on a Winooski catering kitchen next door to Four Quarters Brewing, he plans to produce the sauces at Hardwick's Vermont Food Venture Center and debut them publicly — on prepared food and in bottles — at the Vermont Maple Festival in St. Albans, April 27 through 29. If the fest isn't on your radar, you can catch Stefan at the ArtsRiot Truck Stop this summer and find the bottles at local retailers later this spring.